Digitalisation for Facilitating Sustainable Manufacturing Practices in Industry: An Exploration of the Facets related to Design, Decision-Making and Management Practices
---
Prof Nav Mustafee

,

Dr Okechukwu Okorie
No more applications being accepted
Funded PhD Project (UK Students Only)
---
About the Project
The PhD is funded by the Manufacturing Technology Centre (MTC) and the Business School and the successful candidate is expected to commence the PhD by 31st March 2022.
Context:
Traditional manufacturing remains a major contributing factor to greenhouse gas (GHG) emissions, and tackling it will require new research and the exploration of opportunities for reducing GHG emissions (Di and Yang, 2021). The emissions from manufacturing processes equate to between 15-30% of the UK territorial emissions. Furthermore, evidence shows that a large proportion of downstream consumption emissions in the UK is via the manufacturer of products across global supply chains. The UK has a target of bringing all gas emissions to Net Zero Carbon by 2050, with expectations to increase "green-collar jobs" by two million and increase the value of exports from the low carbon economy to £170 billion by 2030. Manufacturers need to tackle emissions by rethinking the designs of the products they make for customers, the resources they use in manufacturing these products, the manufacturing processes, and emissions from the wider supply chains. While the goal is clear, a large proportion of manufacturers struggle to define effective strategies to implement sustainable manufacturing that works for them.
In the context of sustainable manufacturing practices and significant trends such as digitalisation, this research will understand how manufacturers achieve Net Zero Carbon targets and beyond. Towards achieving this aim of informing sustainable manufacturing practices in the industry, the PhD study has the following two objectives:
Digitalisation:
In the context of the industry, digitalisation offers the opportunity to leverage technologies that convert data to a machine-readable form (bits and bytes) to improve business processes and to change a business model. The conversion of analogue data to a digital format is often referred to as digitisation. In the context of manufacturing, it has brought Industry 4.0 technologies for the acquisition of data through sensors/Internet-of-Things and have enabled real-time monitoring and different forms of data analytics.
Digitalisation and the focus on quantitative models (Objective 1):
With the increasing trend in the digitalisation of manufacturing processes, data-driven decision-making will play a key role in the sustainable transformation of industrial production (a topic that will be investigated in the PhD). For example, real-time data can be used with time-based simulation methods, such as discrete-event and agent-based modelling, to develop digital twins that enable real-time experimentation of complex manufacturing systems. What might be the opportunities of leveraging such digital twin simulation for sustainable manufacturing? Another example is using historical and real-time data to find patterns in machine breakdowns through predictive analytics. How might we use such a form of analytics for condition monitoring and predictive maintenance, and how does it contribute towards sustainable manufacturing goals? What might we learn from existing research on digitalisation and the circular economy (Okorie et al., 2018; Charnley et al., 2019)? These are some of the questions that the PhD is expected to investigate.
The application of analytics and computer simulation in manufacturing is not new (Jahangirian et al., 2010); what is more recent is the volume of data that is generated in the manufacturing process and which enables the development of new and novel approaches to data analysis. These could be applied in conjunction with the more conventional models, which have traditionally relied on historical data. Indeed, a focus of the PhD is on the combined application of multiple methods and techniques and the development of hybrid models (Brailsford et al., 2018; Tolk et al., 2021) and the opportunities it presents for the sustainable transformation of manufacturing. Furthermore, applying these methods in supporting a transition to Net Zero Manufacturing through new forms of analysis is an exciting new area of research. Data from manufacturing systems can be processed differently for the various stakeholder groups, e.g., descriptive analytics for the managers (dashboards, heat maps), predictive analytics for sales and marketing (forecasting, ML-models), prescriptive analytics for the redesign of manufacturing processes (simulation, hybrid models). Thus, the PhD will also investigate how the different forms of analysis could potentially support these stakeholder groups and help them realise sustainable manufacturing practices, NetZero manufacturing and green supply chains.
Digitalisation and the focus on interdisciplinary research (Objective 2):
New evidence from the Climate Change Committee (Climate Change Committee, 2021) shows that the gap between the level of risk we face and climate change adaption has widened in the UK. As identified in their report (Climate Change Committee, 2021), sixty-one risks fundamental to every aspect of life in the UK (natural environment, health, homes, the infrastructure on which we rely, and the economy) have mostly increased since the 2016 assessment. As traditional manufacturing remains a major contributing factor to greenhouse gas emissions (Di and Yang, 2021), there is urgency for research in Net Zero manufacturing. With such challenges, it is arguable that the PhD project will need to extend its focus from M&S and analytics and towards the identification of cross-disciplinary methods, techniques and frameworks (enabled through digitalisation), which may further facilitate the attainment of sustainable manufacturing practices. For example:
Behaviour Change: Developing users' understanding of sustainable manufacturing through serious games, behavioural change interventions through digital nudges (think reuse/repair before purchase), etc., with the expectation that it will influence the manufacturers to rethink design, volumes of production and manufacturing practices;
Economics: New economic models for sustainable manufacturing, e.g., sharing economy based on DE platforms.
Computer Vision: Virtual and augmented reality to aid training;
Soft Operational Research: High-visualisation for cooperative decision making among a multitude of stakeholders, e.g., Decision Theatre-type technologies;


How to apply
Please go to https://www.exeter.ac.uk/study/funding/award/?id=4416 for full details and to submit your application.
For Further Information:
For further information on the project, please contact Professor Nav Mustafee ([Email Address Removed]) or Dr Okechukwu Okorie ([Email Address Removed]).
For more information about the scholarship and informal enquiries, please contact [Email Address Removed]
Please note that this studentship is only open to UK fee-paying candidates.
---
Funding Notes
The studentship will be for a period of up to 3 years (36 months) of full-time study and will include a tax-free stipend of £20,422 per year and direct payment of full UK rate tuition fees. Additional funds are also available to support students research, development and conference attendance.
---
References
Brailsford, S. C., Eldabi, T., Kunc, M., Mustafee, N., & Osorio, A. F. (2019). Hybrid simulation modelling in operational research: A state-of-the-art review. European Journal of Operational Research, 278(3), 721-737.
Charnley, F., Tiwari, D., Hutabarat, W., Moreno, M., Okorie, O., & Tiwari, A. (2019). Simulation to enable a data-driven circular economy. Sustainability, 11(12), 3379.
Climate Change Committee (2021). Independent Assessment of UK Climate Risk. June 2021. https://www.theccc.org.uk/ (last accessed Nov, 2021).
Di, L., & Yang, Y. (2021). Greenhouse Gas Emission Analysis of Integrated Production-Inventory-Transportation Supply Chain Enabled by Additive Manufacturing. Journal of Manufacturing Science and Engineering, 144(3), 031006.
Jahangirian, M., Eldabi, T., Naseer, A., Stergioulas, L. K., & Young, T. (2010). Simulation in manufacturing and business: A review. European Journal of Operational Research, 203(1), 1-13.
Okorie, O., Salonitis, K., Charnley, F., Moreno, M., Turner, C., & Tiwari, A. (2018). Digitisation and the circular economy: A review of current research and future trends. Energies, 11(11), 3009.
Tolk, A., Harper, A., & Mustafee, N. (2021). Hybrid models as transdisciplinary research enablers. European Journal of Operational Research, 291(3), 1075-1090
---
How good is research at University of Exeter in Business and Management Studies?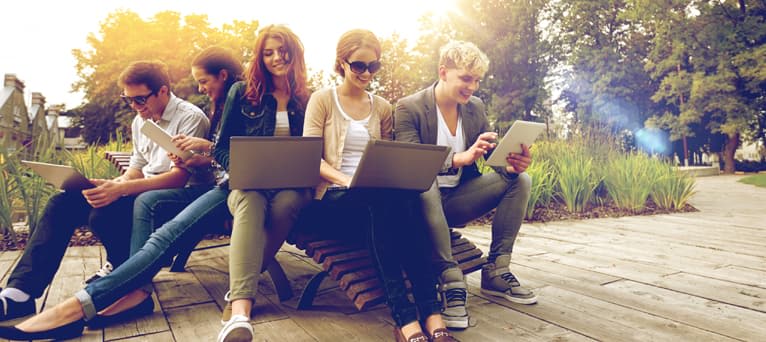 Search suggestions
Based on your current searches we recommend the following search filters.
Check out our other PhDs in Exeter, United Kingdom
Check out our other PhDs in United Kingdom
Start a New search with our database of over 4,000 PhDs