Dissecting enhancer function in multiple myeloma
---
Dr Nicholas Crump
No more applications being accepted
Funded PhD Project (UK Students Only)
---
About the Project
Stipend: £19,668 (inclusive of London allowance) per annum + Tuition Fees (Home) for 3 years. A consumables budget is also provided.
The Crump laboratory, based in the Hugh and Josseline Langmuir Centre for Myeloma Research, Centre for Haematology, Department of Immunology and Inflammation at Imperial College London, is looking for a PhD candidate who is keen to investigate the mechanisms that regulate oncogenic gene expression in multiple myeloma.
Multiple myeloma is a haematological malignancy characterised by widespread reprogramming of gene expression. Transcriptional upregulation of key oncogenes is a major contributor to the cancer phenotype, so understanding how this is regulated may suggest potential new treatment strategies. Several recent studies have identified aberrant activation of enhancers in multiple myeloma cells, but it is unclear what factors drive this process [1-4].
The student will employ cutting-edge genetic and high-throughput sequencing techniques to allow the molecular dissection of myeloma enhancer function [5-7]. This will include genome engineering to generate degron cell lines, allowing the inducible degradation of key enhancer proteins to explore their roles [8], and epigenetic analysis by ChIP-seq, ATAC-seq and transient transcriptome sequencing (TT-seq) [6]. The project will also involve use of the state-of-the-art 3C technology micro-capture-C to explore enhancer-promoter interactions at ultra-high resolution [9]. The student will be trained in the bioinformatics skills needed to analyse and interpret the data they generate. Hypotheses generated from multiple myeloma cell line experiments will be validated with patient-derived material.
The Crump lab is embedded within the Hugh and Josseline Langmuir Centre for Myeloma Research, which comprises several groups studying different aspects of myeloma biology and treatment. The student will work alongside Dr Crump, as well as other students, post-docs, research assistants and clinical fellows within the Centre, and will be given training in all necessary techniques.
Candidates are encouraged to contact Dr Nick Crump ([Email Address Removed]) to discuss their application.
How to Apply
Applicants are requested to send a full CV (including the names and email addresses of two academic referees), and personal statement detailing why you are interested in the research project (maximum 1 side A4, font size 12 Arial) to Mandy Smith ([Email Address Removed]). The successful candidate will be asked to complete an electronic application form at Imperial College London to allow their qualifications to be reviewed by College Registry.
---
Funding Notes
This PhD position includes a tax-free stipend at the UKRI rate, Home fees and consumables for 3 years. Qualification for Home fees is only available to UK citizens or those who have been resident in the UK for a period of 3 years or more. More detail is provided in UKCISA's guide: https://ukcisa.org.uk/uploads/files/1/england_he_who_pays__home_fees_public_version6_21.12.21.pdf. Non-Home students are welcome to apply, but should be able to demonstrate adequate financial support to cover the difference between the Home fee and the Non-Home fee. Applicants are also required to meet Imperial College's English language requirements. Please see the following link: https://www.imperial.ac.uk/study/apply/english-language/
---
References
1. Alvarez-Benayas, J., Trasanidis, N., Katsarou, A., Ponnusamy, K., Chaidos, A., May, P.C., . . . Karadimitris, A., Chromatin-based, in cis and in trans regulatory rewiring underpins distinct oncogenic transcriptomes in multiple myeloma. Nat Commun, 2021. 12(1): p. 5450.
/
2. Jia, Y., Zhou, J., Tan, T.K., Chung, T.H., Wong, R.W.J., Chooi, J.Y., . . . Chng, W.J., Myeloma-specific superenhancers affect genes of biological and clinical relevance in myeloma. Blood Cancer J, 2021. 11(2): p. 32.
/
3. Jin, Y., Chen, K., De Paepe, A., Hellqvist, E., Krstic, A.D., Metang, L., . . . Lin, Y.C., Active enhancer and chromatin accessibility landscapes chart the regulatory network of primary multiple myeloma. Blood, 2018. 131(19): p. 2138-2150.
/
4. Ordonez, R., Kulis, M., Russinol, N., Chapaprieta, V., Carrasco-Leon, A., Garcia-Torre, B., . . . Martin-Subero, J.I., Chromatin activation as a unifying principle underlying pathogenic mechanisms in multiple myeloma. Genome Res, 2020. 30(9): p. 1217-1227.
/
5. Crump, N.T., Ballabio, E., Godfrey, L., Thorne, R., Repapi, E., Kerry, J., . . . Milne, T.A., BET inhibition disrupts transcription but retains enhancer-promoter contact. Nat Commun, 2021. 12(1): p. 223.
/
6. Crump, N.T., Smith, A.L., Godfrey, L., Jackson, N., Rice, S., Kim, J., . . . Milne, T.A., PAF1 and FACT cooperate with MLL-AF4 to drive enhancer activity in leukemia. bioRxiv, 2022: p. 2022.05.27.493676.
/
7. Godfrey, L., Crump, N.T., O'Byrne, S., Lau, I.J., Rice, S., Harman, J.R., . . . Milne, T.A., H3K79me2/3 controls enhancer-promoter interactions and activation of the pan-cancer stem cell marker PROM1/CD133 in MLL-AF4 leukemia cells. Leukemia, 2021. 35(1): p. 90-106.
/
8. Nabet, B., Roberts, J.M., Buckley, D.L., Paulk, J., Dastjerdi, S., Yang, A., . . . Bradner, J.E., The dTAG system for immediate and target-specific protein degradation. Nat Chem Biol, 2018. 14(5): p. 431-441.
/
9. Hua, P., Badat, M., Hanssen, L.L.P., Hentges, L.D., Crump, N., Downes, D.J., . . . Davies, J.O.J., Defining genome architecture at base-pair resolution. Nature, 2021. 595(7865): p. 125-129.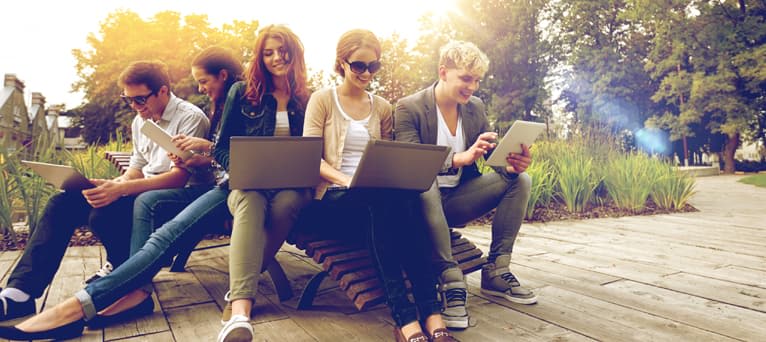 Search suggestions
Based on your current searches we recommend the following search filters.
Check out our other PhDs in London, United Kingdom
Check out our other PhDs in United Kingdom
Start a New search with our database of over 4,000 PhDs