Dissecting the properties of immune cells that contribute to inflammation and tissue damage in Behçet's disease.
---
Dr Fabian Flores-Borja

,

Prof Fabian Fortune
No more applications being accepted
Funded PhD Project (UK Students Only)
---
About the Project
Behçet's Disease (BD) is a rare multisystem hyper-inflammatory disorder with numerous symptoms including mouth and genital ulcers, eyes, and blood vessels inflammation, skin rashes, joints swelling, and involvement of digestive or central nervous systems (1). From cancer to autoimmunity, successful biological therapies rely on the detailed understanding of the biology of the targeted molecules. There is an urgent need for further research on the fundamental mechanisms driving disease in BD.
BD offers a unique model to study oral biology and the mechanisms that lead to development of clinical disease. A unique feature in BD is that almost 100% of patients present oral ulcers which are unique and have distinctive clinical features which initiate dysregulation in immune mechanisms leading to oral and other issue damage.
In addition, BD has a profound impact in patients' quality of life, often resulting in serious complications such as blindness and fatal systemic involvement (2-3). Different studies suggest that BD develops after activation of the immune system triggered by viral infections (Herpes simplex) or bacterial superantigens (Streptococcus sanguinis) in HLA-B51-positive susceptible individuals (4), that alter the homeostasis of the immune system and result in abnormal function of immune cell populations (5-9). It has been proposed that defective induction of tolerance plays a role in the proliferation and differentiation of auto-reactive B cells that produce pathogenic antibodies (10,11). A subpopulation of gdT cells that display features of follicular helper T cells might be critical in this response (12-16). Either through their presence in increased numbers, their production of cytokines, or their ability to present antigens, the gdT cells contribute to pathogenic mechanisms in infections or autoimmune diseases (17-19).
Despite the progress in the treatment of patients with BD (20-23), there are still several unmet needs, including lack of biomarkers, prediction of response to treatment, and identification of best treatment for different forms of BD. A better understanding of the interactions between immune cells in patients with active BD is essential for more efficient monitoring of disease progression/response, and refinement and personalisation of treatment.  Interest will be focused on the crosstalk between gd T cells and B cells, in BD patients presenting mucocutaneous manifestations. Using a combination of flow cytometry, gene expression analyses, imaging, and cell culture techniques with patients' cells derived from both periphery blood and lesion sites (oral ulcers), our main objective is to identify immune cell markers, potentially targetable, that are associated with pathogenic phenotypes.
This PhD project is suitable for a candidate with a dentistry background and offers the opportunity to join a multidisciplinary group of dental clinicians and researchers, and basic scientists with international links and collaborations. This project will be carried out at The Blizard Institute, (Whitechapel, QMUL), an internationally renowned institution ranked in the UK's top 10 for translational and basic research quality. The institute offers access to purpose built state-of-the-art culture suites, cell biology laboratories, flow cytometry facilities, and the Genome Centre where transcriptomics work will be carried out. The PhD candidate will also benefit from access and training at the Royal London Hospital, where the Behcet's Centre of Excellence in London is located. The centre currently cares for over 900 patients (http://www.Behçet's.nhs.uk/our-centers/london/). Through almost 1,900 follow-up appointments/year, a substantial number of well-characterised samples will be available putting us a privileged position to conduct a successful research project.
Funding Notes:
The Trustees of The Medical College of Saint Bartholomew's Hospital Trust (MCSBHT) have offered funding for a research studentship, for a clinically qualified candidate to commence in October 2023, leading to a PhD degree from The QMUL Faculty of Medicine and Dentistry.
This studentship will fund a student with a clinical qualification and GMC / GDC registration at any career stage below consultant. The Studentship will cover the successful candidate's current clinical salary and will include PhD fees (at home fee rate) with up to £6000 pa for consumables. Further consumables / funding for travel may be available on application. 
Notice on Equality, Diversity and Inclusion: 
Barts and The London School of Medicine and Dentistry aims to promote an organisational culture that is respectful and inclusive irrespective of age, disability, gender reassignment, ethnicity, marriage or civil partnership, pregnancy and maternity, race, sex and religion or belief. Moreover, it seeks to ensure that intersectionality is recognised, with explicit acknowledgement of the interconnected nature of social identities including race, class and sex, where these facets can create overlapping levels of discrimination or disadvantage.
Privacy Statement – sharing personal data with HARP
When you apply to the Trust for PhD support, or at any time afterwards, where you also apply to the Health Advances in Underrepresented Populations and Diseases PhD programme ("HARP"), the Trust will share your personal information with the Directors of HARP and with the other organisations involved in that programme, namely Queen Mary University of London, City University of London, Barts Charity, Barts Health NHS Trust and East London Foundation Trust. This may involve sharing your completed application forms, including equality monitoring information, as well as your name and contact details, your CV, details of your skills, education and experience, your proposed areas of study, and other information supporting your application. Your personal data will be shared for the purposes of evaluating your application and, if your application is successful, to administer your participation in the HARP doctoral training programme.
---
References
1. B. Tong, et al. Frontiers in Immunology. 10, 665 (2019).
2. Senusi A, Liu J, Bevec D, et al. Clin Exp Rheumatol. 2018. 36(6): 0053-0062.
3. Phillips C, Bernabé E, Fortune F, et al. Rheumatol. 2010. 49(11): 2165-2171.
4. M. Giza, et al. Clin & Exp Immunol. 191, 11-18 (2018).
5. M. Ahmadi, et al. J Cell Physiol. 234, 3985-3994 (2019).
6. M. S. Hasan, et al. Clin & Exp Immunol. 188, 311-322 (2017).
7. Z. Ye, et al. Sci. Rep. 6, 20401 (2016).
8. Hasan A, et al. Lancet. 347, 789- 794 (1996).
9. M. S. Hasan, et al. J Immunol Res. 2015, 7 (2015).
10. P. Chen, et al. Sci Rep. 5, 8162 (2015).
11. Ekşioglu-Demiralp E, et al. J Rheumatol. 26, 826-832 (1999).
12. R. R. Bansal, et al. Eur J Immunol. 42, 110-119 (2011).
13. A. A. Horner, et al. J Exp Med. 181, 1239-1244 (1995).
14. Q. Chen, et al. Front Immunol. 9, 599 (2018).
15. N. Caccamo, et al. J Immunol. 177, 5290-5295 (2006).
16. W. K. Born, et al. Adv Immunol. 134, 1-45 (2017).
17. C. Agrati, et al. Mol Med. 7, 11-19 (2001).
18. I. Catalan-Serra, et al. JCC. 11, 1135-1145 (2017).
19. E. B. Martins, et al. Hepatol. 23, 988-993 (1996).
20. B. Atienza-Mateo, et al. Rheumatol. 57, 856-864 (2018).
21. A. Bettiol, et al. Rheumatol Int. 39, 971-990 (2019).
22. https://clinicaltrials.gov/ct2/results?cond=Behçet.
23. G. Hatemi, et al. Clin Exp Rheumatol. 37 3-17 (2019).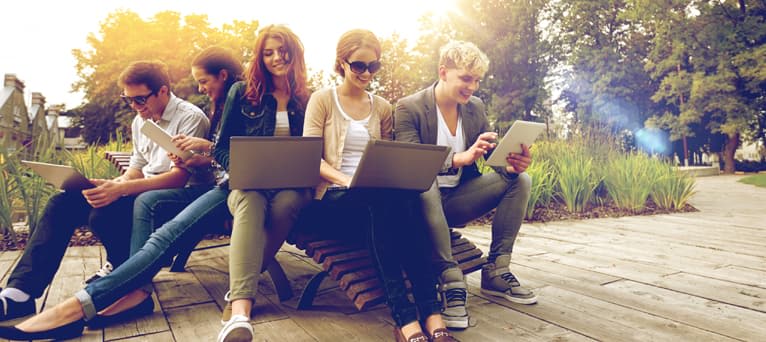 Search suggestions
Based on your current searches we recommend the following search filters.
Check out our other PhDs in London, United Kingdom
Check out our other PhDs in United Kingdom
Start a New search with our database of over 4,000 PhDs