Does chromosomal fragmentation cause premature ageing?
---
Dr J Houseley
No more applications being accepted
Funded PhD Project (UK Students Only)
---
About the Project
About the Project
The Babraham Research Campus (BRC) is pleased to announce that it has available a number of studentships from its BBSRC Collaborative Training Partnership (CTP) Award to start in October 2023. The BRC CTP is a joint partnership between the Babraham Institute, the BBSRC and BRC and a range of innovative tenant companies on the Campus working in the Bioscience for Health BBSRC priority area. The goals of the BRC CTP are (i) to train excellent PhD students in the advancing frontiers of bioscience discovery and the Bioscience for an integrated understanding of health priority areas and to provide them with a range of scientific and transferable skills; (ii) to give them 'real-world' experience of working in the commercial bioscience sector through their respective collaborative PhD projects and (iii) thereby train the next generation of researchers, skilled in modern techniques, critical thinking and business skills. The distinct features and location of the BRC will provide students with access to real-world examples of translational activity, innovation and entrepreneurship and will lead to future careers in academia, industry and science-based tech transfer and commercialisation.
The Babraham Institute is a world-leader in fundamental biological research investigating the systems that underpin development and healthy ageing. It is a recognised postgraduate University Partner Institute of the University of Cambridge. This BRC CTP Studentship, starting in October 2023, will be available leading to a University of Cambridge PhD degree in the laboratory of Dr Jon Houseley. This studentship can be awarded for up to 4 years.
Project Details
Although age is the biggest risk factor for all major non-communicable diseases, we have almost no understanding of the underlying causes of ageing. Our work in ageing yeast has implicated chromosomal fragments as a primary driver of ageing pathology. These likely arise through DNA replication errors that result in chromosome cleavage and segregation of the two halves to different cells. Progeroid syndromes are characterised by premature ageing, and many progeroid syndromes such as Werner's Syndrome (WRN) are caused by mutations in DNA metabolism genes. Such mutations will impair DNA replication, indicating a mechanistic link to our findings in yeast.
One notable exception is Hutchinson–Gilford progeria syndrome (HGPS) in which the mutation causes defects in the nuclear lamina and consequent distortion of the nuclear envelope. In yeast, DNA fragments lacking centromeres become tightly bound to the nuclear envelope through nuclear pore complexes, and we suspect that an equivalent process in human cells could cause nuclear envelope defects similar to those caused by lamin mutations. However, lamin defects also cause defective DNA replication, complicating efforts to understand progeroid mechanisms.
The aim of this project is to determine the cause and effect relationship between DNA replication errors, chromosome fragmentation and nuclear envelope defects in progeroid cells, and assess the contribution of chromosome fragment accumulation to normal ageing.
This work will be performed in collaboration with Adrestia Therapeutics, founded by Prof. Steve Jackson, which is applying synthetic rescue approaches to combat genetic disease.
Hypothesis
A positive feedback loop unites progerias, in which large DNA fragments bind to nuclear pore complexes, leading to nuclear envelope disruption which impairs DNA replication, promoting further chromosome fragmentation.
Objectives
i) Characterise defects in DNA replication in different progerias
ii) Study formation and behaviour of chromosome fragments in progeroid cells
iii) Determine the role of nuclear pore binding complexes in progerias
We will use CRISPr to introduce HGPS and WRN mutations in standard cell lines, then analyse DNA replication using TrAEL-seq. We predict that the nature and timing of the defects will differ between WRN and HGPS cells. More precise experiments will apply flow sorting for different cell cycle stages to determine whether replication timing is disturbed and whether significant chromosome regions remain unreplicated at entry to mitosis. We will use microscopy in metaphase cells to quantify chromosomal fragments lacking centromeres in metaphase spreads, and given that ribosomal DNA is particularly implicated in yeast ageing, test whether DNA fragments and lagging chromosomes in anaphase include ribosomal DNA. Single cell genome resequencing will characterise the fragments and determine break-points.
Having characterised replication defects, we will address the mechanism. Yeast experiments predict that nuclear pore association of chromosome fragments will be critical in WRN pathology but not HGPS. We will test this by impairing the association of chromosome fragments with nuclear pores, targeting conserved complexes known from yeast - SAGA, TREX-2 and Mediator. By this, we aim to define a synthetic rescue approach for treating progerias, and potentially other age-related disorders.
Keywords: DNA replication; ageing; progeria; nuclear envelope; chromosome fragmentation
If you would like more information, or have any questions not answered on our website or the University of Cambridge Graduate Application Portal, please contact us:
The Graduate Studies Tutor, Babraham Hall, Babraham Institute, Babraham Research Campus, Cambridge, CB22 3AT via email [Email Address Removed] .
An Equal opportunities employer. An Institute supported by the Biotechnology and Biological Sciences Research Council.
All applications for PhD Studentships at the Babraham Institute need to be made using the University of Cambridge Graduate Application Portal ( https://www.postgraduate.study.cam.ac.uk/application-process/applicant-portal-and-self-service-account ) regardless of funding source. Please see the "Applying for a PhD" pages on our website ( https://www.babraham.ac.uk/) for further details of the application process.
We hope to be able to invite short-listed applicants to attend our Institute for a series of interviews shortly after the application deadline. This will give applicants an opportunity to meet their Group Leader and their research group, as well as receiving a tour of our research facilities. Reasonable travel expenses will be paid to those invited.
Students will not be able to take up an award unless they meet all University eligibility criteria and are successful in securing admission to the University. In addition, they will not be able to apply for a visa (if needed) until they hold an unconditional offer from the University.
The deadline for submission of applications via the Graduate Application Portal is 1st December 2022. Incomplete applications will not be considered.
---
Funding Notes
Please see our website and the BBSRC website (https://www.ukri.org/wp-content/uploads/2020/10/UKRI-291020-guidance-to-training-grant-terms-and-conditions.pdf) for details of eligibility and funding.
---
References
Zylstra, A., Horkai, D., Hadj-Moussa, H., Piguet, B. and Houseley, J. Senescence in yeast is associated with chromosome XII cleavage rather than ribosomal DNA circle accumulation. bioRxiv 2022.07.14.500009
Kara, N., Krueger, F., Rugg-Gunn, P., and Houseley, J. (2021). Genome-wide analysis of DNA replication and DNA double-strand breaks using TrAEL-seq. PLoS Biol 19, e3000886.
Larrieu, D., Britton, S., Demir, M., Rodriguez, R., and Jackson, S.P. (2014). Chemical inhibition of NAT10 corrects defects of laminopathic cells. Science 344, 527-532.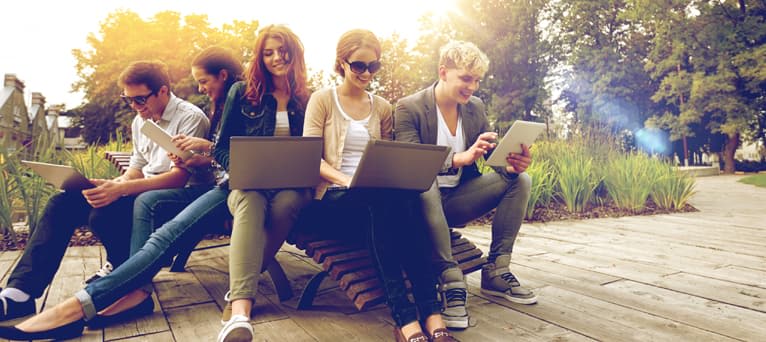 Search suggestions
Based on your current searches we recommend the following search filters.
Check out our other PhDs in Cambridge, United Kingdom
Check out our other PhDs in United Kingdom
Start a New search with our database of over 4,000 PhDs