Domestic Abuse Support Provision for Trans+ People in Scotland
---
Dr Rob Clucas
Applications accepted all year round
Self-Funded PhD Students Only
---
About the Project
Recent years in Scotland and the UK have seen both proposed reform of trans+ rights, and a rise in anti-trans voices in the pub Domestic Abuse Support Provision for Trans+ People in Scotland lic sphere.
The Women and Equalities Committee report Transgender Equality (2015) and the consultations on reform of the Gender Recognition Act 2004 by the Scottish Government, seemed to indicate a public consensus and political will for around protecting and improving the rights of trans+ people. For example, the proposed reforms in the current Gender Recognition Reform (Scotland) Bill include: dispensing with the requirement for a diagnosis of gender dysphoria; removing the requirement for approval of applications by a Gender Recognition Panel; a reduction in the time limit prior to the application (the applicant must have been living in their 'acquired gender' for three months, not two years); a three-month reflection period following the application; reduction of the minimum application age to 16, and removal of the application fee.
However, these reports and consultations also seemed to serve as a focus for anti-trans sentiment and rhetoric. The notable factor in the English and Scottish consultations on gender recognition reform of recent years has been the rising tide of opposition from people and groups claiming threats to the safety of women and girls if gender recognition were reformed.[1] ILGA has recently noted the rise in bias-motivated speech (especially by well-known figures such as JK Rowling); increased bias-motivated violence, and 'continued hateful discourse against trans people' in the gender recognition reform processes.[2] Anti-trans+ (or at least, not pro-trans+) sentiment seems to have gained ground politically: there are claims that the Equality and Human Rights Commission has shifted its standpoint on trans+ rights to better align with the views of Liz Truss when Women and Equality Minister; [3] that the EHRC now operates with a transphobic culture;[4] Liz Truss is also reported as trying to interfere with Scottish reforms to gender recognition,[5] as Scotland is attempting to leadthe way in gender recognition reform in the UK, at a time when change in England and Wales has stalled.[6]
Given the complex social and political situation around trans+ rights, it is reasonable to suppose that there is an impact, and perhaps a 'chill factor' around services for trans+ people and their access to them. This research will examine domestic abuse support for trans+ people in Scotland. It will gather the experiences of domestic abuse service providers, and LGBT+/equality organisations, to understand whether and how support for trans+ survivors of domestic abuse is being impacted by the debate around gender recognition and reform in Scotland.
The PhD research will explore the ways in which providers must negotiate, in a novel way, service provision to trans+ people (especially trans women, who are the object of most hostility), within the Scotland, their organisation, and in relation to other service users, as anti-trans views have claimed legitimacy within current public debate.
Academic qualifications
A first degree (at least a 2.1) ideally in Law, Gender Studies, or Social Sciences with a good fundamental knowledge of trans+ issues and trans+ rights.
English language requirement
IELTS score must be at least 6.5 (with not less than 6.0 in each of the four components). Other, equivalent qualifications will be accepted. Full details of the University's policy are available online.
Essential attributes:
 Experience of fundamental legal analysis and social research
 Competent in undertaking a range of research tasks, ideally in Law or a relevant Social Science discipline
 Knowledge of trans+ rights; domestic abuse law
 Good written and oral communication skills
 Strong motivation, with evidence of independent research skills relevant to the project
 Good time management
Desirable attributes:
A good understanding of human rights and qualitative research methods
[1] Mary Wright, "Women's Groups Unite in Bid to Secure Safe Single-Sex Spaces," The Times, February 15, 2022, sec. scotland,
https://www.thetimes.co.uk/article/womens-groups-unite-in-bid-to-secure-safe-single-sex-spaces-k2k0sprxj; Mallory Moore, Meryl Links, and Sarah Clarke, "EHRC Asserts Protections for Religious and Trans Conversion Therapy, Calls for Pausing GRA Reform,"
TransSafety.Network, January 27, 2022, https://transsafety.network/posts/ehrc-defends-ct-pauses-gra-reform; Fair Play for Women Limited: Judicial review of the guidance issued by National Records of Scotland to accompany the "sex question" in the 2022 Scottish census, No. [2022] CSOH 20 (Outer House, Court of Session February 17, 2022); Reclaiming motion by For Women Scotland Ltd against the Lord Advocate and Others, No. [2022] CSIH 4 (Court of Session February 18, 2022).
[2] ILGA, "Annual Review of the Human Rights Situation of Lesbian, Gay, Bisexual, Trans and Intersex People in Europe and Central Asia" (Brussels: ILGA-Europe, 2021).
[3] Mallory Moore, "EHRC Caught Tampering with Human Rights Tracker at Request of Anti-Equality Organisation," February 16, 2022, https://transsafety.network/posts/ehrc-tampering.
[4] Ben Hunte, "Staff Are Quitting Britain's Equality Watchdog the EHRC Due to 'Transphobia,'" Vice, February 4, 2022, https://www.vice.com/en/article/bvnymd/ehrc-staff-quitting-transphobia.
[5] "Liz Truss Is Trying to 'Pause or Prevent Scotland's Transgender Reforms,'" The National, accessed September 22, 2022, https://www.thenational.scot/news/21138178.liz-truss-trying-block-scotlands-gender-recognition-act-reforms/.
[6] SP Bill, "Gender Recognition Reform (Scotland) Bill [As Introduced]," Pub. L. No. SP Bill 13, 26 (2022).
Law (22)
Nursing & Health (27)
Politics & Government (30)
Sociology (32)
---
References
APS Group Scotland. 2021. "Gender Recognition Reform (Scotland) Bill: Consultation Analysis." September 2021. http://www.gov.scot/publications/gender-recognition-reform-scotland-bill-analysis-responses-public-consultation-exercise/.
Balogun, Bukky, Catherine Fairbairn, and Douglas Pyper. 2022. "Gender Recognition Act Reform: Consultation and Outcome," April. https://commonslibrary.parliament.uk/research-briefings/cbp-9079/.
Bill, SP. 2022. Gender Recognition Reform (Scotland) Bill [As Introduced]. Fair Play for Women Limited: Judicial review of the guidance issued by National Records of Scotland to accompany the "sex question" in the 2022 Scottish census. 2022. Outer House, Court of Session.
Roch, Amy, Graham Richie, LGBT Youth Scotland, James Morton, and Equality Network. 2010. "Out of Sight, out of Mind? Transgender People's Experiences of Domestic Abuse." Scottish Transgender Alliance; Scotland's Lesbian, Gay, Bisexual and Transgender Domestic Abuse Project. https://lgbtdomesticabuse.org.uk/media/1462/out-of-sight.pdf.
Scottish Government. 2021. "Gender Recognition Reform (Scotland) Bill: Analysis of Responses to the Public Consultation Exercise." Scottish Government.
Stonewall, and nfpSynergy. 2018. "Supporting Trans Women in Domestic and Sexual Violence Services: Interviews with Professionals in the Sector." Stonewall. https://www.stonewall.org.uk/system/files/stonewall_and_nfpsynergy_report.pdf.
Women and Equalities Committee. 2016. "Transgender Equality." First Report of Session 2015-16. London: House of Commons. https://publications.parliament.uk/pa/cm201516/cmselect/cmwomeq/390/390.pdf.
———. 2021. "Reform of the Gender Recognition Act." HC 977. Third Report of Session 2021-22. London: House of Commons.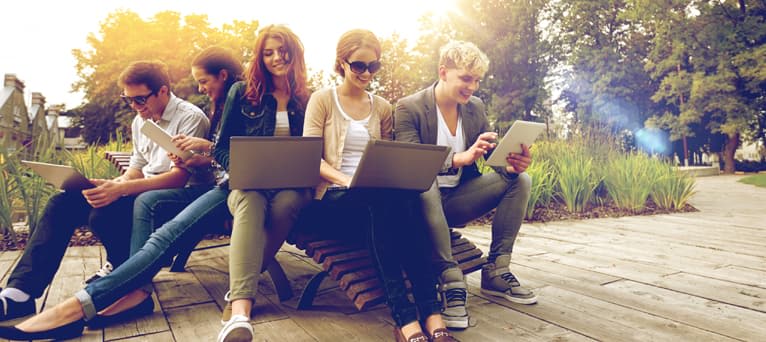 Search suggestions
Based on your current searches we recommend the following search filters.
Check out our other PhDs in Edinburgh, United Kingdom
Check out our other PhDs in United Kingdom
Start a New search with our database of over 4,000 PhDs