Domestic violence and abuse experiences of healthcare staff who support people with multiple sclerosis and their implications for practice
---
Assoc Prof Charley Baker
No more applications being accepted
Funded PhD Project (Students Worldwide)
---
About the Project
In the context of an increase in domestic violence and abuse (DVA) reporting since the onset of the Covid-19 pandemic, this PhD explores the lived experiences of healthcare staff who support people with multiple sclerosis in the UK who are at risk of experiencing DVA or who have experienced DVA since March 2020. The PhD engages with aspects of these lived experiences of staff and professionals that are relevant to improving their practice. The focus will be on the social causes for DVA, including the impact of social changes since March 2020 on DVA experiences. Respondents will discuss cases they have managed and processes they use, alongside being invited to make recommendations to improve future practice.
Domestic violence and abuse (DVA) is 'any incident or pattern of controlling, coercive, or threatening behaviour, violence, or abuse between current or former intimate partners or family members aged 16 or above' (Keynejad et al., 2021). Women are disproportionately affected by domestic violence; however, it also happens to men and occurs within same‐sex relationships (Bradbury‐Jones & Isham, 2020). Concerns about an increase of DVA were noted at the start of the Covid-19 pandemic (Bradbury‐Jones & Isham, 2020; Chandan et al., 2020; Gibson, 2020). For instance, in May 2020 EU states reported a 60% increase in emergency calls about domestic violence (Mahase, 2020). The Mankind Initiative, a well-established charity in Britain offering support to male victims, reported a 35% increase in call volumes compared to the pre-lockdown period (cited in Warburton & Raniolo, 2020) and visits to the UK national domestic abuse helpline website increased by 700% in the second quarter of 2020 compared with the first quarter (Keynejad et al., 2021).
Gibson (2020) claimed that during lockdown 'many women face an enemy more terrifying than Covid-19' within their home. This is even more true for disabled men and women who have spent national lockdowns and prolonged periods of home working or furlough with partners or family members on whom they rely for their care, as caring relationships can be vulnerable to exploitation (Breckenridge, 2018; Calderbank, 2000). Disabled people in general are a minority population who are affected by disempowerment, oppression and discrimination, which is linked to a higher incidence of violence and abuse (Hollomotz, 2013). This is also true for people with Multiple Sclerosis (MS). For instance, a prevalence study that was conducted prior to the Covid-19 pandemic found a significantly higher incidence of domestic violence experiences in women with MS (38%) compared to all women (29%) (Pol-Patil et al., 2020).
Multiple sclerosis (MS) is a chronic, degenerative condition of the central nervous system. There were 126,669 people living with MS in the United Kingdom in 2010, roughly 3 of 4 were women (Mackenzie, Morant, Bloomfield, MacDonald, & O'Riordan, 2013). According to the MS Society working with data from Public Health
England, info from Jan 2020 says 130,000 people have MS in the UK (https://www.mssociety.org.uk/what-we-do/our-work/our-evidence/ms-in-the-uk).
MS is the number one cause
of neurological impairment among young and middle-aged
adults, with the age of diagnosis ranging from 20 to 50
years (Strober, 2018). Rates of lifetime depression in MS are high with prevalence rates varying between 15 and 50% (Cetin et al., 2007). There are significant longitudinal relationships between social support, resilience, and mental wellbeing outcomes for people with MS (Koelmel, Hughes, Alschuler, & Ehde, 2017), with individuals who have a positive family identity and family relationships having the best outcomes (Barker, Lincoln, Hunt, & dasNair, 2018).
The importance of family and intimate relationships for the resilience and mental wellbeing of people with MS adds to the complexity of DVA experiences in this population. Being ready to identify and respond appropriately to DVA should be a key concern of allied healthcare, nursing and medical practitioners who are supporting people with MS, as this is where the social impacts directly on the mental and physical wellbeing of their patients. To date, clinicians have limited guidance and support in this area.
This PhD is part of a programme of research. It is twinned with a PhD at the University of Leeds, which explores practitioner's perspectives of supporting people with MS who have experienced DVA. Approximately 15 months into the project the PhDs will be joined by a post-doc (based at Leeds or Nottingham), which will focus on developing a toolkit of outputs for improving practice with people with MS. This toolkit will arise from the findings and recommendations made by the PhDs.
Entry Requirements
The candidate should have completed an MA, in a related topic, that features 120 credits of UKRI accredited research methods training. Evidence of engagement in research and any publishing experience is favourable.
Funding Details
The PhD is funded by the Horne Family Charitable Fund for a period of 3 years commencing April 2022; this includes home fees and a stipend.
Closing Date – 15th February 2022
Interviews - 17th & 18th February 2022 (virtual)
---
References
Barker, A. B., Lincoln, N. B., Hunt, N., & dasNair, R. (2018). Social identity in people with multiple sclerosis: an examination of family identity and mood. International Journal of MS Care, 20(2), 85-91.
Bradbury‐Jones, C., & Isham, L. (2020). The pandemic paradox: The consequences of COVID‐19 on domestic violence. Journal of clinical nursing.
Breckenridge, J. P. (2018). The relationship between disability and domestic abuse. In The Routledge Handbook of Gender and Violence (pp. 133-144): Routledge.
British Sociological Association. (2017). BSA Statement of Ethical Practice. Retrieved from https://www.britsoc.co.uk/media/24310/bsa_statement_of_ethical_practice.pdf
Calderbank, R. (2000). Abuse and disabled people: vulnerability or social indifference? Disability & Society, 15(3), 521-534.
Campbell, S., Greenwood, M., Prior, S., Shearer, T., Walkem, K., Young, S., . . . Walker, K. (2020). Purposive sampling: complex or simple? Research case examples. Journal of Research in Nursing, 25(8), 652-661. doi:10.1177/1744987120927206
Cetin, K., Johnson, K. L., Ehde, D. M., Kuehn, C. M., Amtmann, D., & Kraft, G. H. (2007). Antidepressant use in multiple sclerosis: epidemiologic study of a large community sample. Multiple Sclerosis Journal, 13(8), 1046-1053. doi:10.1177/1352458507077864
Chandan, J. S., Taylor, J., Bradbury-Jones, C., Nirantharakumar, K., Kane, E., & Bandyopadhyay, S. (2020). COVID-19: a public health approach to manage domestic violence is needed. The Lancet Public Health, 5(6), e309.
Gibson, J. (2020). Domestic violence during COVID-19: the GP role. The British Journal of General Practice, 70(696), 340.
Hollomotz, A. (2013). Disability and the Continuum of Violence. In A. Roulstone & H. Mason Bish (Eds.), Disability, Hate Crime and Violence (pp. 52-63). London: Routledge.
Keynejad, R., Baker, N., Lindenberg, U., Pitt, K., Boyle, A., & Hawcroft, C. (2021). Identifying and responding to domestic violence and abuse in healthcare settings. BMJ, 373, n1047. doi:10.1136/bmj.n1047
Koelmel, E., Hughes, A. J., Alschuler, K. N., & Ehde, D. M. (2017). Resilience mediates the longitudinal relationships between social support and mental health outcomes in multiple sclerosis. Archives of physical medicine and rehabilitation, 98(6), 1139-1148.
Mackenzie, I. S., Morant, S. V., Bloomfield, G. A., MacDonald, T. M., & O'Riordan, J. I. (2013). Changing face of multiple sclerosis in the United Kingdom 1990–2010. An incidence and prevalence study. Journal of Neurology, Neurosurgery & Psychiatry, 84(11), e2-e2.
Mahase, E. (2020). Covid-19: EU states report 60% rise in emergency calls about domestic violence. BMJ: British Medical Journal (Online), 369.
Oliver, M. (1992). Changing the Social Relations of Research Production? Disability, Handicap & Society, 7(2), 101 - 114.
Pol-Patil, J., Manieri, M. C., Mahlanza, T., Glanz, B. I., Misasi, E., Safar, L. T., & Houtchens, M. K. (2020). (PSF03) Me Too MS: Physical, Sexual, and Other Forms of Violence Experience in Women with Multiple Sclerosis. International Journal of MS Care, 22, 60.
Stone, E., & Priestley, M. (1996). Parasites, pawns and partners: disability research and the role of non-disabled researchers. Brit. Jnl. of Sociology, 47(4), 699-716.
Strober, L. (2018). Quality of life and psychological well-being in the early stages of multiple sclerosis (MS): Importance of adopting a biopsychosocial model. Disability and Health Journal, 11(4), 555-561.
Walmsley, J., & Johnson, K. (2003). Inclusive Research with People with Learning Disabilities – Past, Present and Futures. London: Jessica Kingsley Publishers.
Warburton, E., & Raniolo, G. (2020). Domestic Abuse during COVID-19: What about the boys? Psychiatry research, 291, 113155.
Zarb, G. (1992). On the Road to Damascus: First Steps towards Changing the Relations of Disability Research Production. Disability & Society, 7(2), 125 - 138.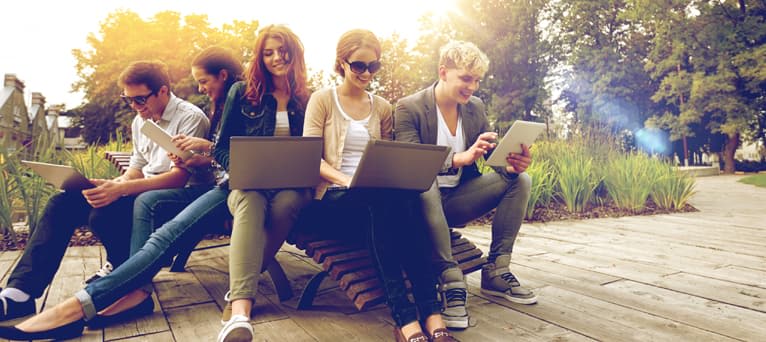 Search suggestions
Based on your current searches we recommend the following search filters.
Check out our other PhDs in Nottingham, United Kingdom
Check out our other PhDs in United Kingdom
Start a New search with our database of over 4,000 PhDs