Early Advanced Neuroimaging Biomarkers of Alzheimer's Disease in Mid-life
---
Prof Lorina Naci
No more applications being accepted
Funded PhD Project (Students Worldwide)
---
About the Project
PhD applications are invited to develop advanced neuroimaging biomarkers of Alzheimer's disease in mid-life, asymptomatic individuals.

The Problem
Dementia is a growing pandemic that presents profound challenges to health care systems, families and societies throughout the world. By 2050, the number of people living with dementia worldwide could triple from 47 to 132 million, and the associated costs triple to $3 trillion. To reduce the future incidence of dementia, there is an immediate need for public health interventions that target modifiable risk factors. As exposure to these risk factors begins 20-40 years before dementia onset, interventions must be implemented in mid-life. However, the indicators of the disease process in mid-life are poorly understood, and the identification of targets of early intervention presents a great challenge. To address this critical knowledge gap, PREVENT, a large-scale population study carried out by Trinity College Dublin, Edinburgh, Cambridge, Oxford universities, and Imperial College London, aims to establish sensitive biomarkers of very early Alzheimer's disease (AD) process.

The PhD Project
Professors Lorina Naci and Brian Lawlor co-lead the PREVENT study at the Global Brain Health Institute, at Trinity College Dublin (TCD). At TCD, we will test mid-life individuals at high- and low-risk for late-life Alzheimer's disease with an extensive array of assessments at year 1, which will be repeated at year 3. The medical tests, including neuropsychological, neurological, lifestyle questionnaires, and bio sample analyses (e.g., plasma, saliva, CSF), will be performed by a clinical team at the Memory Clinic, at St James's Hospital, and the neuroimaging tests will be performed at the Siemens 3T scanner in Beaumont Hospital, in Dublin.

The PhD student's first objective will be to test the PREVENT Dublin cohort with all the neuroimaging tests at year 1 and 3. In addition to traditional memory tasks, we will use a powerful novel paradigm developed by the Naci lab (Sinai et al., 2017; Naci et al., 2017; 2016; 2014) that taps both into memory and information integration over time, processes compromised early in the Alzheimer's Disease process. The second objective will be to help design and perform all relevant analyses to assess (a) the performance of established and novel pre-clinical neuroimaging markers of AD in mid-life in persons at high- relative to low-risk, and (b) the interaction between changes in neuroimaging biomarkers with clinical features, as well as the prediction of clinical decline from the baseline measures. The central hypothesis of this work is that structural integrity and functional brain activity will differ significantly between mid-life persons at high- vs low-risk of late-life dementia.

Training Environment, Lifestyle
The successful applicant will be part of an interdisciplinary team supervised by Dr. Lorina Naci, and based at the Global Brain Health Institute, at the Trinity College Institute of Neuroscience (TCIN), in the heart of Dublin. [S]he will receive top-tier training at the School of Psychology and TCIN, in cutting-edge translational neuroscience tools/methods (3T, 7T MRI) and research, and have international training and networking opportunities, including labs visits in other world-leading universities (Edinburgh, Oxford, Cambridge (UK), UCSF (USA), INSERM (France)], access to unique aging/dementia large datasets, and shared resources.

Applicant Qualifications
Applicants will hold a first or second class honours degree (or equivalent) in psychology, computer science, neuroscience, or a related field. Research experience in psychology/neuroimaging, programming skills (e.g., Matlab, Python), and excellent English writing skills are required. Experience with quantitative data analysis and computational neuroscience/machine learning skills are highly desirable.

How to Apply
To apply, please send before May 4th, 2018, the following items by email to NACIL[at]TCD.IE with the subject line PREVENT PHD18:

- A cover letter explaining why this project interest you and what you will bring to it
- Your curriculum vitae
- Your transcript or grades (unofficial is fine at this stage)
- The names of three referees with email addresses and phone numbers
- A sample of your writing

For further details:
*Dr. Lorina Naci's laboratory: www.lorinanaci.org
*Trinity College Institute of Neuroscience: https://www.tcd.ie/Neuroscience/
*The Global Brain Health Institute: http://www.gbhi.org/
*Trinity School of Psychology: https://psychology.tcd.ie/

---
Funding Notes
Fully funded 4-year project for Non-EU or EU candidates.
---
References
Naci L, Cusack R, Anello M, Owen AM. (2014). A common neural code for similar conscious
experiences in different individuals. PNAS. 111(39):14277–82.

Naci L., Graham M, Owen AM, Weijer C. (2016). Covert narrative capacity: A cross-section of the preserved mental life in patients thought to lack consciousness. Annals of Clin and Transl Neurology. 1:61–70.

Naci L, Sinai L, Owen AM. (2017). Detecting and interpreting conscious experiences in behaviorally non-responsive patients. NeuroImage. 145(Pt B):304-313.

Graham, M., Owen, A. M., Cipi, K. Weijer, C. Naci, L. (2017). Minimizing the harm of accidental awareness under general anesthesia. Lessons from patients misdiagnosed as being in a vegetative state. doi: 10.1213/ANE.0000000000002495. Anesthesia and Analgesia. [Epub ahead of print] *Corresponding/Senior Author.

Graham, M., Owen, A. M., Weijer, C. Naci, L.* Using neuroimaging to detect covert awareness in the severely brain-injured and patients who become accidentally aware under general anesthesia. Frontiers in Bioscience In Press. *Corresponding/Senior Author.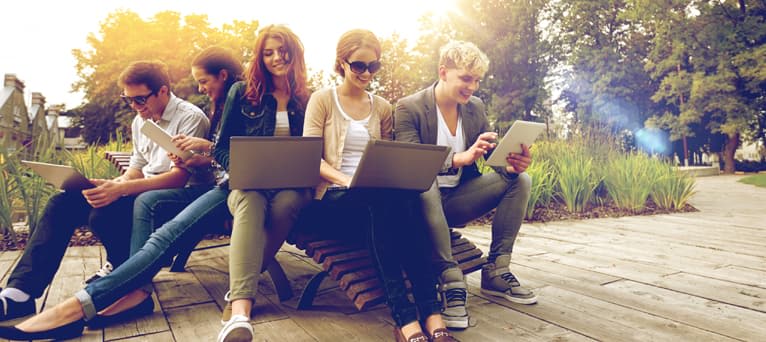 Search suggestions
Based on your current searches we recommend the following search filters.
Check out our other PhDs in Dublin, Ireland
Check out our other PhDs in Ireland
Start a New search with our database of over 4,000 PhDs