EASTBIO: Developing ion mobility high resolution mass spectrometry as a next generation tool for lipidomics in complex biological mixtures
---
Prof Julian Griffin

,

Dr W Allwood
No more applications being accepted
Competition Funded PhD Project (UK Students Only)
---
About the Project
Lipids have a diverse set of roles in maintaining cell function, including being key components of membranes, major energy stores and important signalling molecules across all kingdoms of life. Lipid signalling is not just key to maintaining cell-function within an organism, but also between organisms e.g. the gut microbiota, regulation of plant and animal host defences against pathogens. A major challenge in studying lipids is how to separate chemically similar molecules in a complex mixture such as a cell/tissue extract. There is an urgent need to address this bioanalytical challenge if we are to address some of the fundamental questions about cell function and organism health.
While high resolution mass spectrometry has revolutionised the study of lipids (termed lipidomics) it cannot separate isobaric species (ions with the same mass to charge ratio) and requires complex fragmentation or chromatography strategies to discriminate these ions. Recently, ion mobility spectroscopy (IMS), the separation of ions according to their size to charge ratio, has provided a new dimension for lipidomics. This PhD studentship will design new workflows for the improved separation of lipids in cell and tissue extracts, and develop analytical strategies for the identification of lipophilic xenobiotics that accumulate in the environment. We will use a range of multivariate statistics and machine learning tools to optimise workflows to separate and quantify lipids. Current methods rely on long chromatography run times (>30 min) to optimise separation, but with IMS in conjunction with mass spectrometry this could be reduced to <5 min, dramatically increasing throughput. The ability of IMS to resolve isomeric compounds that are not resolved through chromatography, will also be a key advancement.
We will apply these tools to three important biological problems:
The separation of lipids in cell membranes from adipose tissue from lean and obese mice to understand how diets high in saturated fat produce lipid remodelling (Rowett Institute)
The detection of xenobiotics in adipose tissue from wild and farmed fish to understand environmental exposure and accumulation (Rowett Institute)
Glycolipid composition in leaf surface waxes and plant derived food oils (James Hutton Institute), with a potential extension to polyphenolic compounds of importance in foods and human health
The ideal candidate will have a relevant BSc, Masters or equivalent in Biochemistry, Analytical Chemistry, Nutrition or a related field. Training will be provided in mass spectrometry and multivariate statistics used to interrogate the -omic data the project will generate.
--------------------------------
Application Procedure:
Please visit this page for full application information: BBSRC EASTBIO Doctoral Training Partnership Studentship | The School of Medicine, Medical Sciences and Nutrition | The University of Aberdeen (abdn.ac.uk)
Please send your completed EASTBIO application form, along with academic transcripts to Alison Innes at [Email Address Removed]
Two references should be provided by the deadline using the EASTBIO reference form.
Please advise your referees to return the reference form to [Email Address Removed]
---
Funding Notes
This 4 year PhD project is part of a competition funded by EASTBIO BBSRC Doctoral Training Partnership.
This opportunity is open to home/UK candidates (including EU nationals that hold UK settled or pre-settled status) and provides funding to cover a stipend and tuition fees. Please refer to UKRI website and Annex B of the UKRI Training Grant Terms and Conditions for full eligibility criteria.
Candidates should have (or expect to achieve) a minimum of a 2:1 UK Honours degree, or the equivalent qualifications gained outside the UK, in a relevant subject.
---
References

• Consequences of Lipid Remodeling of Adipocyte Membranes Being Functionally Distinct from Lipid Storage in Obesity. Liu KD, Acharjee A, Hinz C, Liggi S, Murgia A, Denes J, Gulston MK, Wang X, Chu Y, West JA, Glen RC, Roberts LD, Murray AJ, Griffin JL. J Proteome Res. 2020 Oct 2;19(10):3919-3935. doi: 10.1021/acs.jproteome.9b00894. Epub 2020 Aug 31.PMID: 32646215
• Brown and beige adipose tissue regulate systemic metabolism through a metabolite interorgan signaling axis.
Whitehead A, Krause FN, Moran A, MacCannell ADV, Scragg JL, McNally BD, Boateng E, Murfitt SA, Virtue S, Wright J, Garnham J, Davies GR, Dodgson J, Schneider JE, Murray AJ, Church C, Vidal-Puig A, Witte KK, Griffin JL, Roberts LD. Nat Commun. 2021 Mar 26;12(1):1905. doi: 10.1038/s41467-021-22272-3.
• Lipidomics Profiling of Human Adipose Tissue Identifies a Pattern of Lipids Associated with Fish Oil Supplementation. Stanley EG, Jenkins BJ, Walker CG, Koulman A, Browning L, West AL, Calder PC, Jebb SA, Griffin JL. J Proteome Res. 2017 Sep 1;16(9):3168-3179. doi: 10.1021/acs.jproteome.7b00161.
• Methods for performing lipidomics in white adipose tissue. Roberts LD, West JA, Vidal-Puig A, Griffin JL. Methods Enzymol. 2014;538:211-31. doi: 10.1016/B978-0-12-800280-3.00012-8.PMID: 24529441
• A metabolomic study of adipose tissue in mice with a disruption of the circadian system. Castro C, Briggs W, Paschos GK, FitzGerald GA, Griffin JL. Mol Biosyst. 2015 Jul;11(7):1897-906. doi: 10.1039/c5mb00032g.
• The contrasting roles of PPARdelta and PPARgamma in regulating the metabolic switch between oxidation and storage of fats in white adipose tissue. Roberts LD, Murray AJ, Menassa D, Ashmore T, Nicholls AW, Griffin JL. Genome Biol. 2011 Aug 11;12(8):R75. doi: 10.1186/gb-2011-12-8-r75.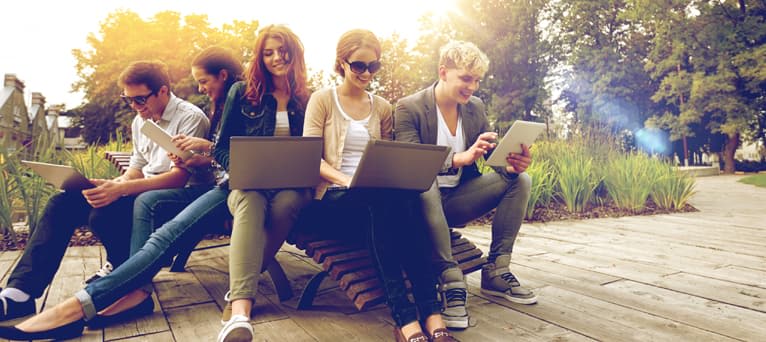 Search suggestions
Based on your current searches we recommend the following search filters.
Check out our other PhDs in Aberdeen, United Kingdom
Check out our other PhDs in United Kingdom
Start a New search with our database of over 4,000 PhDs