EASTBIO Nanoparticle delivery using novel mucosal adjuvants and functional feeds to improve vaccine protocols against bacterial pathogens in Atlantic salmon.
---
Dr Jason Holland

,

Dr S Monaghan

,

Prof S Martin
No more applications being accepted
Competition Funded PhD Project (Students Worldwide)
---
About the Project
Supervisors:

Dr Jason Holland (University of Aberdeen)
https://www.abdn.ac.uk/sbs/people/profiles/j.holland
https://www.abdn.ac.uk/sfirc/people/profiles/j.holland/

Dr Sean Monaghan (University of Stirling)
https://www.stir.ac.uk/people/255976
https://www.intvetvaccnet.co.uk/users/sean-monaghan

Professor Sam Martin (University of Aberdeen)
https://www.abdn.ac.uk/people/sam.martin
https://www.abdn.ac.uk/sfirc/

Aquaculture is currently the fastest growing sector in food production worldwide that now globally exceeds consumption from wild fisheries. In the UK, alone, Atlantic salmon production is worth more than £1 billion annually to the UK economy. Fish diseases represent the most significant threat to the sustainability and continued growth of aquaculture. Relatively few commercial vaccines are available, mostly based on injection administration. With the high cost of injectable vaccines and welfare concerns due to handling stress, there is considerable impetus to improve oral and immersion vaccine protocols that would have far reaching practical, economic and welfare benefits especially in low / middle income countries.
Owing to poor mucosal uptake and inability to survive digestive conditions, attempts to vaccinate via oral or immersion routes have been unable to stimulate mucosal and systemic immune responses sufficiently to induce long-term protective immunity. Conveying fish vaccines or antigens via these routes can be enhanced by encapsulation with biodegradable nanoparticles. However, the inability to induce strong mucosal immunity to overcome immune tolerance remains a weakness in fish nanoparticle delivery.
The Scottish Fish Immunology Research Centre is a world-leader in molecular immunology and is at the forefront of fish gut mucosal research, including development of oral vaccine approaches. The project will undertake oral and immersion vaccination using Aeromonas salmonicida (causative bacterial agent of Furunculosis) as the vaccine / challenge model. Furunculosis is one of the most well characterized fish disease models with highly effective injectable vaccine formulations available to benchmark oral and immersion vaccine approaches. The supervisory team Dr Holland and Prof Martin (Aberdeen University; UoA) and Dr Monaghan (Stirling University; UoS), have extensive experience in aspects of intestinal health, immunology and vaccination. The project will use nanoparticle encapsulated bacterin or antigens (Sisaf Ltd) delivered by oral and immersion vaccine routes. To avoid immune tolerance, novel in-house molecular adjuvants (IL-12 and flagellin; Vertebrate Antibodies Ltd) that induce potent mucosal immune responses and polycationic mucosal adjuvants provided by our academic partner, Prof Sattentau (Oxford University) will be used. Functional (probiotic) feeds (BioMar) will also be available to use in combination with nanoparticle and adjuvants to further enhance protective immunity.
The project will provide excellent opportunities for student training in a broad range of molecular and cell culture techniques, and immune status assessment by q-PCR, lymphocyte proliferaton assays, histology and antibody-based techniques (e.g. IHC and indirect ELISA). The student will receive training at both UoA and UoS in the setup and execution of vaccine / bacterial challenge trials.

Key Project Objectives

• To characterize, in vitro and in vivo, the impact of nanoparticle and mucosal / molecular adjuvant oral and immersion vaccine delivery on gill and gut mucosal immune status.
• To determine whether oral and immersion delivery enhances immune protection compared with commercially available injectable vaccine formulations.
• To establish if dietary manipulation can enhance immune protection observed by oral and immersion vaccination.

Overall project outcome

To develop and optimize the timed delivery of novel nanoparticle based oral and immersion vaccines yielding immune protection comparable to conventional injection-based vaccines.

Application Procedure:

http://www.eastscotbiodtp.ac.uk/how-apply-0

Please send your completed EASTBIO application form, along with academic transcripts to Alison McLeod at [Email Address Removed]. Two references should be provided by the deadline using the EASTBIO reference form. Please advise your referees to return the reference form to [Email Address Removed].

---
Funding Notes
This 4 year PhD project is part of a competition funded by EASTBIO BBSRC Doctoral Training Partnership http://www.eastscotbiodtp.ac.uk/how-apply-0. This opportunity is open to UK and International students and provides funding to cover stipend and UK level tuition (limited funding is available to provide international tuition fees). Please refer to UKRI website and Annex B of the UKRI Training Grant Terms and Conditions for full eligibility criteria.

Candidates should have (or expect to achieve) a minimum of a 2:1 UK Honours degree, or the equivalent qualifications gained outside the UK, in a relevant subject.

---
References
1) Faber, M; Yoon, S; Shaw, S; de Paiva Alves, E; Wang, B; Qi, Z; Okamura, B; Hartikainen, H; Secombes, CJ; Holland, JW (2020) Comparative transcriptomics and host-specific parasite gene expression profiles inform on drivers of proliferative kidney disease (2020). BioRxiv https://doi.org/10.1101/2020.09.28.312801

2) Gustavo Ramirez-Paredes, J; Verner-Jeffreys, D; Papadopoulou, A; Monaghan, SJ; Smith, L; Haydon, D; Wallis, TS; Davie, A; Adams, A; Migaud, H (2020) A commercial autogenous injection vaccine protects ballan wrasse (Labrus bergylta, Ascanius) against Aeromonas salmonicida VAPA typeV. Fish and Shellfish Immunology https://doi.org/10.1016/j.fsi.2020.09.040.

3) Wangkahart, E., Secombes, CJ., Wang, T (2019) Studies on the use of flagellin as an immunostimulant and vaccine adjuvant in fish aquaculture. Frontiers in Immunology. https://doi.org/10.3389/fimmu.2018.03054

4) Wang, T., Husain, M., Hong, S., Holland, JW (2014). Differential expression, modulation and bioactivity of distinct fish IL-12 isoforms: Implication towards the evolution of Th1-like immune responses. European Journal of Immunology, 44, 1541-1551.

5) Micallef, G; Cash; P Fernandes, JMO; Rajan, B; Tinsley, JW; Bickerdike, R; Martin, SAM; Bowman, AS (2017) Dietary Yeast Cell Wall Extract Alters the Proteome of the Skin Mucous Barrier in Atlantic Salmon (Salmo salar): Increased Abundance and Expression of a Calreticulin-Like Protein. PloS ONE, vol. 12, no. 1, e0169075.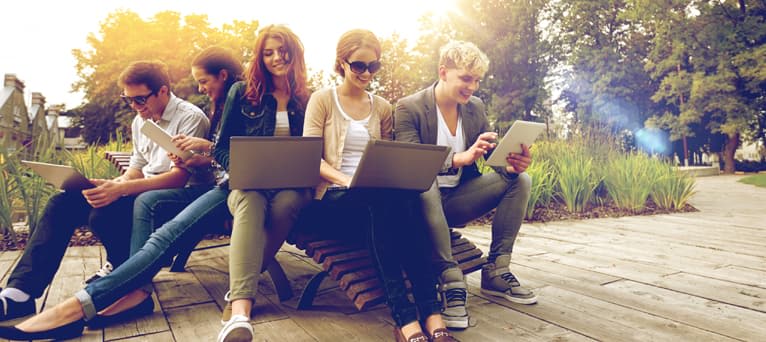 Search suggestions
Based on your current searches we recommend the following search filters.
Check out our other PhDs in Aberdeen, United Kingdom
Check out our other PhDs in United Kingdom
Start a New search with our database of over 4,000 PhDs