EBV and memory B-cells in patients with multiple sclerosis
---
Dr Louisa James

,

Prof G Giovannoni

,

Prof D Baker
No more applications being accepted
Funded PhD Project (UK Students Only)
---
About the Project
Multiple sclerosis (MS) is the most common disabling disease affecting young adults in the UK. MS is a complex disease with a likely interaction between genetic and environmental factors, which then leads to the eventual development of disease in a small proportion of subjects. Epidemiological data support Epstein Barr Virus (EBV) as being necessary, but not sufficient, for someone to develop MS. As a result, many investigators in the field hypothesize that EBV is the cause of MS. How EBV causes MS is unknown, but it is likely through its effects on B-cells, in particular memory B-cells.
EBV alters multiple B-cell signalling pathways. EBV infects the memory B cell compartment, which then drives EBV-infected cells to differentiate using virus-encoded LMP1 and LMP2a proteins that are functional homologues of CD40 and the B cell receptor, respectively. This is hypothesised to allow the escape and survival of potentially autoreactive B cells. The memory B cell population, which contains the subset of cells that are latently infected with EBV, is critical in the pathogenesis of MS and likely to be the main therapeutic target of licensed MS disease-modifying therapies.
We hypothesise that it is the memory B-cell population that is the pathogenic population driving MS disease activity and propose studying EBV in peripheral memory B-cells and B-cells in patients with MS comparing them to EBV and memory B-cells from normal control subjects.
This PhD studentship will study EBV viral loads in peripheral blood B-cells and lymphoblastoid cell lines (LCLs) from patients with MS using standard methods in our laboratory and new more sensitive methods that will be developed as part of this PhD. We plan to study individually infected memory B-cells using single-cell RNA sequencing assays. The studentship will also involve EBV whole genome sequencing and genome analysis to see if there are any differences between patients with MS and healthy controls. As part of this studentship we will use the LCLs generated from patients with MS to screen different anti-viral drugs target EBV as possible treatments for MS.
A degree in biology with some laboratory experience, in particular, cell culture and molecular biology methods, is required.
Interviews will take place shortly after the deadline for submission of applications. Candidates should be available to start in January 2022.
Please apply using this link: https://mysis.qmul.ac.uk/urd/sits.urd/run/siw_ipp_lgn.login?process=siw_ipp_app&code1=RFQM-W1XF-01&code2=0013
---
Funding Notes
This 3-year PhD studentship covers UK tuition fees only.
The stipend amounts are: Year 1 - £17,609; Year 2 - £17,999; Year 3 - £18,399
---
References
Ascherio, Alberto, and Kassandra L. Munger. 2007. "Environmental Risk Factors for Multiple Sclerosis. Part I: The Role of Infection." Annals of Neurology 61 (4): 288–99.
Baker, David, Monica Marta, Gareth Pryce, Gavin Giovannoni, and Klaus Schmierer. 2017. "Memory B Cells Are Major Targets for Effective Immunotherapy in Relapsing Multiple Sclerosis." EBioMedicine 16 (February): 41–50.
Baker, David, Gareth Pryce, Sandra Amor, Gavin Giovannoni, and Klaus Schmierer. 2018. "Learning from Other Autoimmunities to Understand Targeting of B Cells to Control Multiple Sclerosis." Brain: A Journal of Neurology 141 (10): 2834–47.
Munch, M., A. Møller-Larsen, T. Christensen, N. Morling, H. J. Hansen, and S. Haahr. 1995. "B-Lymphoblastoid Cell Lines from Multiple Sclerosis Patients and a Healthy Control Producing a Putative New Human Retrovirus and Epstein-Barr Virus." Multiple Sclerosis 1 (2): 78–81.
Munger, K. L., L. I. Levin, E. J. O'Reilly, K. I. Falk, and A. Ascherio. 2011. "Anti-Epstein-Barr Virus Antibodies as Serological Markers of Multiple Sclerosis: A Prospective Study among United States Military Personnel." Multiple Sclerosis 17 (10): 1185–93.
Pakpoor, Julia, Giulio Disanto, Jennifer E. Gerber, Ruth Dobson, Ute C. Meier, Gavin Giovannoni, and Sreeram V. Ramagopalan. 2013. "The Risk of Developing Multiple Sclerosis in Individuals Seronegative for Epstein-Barr Virus: A Meta-Analysis." Multiple Sclerosis 19 (2): 162–66.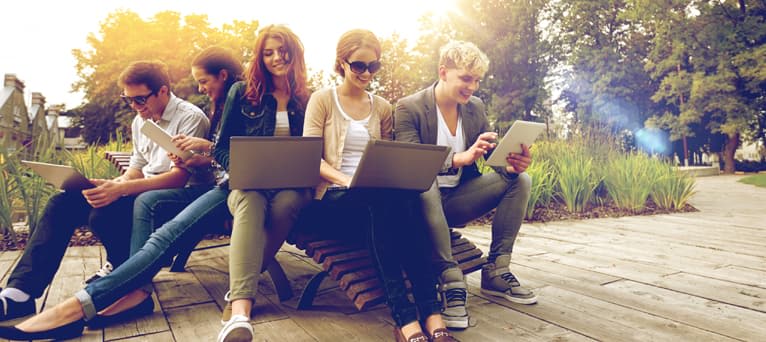 Search suggestions
Based on your current searches we recommend the following search filters.
Check out our other PhDs in London, United Kingdom
Check out our other PhDs in United Kingdom
Start a New search with our database of over 4,000 PhDs