Effect of PR Lotion and other novel Amp Human ergogenic aids on performance and recovery
---
Ms H Admin

,

Dr M Ranchordas

,

Mr Patrick Dixon
No more applications being accepted
Competition Funded PhD Project (Students Worldwide)
---
About the Project
Sheffield Hallam University (SHU) are collaborating with Amp Human to provide a unique and prestigious opportunity for an outstanding student to conduct world-leading applied research. SHU and AMP Human have identified a PhD opportunity to investigate the effectiveness of novel supplements on performance and recovery. 
Sport & Physical Activity Research Centre at SHU
In the 2014 Research Excellence Framework, 67% of our research was rated as world-leading and internationally excellent (4* and 3*), with 100% of our research environment judged to be 3* or 4*. Staff have well established national and international collaborations with academics and industry/clinical partners. We have a community of approximately 50 postgraduate students in sport and physical activity who are at the heart of contributing to our research output.
AMP Human
Amp Human is a human performance company based in Park City, UT USA with a mission to help athletes unlock their limitless potential. We work to redefine the possibilities of what the human body can do by identifying challenges and collaborating with the best in the world to develop solutions that help athletes perform, adapt and evolve. Our flagship product, PR Lotion is the only product to meaningfully deliver sodium bicarbonate to the body via the skin. The result is better performance in training and competition with zero GI distress.
PR Lotion is the performance and recovery tool of choice by athletes across the NFL, NHL, NBA, and MLS, as well as within Premiership soccer and rugby teams. World-class endurance athletes including EF Pro Cycling, tour de France winners and IRONMAN champions are avid users.
Amp Human has also made strong traction within the DoD and was granted a $1.5m innovation contract with the US Air Force to further explore how PR Lotion can benefit pilots. 
The PhD project
The classic definition of an ergogenic aid is a substance or device that enhances performance or recovery providing athletes with a competitive advantage. The IOC currently has a position statement saying there are 5 items that they believe have enough scientific evidence to support use in athletes at the highest levels; Caffeine, Creatine, Nitrate, Beta-Alanine, and Sodium Bicarbonate. Most sports performance professionals are aware of the effects of Caffeine as a stimulant, Creatine to aid the ATP-CP system, Nitrate as a vasodilator found in beetroot products, and Beta-Alanine as a powerful buffer that can help maintain acid/base balance in the muscle cell. Several studies have found that oral sodium bicarbonate (NaHCO3) supplementation can enhance performance in high intensity sports by approximately 2-3% (Carr et al., 2011; Peart et al., 2012). The main mechanisms through which NahHCO3 improves performance is by raising blood pH and bicarbonate concentration, acting as an extracellular buffer, and increasing the rate of hydrogen ion efflux from the muscle (Lancha et al., 2015). Despite the known performance enhancing benefits of supplementing with oral NaHCO3, its use in sport is scarce because of the negative side effects such as gastrointestinal distress, diarrhoea and vomiting which have been well documented in the literature (Burke et al., 2007). Amp Human has developed PR Lotion, a transdermal delivery vehicle for improving bicarbonate buffering capabilities without the gastric distress associated with traditional oral sodium bicarbonate consumption, making daily use practical and easy. The research has shown that those levels can stay elevated for up to 6-8 hours, which can offer a meaningful benefit to athletes whose sport requires prolonged, sustained activity and includes repeated high intensity efforts. Simply put, when blood buffering capacity is improved, total work capacity can be increased. This early research has shown significant increases in muscle pH, serum pH and serum sodium levels as well as improved fluid retention in hot environments (references in review and in press). In the performance space, PR Lotion has been shown to significantly improve high intensity interval training, leg strength in the form of controlled leg extension to failure and decrease next day muscle soreness. 
As Amp Human continues to develop ground breaking technologies to help athletes of all types perform, adapt and evolve, this PhD position will be critical support in the following areas: 
●       Continue to expand the research on PR Lotion
●       Aid in the research and development of other products 
●       Serving as a resource by building materials and literature reviews in support of product development. 


Entry requirements
Successful applicants will:
·        Hold a good undergraduate degree (2:1 or first) in a relevant subject (e.g. Sport Science, Sport Nutrition, Dietetics).
·        Hold a Master's degree in a relevant area (e.g. Sport and Exercise Nutrition, Dietetics, Exercise Physiology) or equivalent professional research experience.
·        Have a strong minimum of English proficiency (IELTS minimum overall score of 7.0 with at least 6.5 in each component.
·        Have experience of working in a laboratory environment
·        Applied experience of working in elite/professional sport would be preferable
The successful candidate should be academically talented, be self-motivated, autonomous and have excellent problem-solving abilities. In addition, they will also have excellent interpersonal skills and confidence in communication. The candidate will have experience in literature searching and reviewing, quantitative analysis and report writing. Desirable attributes would include professional and research experience in sports nutrition. 
Supervision team:
The PhD supervision team comprises Dr Mayur Ranchordas (Director of Studies, Sheffield Hallam University) and Dr Anthony Lynn (Supervisor, Sheffield Hallam University), Nigel Mitchell and Patrick Dixon (Amp Human). 
Application Process
Candidates should apply to Sheffield Hallam University via the University's application form, including a 1500 word research proposal demonstrating your background reading on the topic of the PhD and your plans for how you would undertake this programme of research. Please send applications forms, supporting documentation and references to [Email Address Removed]
**DO NOT send any documents to [Email Address Removed]**
Further information
You can access an application form at: https://www.shu.ac.uk/study-here/how-to-apply/postgraduate/application-form 
For informal enquiries about the project please contact: Dr Mayur Ranchordas: [Email Address Removed] 
For more information on the application process please contact: [Email Address Removed]
Key Dates:
•Deadline for applications: 3rd October 2021
•Online interviews will be held on: Week commencing 11th October 2021
•Studentship begins: TBC
---
Funding Notes
Stipend: £15,609 per annum

A three-year PhD studentship is available to UK, EU and overseas students. The studentship covers home level tuition fees and a stipend equivalent to full UK Research Council rate. International students must cover the tuition fee shortfall (approx. £9,960 per year).

---
References
● Carr AJ, Hopkins WG, Gore CJ. Effects of acute alkalosis and acidosis on performance. Sports Med. 2011;41(10):801-814.
● Peart DJ, Siegler JC, Vince RV. Practical recommendations for coaches and athletes: a meta-analysis of sodium bicarbonate use for athletic performance. J Strength Cond Res. 2012;26(7):1975–1983.
● Lancha Junior AH, Painelli Vde S, Saunders B, Artioli GG. Nutritional strategies to modulate intracellular and extracellular buffering capacity during high-intensity exercise. Sports Med. 2015;45(1): 71–81.
● Burke LM, Pyne DB. Bicarbonate loading to enhance training and competitive performance. Int J Sports Physiol Perform. 2007;2(1): 93–97. PubMed ID: 19255457 doi:10.1123/ijspp.2.1.93
● Maughan RJ, Burke LM, Dvorak J, Larson-Meyer DE, Peeling P, Phillips SM, Rawson ES, Walsh NP, Garthe I, Geyer H, Meeusen R, van Loon L, Shirreffs SM, Spriet LL, Stuart M, Vernec A, Currell K, Ali VM, Budgett RGM, Ljungqvist A, Mountjoy M, Pitsiladis Y, Soligard T, Erdener U, Engebretsen L. IOC Consensus Statement: Dietary Supplements and the High-Performance Athlete. Int J Sport Nutr Exerc Metab. 2018 Mar 1;28(2):104-125.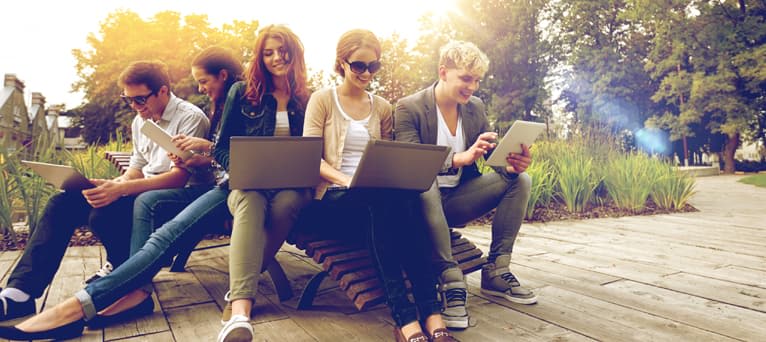 Search suggestions
Based on your current searches we recommend the following search filters.
Check out our other PhDs in Sheffield, United Kingdom
Check out our other PhDs in United Kingdom
Start a New search with our database of over 4,000 PhDs