Elucidating the interplay between mitochondrial dynamics, organelle contact sites and cellular homeostasis.
---
Dr Julien Prudent
No more applications being accepted
Competition Funded PhD Project (Students Worldwide)
---
About the Project
Mitochondria house hundreds of biochemical reactions involved in processes critical for the survival and homeostatic adaptation of the cell. Beyond their role in energy production and cellular metabolism, mitochondria are involved in numerous cellular pathways including apoptosis and autophagy, calcium homeostasis, and immunity. To ensure these functions, mitochondria need to adapt their shape, constantly moving, dividing and fusing generating a specific network answering cellular needs. Recent evidence has established the deregulation of mitochondrial dynamics in response to metabolic dysfunction and diseases. However, mitochondria do not function in isolation but rather establish contacts with other organelles to execute these specific cellular functions. In addition, to the well characterized mitochondria-endoplasmic reticulum (ER) contacts, the capacity of the mitochondria to be associated in close proximity to other organelles, including Golgi apparatus, lysosome and peroxisomes, has been recently highlighted. However, the mechanisms and functional relevance of these contacts in cell physiology and human diseases are largely unexplored.
The main goal of the project is to decipher how the cellular metabolic state modulates these mitochondria-organelle contact sites and their interplay with the control of mitochondrial morphology, and vice-et-versa. To address these fundamental questions, the PhD candidate will employ classical biochemical and molecular techniques coupled with advanced proteomic analysis. The student will also use the state-of-the-art microscopy analysis, including confocal, super-resolution and electron microscopy, as well as quantitative high-resolution live-cell imaging to finely decipher the molecular architecture and mechanisms regulating these events and to elucidate how mitochondrial membranes remodeling controls cell fate decisions, including mtDNA dynamics and release, and inflammation.
General keywords: Molecular and Cell biology, Mitochondria, Inter-organelle contacts
More specific keywords: Mitochondrial dynamics, Fission and Fusion, Cell fate decision, TGN vesicles.
Related subjects: Cell Biology, Molecular Biology, Biochemistry, Microscopy
---
Funding Notes
Full funding available for successful applicants eligible for Home fees (see: https://www.postgraduate.study.cam.ac.uk/finance/fees/what-my-fee-status).
The start date: October 2022.
---
References
Nagashima S, Tabara LC, Tilokani L, Paupe V, Anand H, Pogson JH, Zunino R, McBride HM, Prudent J. Golgi derived PI(4)P-containing vesicles drive late steps of mitochondrial division. Science. 2020 Mar 20;367(6484):1366-1371.

Tilokani L, Nagashima S, Paupe V, Prudent J. Mitochondrial dynamics: overview of molecular mechanisms. Essays Biochem. 2018 Jul 20;62(3):341-360. doi: 10.1042/EBC20170104.

Morita M, Prudent J, Basu K, Goyon V, Katsumura S, Hulea L, Pearl D, Siddiqui N, Strack S, McGuirk S, St-Pierre J, Larsson O, Topisirovic I, Vali H, McBride HM, Bergeron JJ, Sonenberg N. mTOR Controls Mitochondrial Dynamics and Cell Survival via MTFP1. Mol Cell. 2017 Sep 21;67(6):922-935.e5. doi: 10.1016/j.molcel.2017.08.013

Prudent J, McBride HM. The mitochondria-endoplasmic reticulum contact sites: a signalling platform for cell death. Curr Opin Cell Biol. 2017 Aug;47:52-63. doi: 10.1016/j.ceb.2017.03.007.

Sugiura A, Mattie S, Prudent J, McBride HM. Newly born peroxisomes are a hybrid of mitochondrial and ER-derived pre-peroxisomes. Nature. 2017 Feb 9;542(7640):251-254. doi: 10.1038/nature21375.

Prudent J, Zunino R, Sugiura A, Mattie S, Shore GC, McBride HM. MAPL SUMOylation of Drp1 Stabilizes an ER/Mitochondrial Platform Required for Cell Death. Mol Cell. 2015 Sep 17;59(6):941-55. doi: 10.1016/j.molcel.2015.08.001.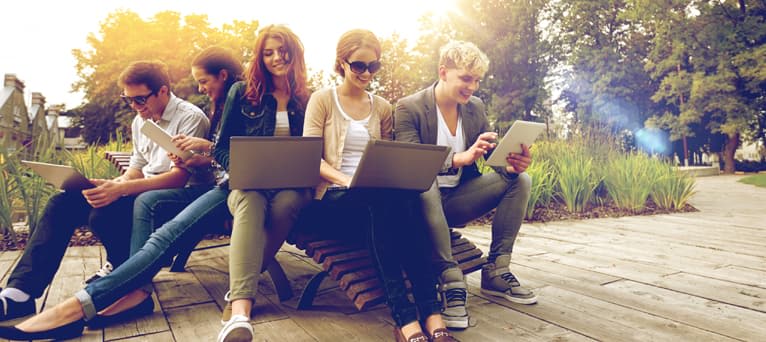 Search suggestions
Based on your current searches we recommend the following search filters.
Check out our other PhDs in Cambridge, United Kingdom
Check out our other PhDs in United Kingdom
Start a New search with our database of over 4,000 PhDs