Enhancing dietary intakes in team sport athletes for optimal health and performance (the EDIT study)
---
Dr Pamela Magee

,

Dr Emeir McSorley

,

Dr Andrea McNeilly
Monday, February 27, 2023
Competition Funded PhD Project (Students Worldwide)
---
About the Project
Nutrition plays a key role in athletic health and performance. Evidence suggests that team sport athletes, including rugby, football and Gaelic players, are not meeting their nutritional requirements, particularly in relation to energy, carbohydrate and key micronutrients e.g. vitamin D and iron and this may lead to impaired performance and recovery, increased risk of injury and detrimental effects on health. Inadequate dietary intakes may be due to a lack of sports nutrition knowledge; poor knowledge has been observed in team sport athletes albeit there is a lack of research in this area using validated assessment tools. Knowledge in relation to dietary supplements is particularly low. There is thus a clear need to educate players in order to improve their sports nutrition knowledge and ultimately have a better understanding of their nutritional requirements for optimal health and performance.
The aim of this PhD project is to investigate the dietary intake and nutritional knowledge of team sport athletes using validated methodologies. Dietary intakes will be compared to current dietary reference values and sports nutrition recommendations where relevant. An educational intervention will be conducted focusing on those areas where players demonstrate a lack of knowledge (and where dietary intakes are lacking) with a view to improving nutrition knowledge and subsequently enhancing dietary intake for optimal health and performance.
Please note: Applications for more than one PhD studentship are welcome, however if you apply for more than one PhD project within Biomedical Sciences, your first application on the system will be deemed your first-choice preference and further applications will be ordered based on the sequential time of submission. If you are successfully shortlisted, you will be interviewed only on your first-choice application and ranked accordingly. Those ranked highest will be offered a PhD studentship. In the situation where you are ranked highly and your first-choice project is already allocated to someone who was ranked higher than you, you may be offered your 2nd or 3rd choice project depending on the availability of this project.
---
References
Recommended reading:
1. Jenner, S.L., Buckley, G.L., Belski, R., Devlin, B.L. and Forsyth, A.K. (2019) Dietary intakes of professional and semi-professional team sport athletes do not meet sport nutrition recommendations—a systematic literature review. Nutrients, 11(5), 1160.
2. Renard, M., Kelly, D.T., Ni Cheilleachair, N. and O Cathain, C. (2021) How does the dietary intake of female field-based team sport athletes compare to dietary recommendations for health and performance? A systematic literature review. Nutrients 2021, 13, 1235. https://doi.org/10.3390/nu13041235
3. Steffl, M., Kinkorova, I., Kokstejn, J. and Petr, M. (2019) Macronutrient Intake in Soccer Players—A Meta-Analysis. Nutrients, 11(6), 1305.
4. Lundy, B., O'Connor, H., Pelly, F. and Caterson, I. (2006) Anthropometric characteristics and competition dietary intakes of professional rugby league players. Int J Sport Nutr Exerc Metab, 16(2), 199-213.
5. Traversa, C., Nyman, D.L.E. and Spriet, L.L. (2022) Dietary intake over a 7-day training and game period in female varsity rugby union players. Nutrients, 14, 2281 https://doi.org/10.3390/nu14112281
6. O Cathain, C., Fleming, J., Renard, M. and Kelly, D.T. (2020) Dietary intake of Gaelic football players during game preparation and recovery. Sports 8, 62 http://dx.doi.org/10.3390/sports8050062
7. McCrink, C.M., McSorley, E.M., Grant, K., McNeilly, A.M. and Magee, P.J. (2021) An investigation of dietary intake, nutrition knowledge and hydration status of Gaelic Football players. Eur J Nutr, 60(3), 1465-1473.
8. McGuire, A., Warrington, G. and Doyle, L. (2022) Energy availability and macronutrient intake in elite male Gaelic football players. Sci Med in Football, https://doi.org/10.1080/24733938.2022.2029551
9. Williams, C. and Rollo, I. (2015) Carbohydrate nutrition and team sport performance. Sports Med 45(S1):13-22.
10. Hills, S.P. and Russell, M. (2018). Carbohydrates for soccer: a focus on skilled actions and half-time practices. Nutrients 10, 22. doi:10.3390/nu10010022
11. Magee, P.J., Pourshahidi, L.K., Wallace, J.M.W., Cleary, J., Conway, J., Harney, E. and Madigan, S.M. (2013). Vitamin D status and supplementation in elite Irish athletes. Int J Sports Nutr Exerc Metab 23:441-448.
12. Todd, J., Madigan, S., Pourshahidi, K., McSorley, E., Laird, E., Healy, M. and Magee, P. (2016). Vitamin D status and supplementation practices in elite Irish athletes: an update from 2010/11. Nutrients 8(8),E485; doi:10.3390/nu8080485,
13. Todd, J., McSorley, E., Pourshahidi, L.K., Madigan, S., Laird, E., Healy, M., Magee, P. (2017). Vitamin D3 supplementation using an oral spray solution resolves deficiency but has no effect on VO2 max in Gaelic footballers: results from a randomised, double-blind, placebo-controlled trial. Eur J Nutr 56(4),1577-1587.
14. Harju, T., Gray, B., Mavroedi, A., Farooq, A. and Reilly J.J. (2022) Prevalence and novel risk factors for vitamin D insufficiency in elite athletes: systematic review and meta-analysis. Eur J Nutr 61:3857-3871.
15. O'Brien, L., Collins, K. and Amirabdollhian, F. (2021) Exploring sports nutrition knowledge in elite Gaelic footballers. Nutrients 13,1081 https://doi.org/10.3390/nu13041081
16. Hitendre, S., Jordan, R., Theodorakopoulos, C. and White, L. (2022) Dietary intakes, knowledge and perceptions of semi-professional rugby athletes in Scotland. J Int Soc Sports Nutr 19(1), 49-69.
17. Tam, R et al. (2019) Effectiveness of education interventions designed to improve nutrition knowledge in athletes: a systematic review. Sports Med 49:1769-1786.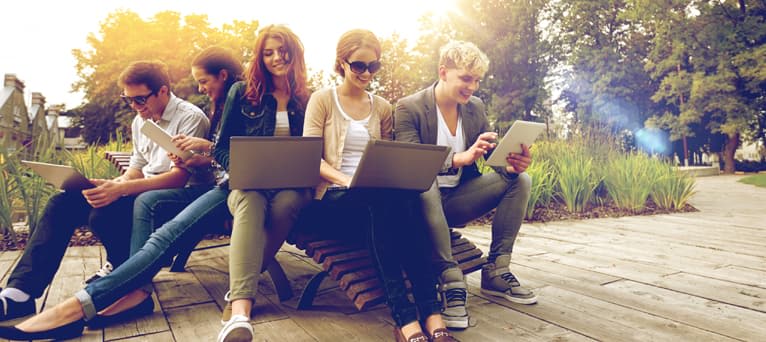 Search suggestions
Based on your current searches we recommend the following search filters.
Check out our other PhDs in Coleraine, United Kingdom
Check out our other PhDs in United Kingdom
Start a New search with our database of over 4,000 PhDs