Enhancing understanding of child / adolescent to parent violence and abuse within a public health framework
---
Prof Zara Quigg

,

Dr Michelle McManus

,

Ms Nadia Butler
No more applications being accepted
Funded PhD Project (UK Students Only)
---
About the Project
The Public Health Institute in the Faculty of Health at Liverpool John Moores University (https://www.ljmu.ac.uk/research/centres-and-institutes/public-health-institute), in collaboration with the Merseyside Violence Reduction Partnership (MVRP), is offering one 3-year Ph.D. studentship to undertake research to enhance understanding of child / adolescent to parent violence and abuse.
In recent years, there is increasing interest in understanding child/adolescent to parent violence and abuse (CAPVA) amongst policy makers, practitioners, and the wider community (1-3). CAPVA can involve any act of violence, abuse, coercion, or criminal damage in the home (or other environment) by a child/adolescent towards a parent, often following a continued pattern of multiple behaviours (1,2). Across the United Kingdom, whilst CAPVA is widely recognised by practitioners supporting families, there is a dearth of evidence on the nature, extent, and consequences of CAPVA, at both national and local level (2,3). Emerging evidence however suggests that it is a significant public health issue (1-3), with immense impacts on children/adolescents, parents, family members and the wider community (2). Critically, evidence suggests that a range of factors may increase the likelihood of CAPVA, requiring multi-agency responses for the whole family across the lifecourse (2). Understanding and responding to CAPVA is complicated however by the lack of a legal definition and thus a lack of local or national figures on CAPVA (1-3). The complex nature of CAPVA, including relationship challenges presented to parents (e.g., inversion of traditional family relationships [1]) and a reluctance to disclose their victimisation to services, and the potential for wider safeguarding issues within the family (e.g., child maltreatment), means that CAPVA can remain hidden (1,3). Even when disclosures are made, appropriate support is often not available. No one agency has responsibility for CAPVA, and the complexity of CAPVA means that responses should be considerate of the needs of the whole family, which will require varying responses from multiple services (2). A recent review of responses to CAPVA across one UK area demonstrated inconsistent responses and service provision and highlighted the complexities of supporting families experiencing CAPVA across services with varying mandates (2).
Project aims
There is an urgent need to further understanding of CAPVA to inform prevention approaches at local, national and international level. Focusing on one region in the UK (Merseyside), this PhD Programme will use a public health approach to enhance understanding of CAPVA and inform policy and practice responses. The key aims of the research will be to:
·        Review and summarise the evidence base for CAPVA, identifying gaps in understanding and areas for further research.
·        Examine the policy and practice context for identifying, preventing and responding to CAPVA.
·        Identify the nature, extent and risk (and protective) factors for CAPVA, through interrogation of secondary data sources.
·        Explore children, adolescents, parents, practitioner, and community members perspectives on CAPVA, including underlying nature, causes (and protective factors), impacts and approaches to prevention and responses.
 This PhD programme will develop an in-depth understanding of CAPVA within a public health framework. Focusing on Merseyside will ensure the research is relevant to the specific needs and priorities of the Merseyside population, and results in actionable outcomes, reduces duplication, and maximises efficiencies in local prevention activity.
 Proposed methodologies
The PhD work programme will consider a public health approach and will use mixed methods to address the research aims. Methodologies may include:
·        Systematic literature review.
·        Review of local and national policy and practice.
·        Analyses of secondary data sources (e.g., police, health and social care data).
·        Qualitative interviews / engagement with professionals.
·        Qualitative interviews / engagement with adolescents and parents who have previously experienced CAPVA (and are no longer experiencing it).
·        Quantitative survey across community members.
Expected deliverables, community engagement and impact
The successful candidate (and supervisory team) will liaise regularly with the MVRP to ensure that the PhD programme complements and adds value to local, national, and international policy and practice with regards to preventing CAPVA. In addition to the PhD Thesis, the candidate will produce regular publicly available outputs (reports / slide desks / infographics / presentations) throughout the duration of the PhD work programme, reporting findings to the MVRP as soon as available to inform policy and practice. They will also support the development and delivery of local events on CAPVA, including facilitating multi-agency workshops (with a workshop anticipated to take place early 2022, and yearly thereafter). The supervisory team will work with the student to co-author high quality journal articles (contributing to REF 2027), and to present at conferences and Webinars to enable wider dissemination of research findings across the UK and internationally.
Skills required
We are seeking a highly motivated student, who also has personal skills that are conducive to accessing and conducting research with young people and adults exposed to CAPVA (with the support of the supervisory team), and experience or understanding of secondary data sources that may assist in answering the research questions. 
Applicants must hold a first or upper-second class undergraduate, or a Master's, degree in public health, criminal justice or a related discipline. The successful applicant should have a good understanding of quantitative and qualitative methods, and experience of/interest in conducting research in violence prevention. An excellent standard of verbal and written English is essential as the successful student will be expected to publish from their PhD studies, contribute to relevant publications from the supervisory team as a co-author, and work towards presenting their findings in relevant fora.
To apply, please submit by email your CV and a cover letter (of no more than four pages) demonstrating:
• Your knowledge, interests and skills relating to this opportunity (in no more than 700 words). 
• Your ideas on a proposed methodology for the PhD, including ethics, data sharing and safeguarding considerations (in no more than 700 words).  
Please submit directly to Zara Quigg via email: [Email Address Removed]
The closing date for applications is Wednesday 17th August 2022
We are expecting to hold interviews online via teams on 8th September.
Studentship to commence before 1st November 2022.
---
Funding Notes
Because of funding criteria, we are only accepting UK applicants. The studentship includes a tax-free stipend of £15880 p.a. and the tuition fees for UK students. An additional £1,500 will be available for research costs. The student will initially formally register for the award within 3 months of enrolment and will be expected to confer to PhD within 12 months (subject to satisfactory progress and approval of the conferment report).
For an informal discussion contact Zara Quigg ([Email Address Removed]) or Nadia Butler ([Email Address Removed]).
For information on the Merseyside Violence Reduction Partnership visit: https://www.merseysidevrp.com/
---
References
Supervision
Dr Zara Quigg is the Director of studies (https://www.ljmu.ac.uk/about-us/staff-profiles/faculty-of-health/public-health-institute/zara-quigg) and the project will be co-supervised by Dr Michelle McManus (https://www.ljmu.ac.uk/about-us/staff-profiles/faculty-of-arts-professional-and-social-studies/school-of-justice-studies/michelle-mcmanus) and Nadia Butler (https://www.ljmu.ac.uk/about-us/staff-profiles/faculty-of-health/public-health-institute/nadia-butler).
References
1. Miles M, Condry R (2015). Responding to adolescent to parent violence: challenges for policy and practice. Brit. J. Criminol, 55, 1076–1095
2. Brennan I et al (2022). Comprehensive needs assessment of Child/Adolescent to Parent Violence and Abuse in London. London; London's Violence Reduction Unit.
3. McManus M et al (2017). Exploring Child-to-Parent Domestic Abuse: Offender Characteristics and DASH Individual Risk Factors Associated with Recidivism. Journal of Forensic Psychology, 2(3).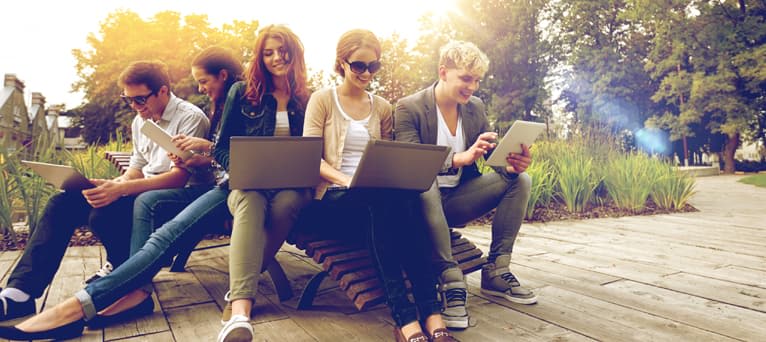 Search suggestions
Based on your current searches we recommend the following search filters.
Check out our other PhDs in Liverpool, United Kingdom
Check out our other PhDs in United Kingdom
Start a New search with our database of over 4,000 PhDs