Environmental Effects on Inbreeding Depression (Distance Learning Project)
---
Dr N Pilakouta

,

Dr Greta Bocedi
Applications accepted all year round
Self-Funded PhD Students Only
---
About the Project
Background
Inbreeding is an important issue in evolutionary biology and ecology because of its profound implications for genetic variation and the evolution of mating systems and reproductive strategies. Inbreeding results from matings between relatives and can cause a reduction in offspring fitness because the higher degree of homozygosity associated with inbreeding increases the risk that deleterious recessive alleles are expressed. Evidence for such fitness costs of inbreeding, known as inbreeding depression, has been documented in a wide range of taxa, including mammals, birds, insects, and plants.
However, there is substantial variation in the severity of inbreeding depression among species as well as among and within populations of a species [1]. This variation may be partly driven by differences in the physical or social environment, which can have a major effect on the severity of inbreeding depression [2,3]. For example, environmental stresses, such as harsh weather, parasitism, and competition, tend to exacerbate inbreeding depression [1,4].
Given the unprecedented rate of human-induced environmental changes around the world, it is important to understand how changes in environmental conditions might influence the expression and evolution of inbreeding depression. This project will examine the effects of both abiotic environmental components (e.g. temperature) and biotic environmental components (e.g. intraspecific competition) on inbreeding depression.
Methods
This PhD project will be computer-based and will combine meta-analytic and theoretical modelling approaches:
- Meta-analysis is a powerful and rigorous research synthesis tool that can provide a more comprehensive picture than can be attained from individual studies. The PhD student will synthesise information from primary literature on plants and animals to understand the effects of environmental factors on the expression and evolution of inbreeding depression. The student will also be able to assess whether abiotic and biotic factors are equally important in driving variation in inbreeding depression; this is a controversial issue and is still under debate [5].
- Theoretical modelling will allow the investigation of interactive ecological and social drivers of the expression and evolution of inbreeding depression. The student will build genetically-explicit models (mainly individual-based models, e.g. [6]) that will integrate genetic processes, ecology, and behaviour (e.g. social behaviour) to generate testable predictions on (i) the relative role of these factors in shaping inbreeding depression and (ii) the ecological and evolutionary consequences for populations under both static and dynamic environments (e.g. climate change).
This project can be conducted as Distance Learning, allowing the student to undertake the project away from the University of Aberdeen. This can be done for part of the project or its entire duration. Students will be in regular contact with their supervisory team by Virtual Conference and will be encouraged to visit Aberdeen if feasible.
Enquiries for further information on the project particulars are encouraged, please contact Dr Natalie Pilakouta for more information - [Email Address Removed]
---
Funding Notes
This PhD project is only open to sponsored students and those who have their own funding. Supervisors will not be able to respond to requests to source funding.
To submit an application please visit https://www.abdn.ac.uk/pgap/login.php
-Apply for 'PhD in Environmental Biology'
-State the name of the lead supervisor on your application
-State the name of the project
Please note that we will not proceed with applications that have not stated their intended funding source. Applicants will be expected to have suitable computing equipment to enable them to work from home at a distance to undertake this project.
---
References
[1] Fox, C. W., and D. H. Reed. 2010. Inbreeding depression increases with environmental stress: an experimental study and meta-analysis. Evolution 65:246–258.
[2] Pilakouta, N., Jamieson, S., Moorad, J. A. and P. T. Smiseth. 2015. Parental care buffers against inbreeding depression in burying beetles. Proceedings of the National Academy of Sciences 112:8031-8035.
[3] Pilakouta, N. and P. T. Smiseth. 2016. Maternal effects alter the severity of inbreeding depression in the offspring. Proceedings of the Royal Society B: Biological Sciences, 283:20161023.
[4] Reed, D. H., Fox, C. W., Enders, L. S., and T. N. Kristensen. 2012. Inbreeding-stress interactions: evolutionary and conservation consequences. Annals of the New York Academy of Sciences 1256:33-48.
[5] Yun, L., and A.F. Agrawal. 2014. Variation in the strength of inbreeding depression across environments: effects of stress and density dependence. Evolution 68:3599-3606.
[6] Spigler, R., Theodorou, K. and S. Chang. 2017. Inbreeding depression and drift load in small populations at demographic disequilibrium. Evolution 71:81-94.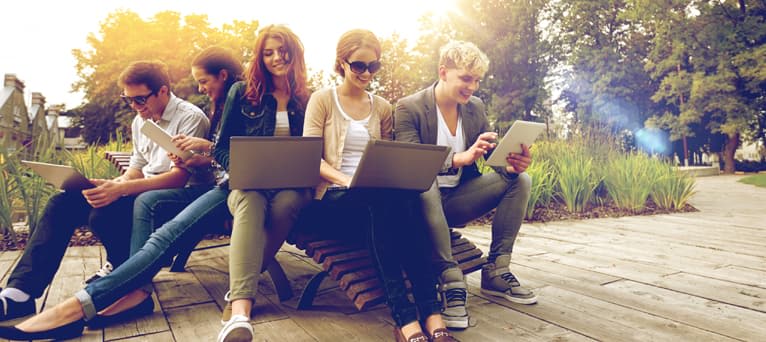 Search suggestions
Based on your current searches we recommend the following search filters.
Check out our other PhDs in Aberdeen, United Kingdom
Check out our other PhDs in United Kingdom
Start a New search with our database of over 4,000 PhDs