Evidencing Value in Theatre for Young Audiences
---
Prof Thomas Maguire

,

Dr Jennifer Goddard
Monday, February 27, 2023
Competition Funded PhD Project (Students Worldwide)
---
About the Project
This project draws on the existing track record and international standing of the PI (Maguire) in the field of Theatre for Young Audiences (TYA). The project will be able to draw on existing relationships with TYA producing companies, organisations and networks locally, nationally and internationally. There is therefore significant scope for developing research findings and impact in relation to practice and policy within this sphere.
The host research unit (UoA33: Music, Drama, Performing Arts and Film/Screen Studies) supports a growing community of c.20 PhDs and a current total of 17 academic staff working across both discipline-based and interdisciplinary themes. The present project relates to the unit's interdisciplinary themes of Arts Practices and Practice-as-Research and Creative Industries and Technologies (including screen industries and creative/emerging technologies, arts and cultural heritage sectors in economic contexts). This project will also build on the unit's strategic priorities following REF2021 of (a) Developing knowledge around practice within research and its relationship with other research methods, and (b) providing an interface for research between the UK, Ireland, Europe and the wider world, exploiting our unique geographical position and cultural context, and connecting academic research with cultural, community and economic impact.
Theatre for Young Audiences (TYA) is an international field of practice focused broadly on the making of performances for children. It shares concerns and some practices with other areas including drama-in-education and theatre-in-education as well as youth theatre and applied theatre, for example. These other areas are broadly instrumental in intent and their value can be demonstrated in evaluating how well they have met such instrumental goals, by measuring improvements in knowledge, skills or aspects of personal development. By contrast, while the importance of engaging children in performances made specifically for them is often asserted, there are significant gaps in the evidence currently available for understanding and evaluating this importance and the value of TYA.
Led by one of the leading researchers in the field, this 3-year project will engage with existing external partnerships (both local and international) to:
a) generate evidence to develop, test and refine frameworks for understanding the value of TYA; and,
b) close the gaps in the evidence for this value.
It will be aligned with a current set of work being conducted by ASSITEJ International through funding from Creative Europe.
Applicants are invited to define the specific focus and scope in their proposal responding to this call. It is envisaged that within an overall mixed methods design, a case study approach (however developed) would provide for analytical depth while allowing for generalisable findings, though this may be revised in dialogue between the supervisor and the successful applicant.
---
References
Finneran, M., Anderson, M. (eds) (2019) Education and Theatres. Landscapes: the Arts, Aesthetics, and Education, vol 27. Springer, Cham. https://doi.org/10.1007/978-3-030-22223-9_13.
Gallagher, K. and D. Booth eds. (2003) How Theatre Educates. Convergences and Counterpoints with Artists, Scholars, and Advocates. Toronto: UTP.
Gattenhof, S. & Radvan, M. (2009). 'In the mouth of the imagination: positioning children as co-researchers and co-artists to create a professional children's theatre production.' Research in Drama Education: The Journal of Applied Theatre and Performance, 14(2): 211-224, DOI: 10.1080/13569780902868812
Greene, J. P., et al (2018). 'The Play's the Thing: Experimentally Examining the Social and Cognitive Effects of School Field Trips to Live Theater Performances.' Educational Researcher, 47(4): 246–254. https://doi.org/10.3102/0013189X18761034
Greene, J.P., et al (2015). 'Learning from Live Theater: Students realize gains in knowledge, tolerance, and more.' Education Next, 15(1), 54-61 [online]. Available: https://www.educationnext.org/learning-live-theater/. (Accessed: 10 August 2022).
Juncker, B. (2016) 'Keynote: Being transformed – presence and participation.' BUKS - Tidsskrift for Børne- & Ungdomskultur, 33(61), p. 17. Available: https://tidsskrift.dk/buks/article/view/23383. (Accessed: 10 August 2022).
Kirkham, N. (2019) The Benefits of Attending Live Performance for Children and Adolescents. ACN [online}. Available: https://static.entstix.com/sites/default/files/YoungerPopulationsTheatre-ACN.pdf. (Accessed: 10 August 2022).
McCarthy, K.F. et al., (2004). Gifts of the Muse: Reframing the Debate About the Benefits of the Arts. Santa Monica, CA: Rand Corporation.
Miles, E. (2018) 'Bus journeys, sandwiches and play: young children and the theatre event.' Research in Drama Education: The Journal of Applied Theatre and Performance 23(1): 20–39. https://doi.org/10.1080/13569783.2017.1396889
Miles, E. & Nicholson, H. (2019). 'Theatres as Sites of Learning: Theatre for Early Years Audiences.' In: Finneran, M., Anderson, M. (eds) Education and Theatres. Landscapes: the Arts, Aesthetics, and Education, vol 27. Springer, Cham. https://doi.org/10.1007/978-3-030-22223-9_18
Moore, P. (2016) 'Big Data and structural organisation in major arts bodies: an evolving ethnographic method.' Cultural Trends, 25(2): 104-115, DOI:10.1080/09548963.2016.1170945
Rathje, S., L. Hackel, & Zaki, J. (2021) "Attending Live Theatre Improves Empathy, Changes Attitudes, and Leads to pro-Social Behavior." Journal of Experimental Social Psychology 95: Article 104138. DOI: https://doi.org/10.1016/j.jesp.2021.104138.
Reason, M. (2010) The Young Audience: Exploring and Enhancing Children's Experiences of Theatre. Stoke on Trent: Trentham Books.
Saldaña, J. (1996) "Significant Differences' in Child Audience Response: Assertions from the ASU Longitudinal Study." Youth Theatre Journal 10 (1996): 67-83.
Schiller, W. (2006). Children's responses to live performance: A longitudinal study (2003-2005) (Report). Adelaide, Australia: de Lissa Research Institute of Early Childhood and Family Studies.
Schonmann, S. 2006. Theatre as a Medium for Children and Young People: Images and Observations. New York: Springer
Sedgman, K. (2019) 'On Rigour in Theatre Audience Research.' Contemporary Theatre Review, 29(4): 462-479, DOI: 10.1080/10486801.2019.1657424.
Shmidt Chapman, J. and Halpern, E. (2019) Envisioning the Future of Theatre for Young Audiences. A report from the National Endowment for the Arts in collaboration with Theatre for Young Audiences/USA. [online]. Available: https://www.arts.gov/sites/default/files/Envisioning%20the%20Future%20of%20TYA.pdf. (Accessed: 10 August 2022).
Weddell, C. 2003. 'The child audience.' In S. Wright (ed.) Children, meaning-making and the arts. Frenchs Forest, Australia: Pearson, pp. 135-59.
Zeder, S. (2015) 'Theatre and Youth: It's All in the Prepositions: A Keynote Reflection.' Theatre Symposium 23: 7-19. DOI: doi:10.1353/tsy.2015.0010.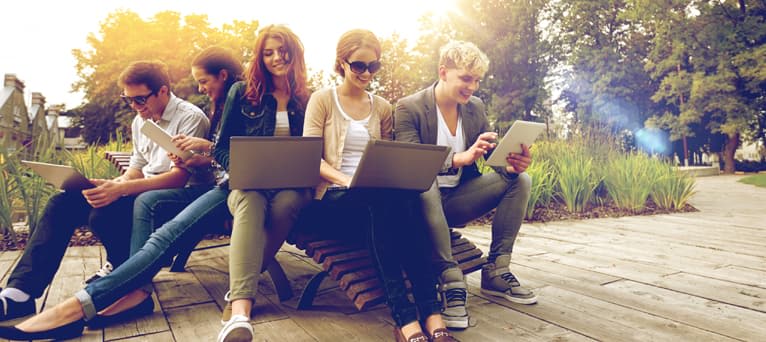 Search suggestions
Based on your current searches we recommend the following search filters.
Check out our other PhDs in Londonderry, United Kingdom
Check out our other PhDs in United Kingdom
Start a New search with our database of over 4,000 PhDs