Evolution of New Olfactory Perception
---
Dr Roman Arguello
Wednesday, January 31, 2024
Funded PhD Project (European/UK Students Only)
---
About the Project
Supervisors: Dr Roman Arguello
Funding: QMUL Principal's Studentship
Deadline: 31st January 2024
Expected Start Date: Sept 2024
Research environment
The School of Biological and Behavioural Sciences at Queen Mary is one of the UK's elite research centres, according to the 2021 Research Excellence Framework (REF). We offer a multi-disciplinary research environment and have approximately 180 PhD students working on projects in the biological and psychological sciences. Our students have access to a variety of research facilities supported by experienced staff, as well as a range of student support services.
The EvoNeuro lab focuses on understanding the genetic and cellular bases of sensory evolution:
What are the rapid changes that underlie the expansion (or reduction) in a species' ability to smell or taste?
How does a species evolve different temperature preferences?
Our approach is interdisciplinary and we combine wet lab and dry lab approaches to bridge evolutionary genomics with neurogenetics. The model organisms that we study are Drosophila species that come from diverse ecologies from around the globe.
Training and development
Our PhD students become part of Queen Mary's Doctoral College which provides training and development opportunities, advice on funding, and financial support for research. Our students also have access to a Researcher Development Programme designed to help recognise and develop key skills and attributes needed to effectively manage research, and to prepare and plan for the next stages of their career.
Through the development of your PhD project, you will be trained in state-of-the-art comparative genomics approaches, expression analyses (e.g., single-cell transcriptomics, single molecule FISH), molecular biology techniques (e.g., cloning), and physiology (e.g., extracellular recording from sensory neurons). You will also develop expertise in computational and statistical analyses. Our lab strives to foster effective communication and presentation skills and you will be encouraged to develop international collaborations and networking, including attendance to national and/or international meetings.
Project description
The focus for this position will be on olfactory evolution: How does a species' evolve new capacities for sensing its odor environment? We have identified species of Drosophila that have rapidly experienced large-scale expansions of their olfactory receptors. We hypothesize that a set of these new receptors have evolved novel functions and may have also contributed to the evolution of new neuron populations. This project will test these hypotheses using a combination of approaches that include:
Computation studies into the molecular evolution of receptor genes/proteins
Reconstruction of the history of the Odorant receptors duplication events
Relate Odorant receptors duplication events to changes in expression patterns using single-cell, bulk transcriptomics, and spatial expression techniques
Functionally characterize Odorant receptors evolution using in vivo neuronal recordings
Due to the cross-disciplinary nature of the research, there is a range of opportunities for contributing to the project depending on particular interests and strengths (i.e. comparative genomics, neurobiology, generation of transgenic tools for new species). Throughout the project you will be encouraged to develop your own ideas and hypotheses.
Funding
The studentship is funded by Queen Mary and will cover Home tuition fees, and provide an annual tax-free maintenance allowance for 3 years at the UKRI rate (£20,622 in 2023/24).
Eligibility and applying
Applications are invited from outstanding candidates with or expecting to receive a first or upper-second class honours degree in an area relevant to the project (e.g., evolutionary biology, molecular biology, developmental biology, genetics, neurobiology). A masters degree is desirable, but not essential.
For interdisciplinary project such as this, candidates are not expected to have a background in all disciplines involved. The most important qualification is motivation and enthusiasm for the project. However, preference will be given to those that can demonstrate:
Strong background in evolutionary genetics OR Strong background in neurobiology
Experience in bioinformatic analyses
The ability to work collaboratively in a dynamic and diverse research environment
Applicants from outside of the UK are required to provide evidence of their English Language ability. Please see our English Language requirements page for details: https://www.qmul.ac.uk/international-students/englishlanguagerequirements/postgraduateresearch/
Informal enquiries about the project can be sent to Roman Arguello at r.arguello@qmul.ac.uk
Formal applications must be submitted through our online form by 31st January 2024 for consideration, including a CV, personal statement and qualifications.
The School of Biological and Behavioural Sciences is committed to promoting diversity in science; we have been awarded an Athena Swan Silver Award. We positively welcome applications from underrepresented groups.
http://hr.qmul.ac.uk/equality/
https://www.qmul.ac.uk/sbcs/about-us/athenaswan/
Biological Sciences (4)
---
References
Copy number changes in co-expressed odorant receptor genes enable selection for sensory differences in drosophilid species. Auer, T.O., Álvarez-Ocaña, R., Cruchet, S. et al. Nat Ecol Evol 6, 1343–1353 (2022). https://doi.org/10.1038/s41559-022-01830-y
Evolution of chemosensory tissues and cells across ecologically diverse Drosophilids. Gwénaëlle Bontonou, Bastien Saint-Leandre, Tane Kafle, Tess Baticle, Afrah Hassan, Juan Antonio Sánchez-Alcañiz, Roman J. Arguello bioRxiv 2023.04.14.536691; doi: https://doi.org/10.1101/2023.04.14.536691
Extensive local adaptation within the chemosensory system following Drosophila melanogaster's global expansion. Arguello, J., Cardoso-Moreira, M., Grenier, J. et al. Nat Commun 7, ncomms11855 (2016). https://doi.org/10.1038/ncomms11855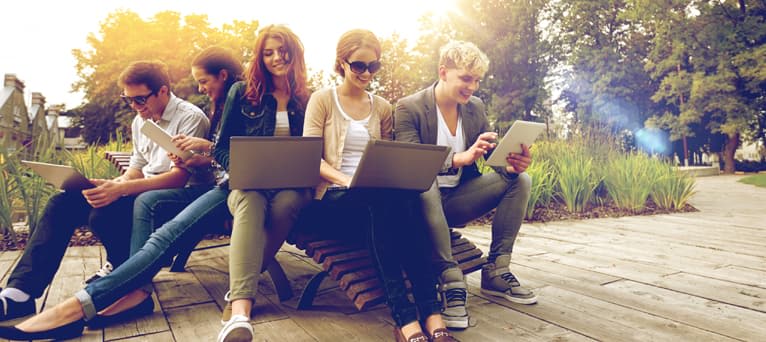 Search suggestions
Based on your current searches we recommend the following search filters.
Check out our other PhDs in London, United Kingdom
Check out our other PhDs in United Kingdom
Start a New search with our database of over 4,000 PhDs