Exploring the potential of hydrogen usage as primary fuel in advanced compression ignition engines
---
Dr S Tingas
No more applications being accepted
Self-Funded PhD Students Only
---
About the Project
Much as the transportation sector contributes substantially to the continuously rising anthropogenic CO2 emissions, it is noted that the inherent engineering advantages of the internal combustion engine (ICE) are not really attached to fossil fuels. In particular, their relative simplicity in terms of manufacturing and materials, the capability to essentially control efficiency by something as simple as the compression ratio and, not least, the substantial accumulated industrial experience in terms of the related powertrains could all be maintained and combined with the environmental advantages of carbonless energy conversion, and in particular with hydrogen.
Hydrogen technology has been developing many years now and there have been significant advances which mostly relate to fuel cells. Fuel cells bear indeed significant advantages compared to other similar technologies, but they have always been a particularly expensive solution. As a result, ICE remains currently the most economically viable solution and currently the only future option for Heavy Goods Vehicles (HGVs) and ships, since their electrification does not seem realisitc currently. Therefore, there has been an extensive research on the employment of hydrogen in ICE, mainly focusing on spark ignition (SI) systems or as an additive in compression ignition (CI) engines. The first option bears many drawbacks, such as small efficiency and increased tendency to pre-ignition naming just few of them. On the other hand,
the usage of hydrogen in diesel blends in CI engines looks more promising, yet it is not a sustainable solution since the dependence on fossil fuels still remains.
An alternative solution that is barely explored, is the usage of hydrogen as the single fuel in CI engines. The reason for that relates to one of hydrogen's unique features: its high autoignition temperature, which means that at low temperatures, it does not ignite.
Homogenous charge compression ignition (HCCI) and Reactivity-Controlled Compressions ignition (RCCI) are both modern technologies used in IC engines with the benefit of achieving gasoline engine-like emissions with diesel engine-like efficiency. All the existing approaches so
far using hydrogen in CI/HCCI/RCCI modes have included either a mechanism for the preheating of the air or another means of providing the necessary heat to hydrogen to achieve ignition, which in any case, not only increases the complexity of the system, but it also creates a high risk of increased production of NOx emissions and more importantly it usually leads to reduced performance. The alternative solution proposed in the current work is the employment of a proper non-carbon based additive (such as ozone or hydrogen peroxide), which can accelerate ignition sufficiently when blended with hydrogen, thus enabling a clean and sustainable technology for compression ignition engines.
The aim of the current project will be to explore the benefits of using hydrogen/hydrogen peroxide or ozone fuel blends in CI/HCCI/RCCI modes, identify the challenges and weaknesses and assess its viability as a realistic solution for the decarbonisation of current diesel type engines.
Academic qualifications
A first degree (at least a 2.1) ideally in Mechanical Engineering or closely related discipline with a good fundamental knowledge of computational fluid dynamics, thermodynamics and applied mathematics.
English language requirement
IELTS score must be at least 6.5 (with not less than 6.0 in each of the four components). Other, equivalent qualifications will be accepted. Full details of the University's policy are available online.
Essential attributes: · Experience of fundamental research skills. · Competent in working on engineering software like ANSYS, Converge etc · Knowledge of fundamental principles of internal combustion engines · Good written and oral communication skills · Strong motivation, with evidence of independent research skills relevant to the project · Good time management Desirable attributes: Knowledge of fundamental principles of combustion. Experience in using non-commercial engineering software. Experience in programming (Fortran, C++,Matlab). Experience of undertaking independent research. A completed (or near completion) MSc in a relevant subject area.
---
Funding Notes
Self funded
---
References
Kosmadakis, G. M., & Rakopoulos, C. D. (2014). Computational fluid dynamics investigation of alternative nitric oxide emission mechanisms in a hydrogen-fueled spark-ignition engine. International journal of hydrogen energy, 39(22), 11774-11791. Thring, R. H. (1989). Homogeneous-charge compression-ignition (HCCI) engines (No. 892068). SAE Technical paper. Kokjohn, S. L., Hanson, R. M., Splitter, D. A., & Reitz, R. D. (2011). Fuel reactivity controlled compression ignition (RCCI): a pathway to controlled high-efficiency clean combustion. International Journal of Engine Research, 12(3), 209-226. Dimitriou, P., & Tsujimura, T. (2017). A review of hydrogen as a compression ignition engine fuel. International Journal of Hydrogen Energy, 42(38), 24470-24486. Acar, C., & Dincer, I. (2020). The potential role of hydrogen as a sustainable transportation fuel to combat global warming. International Journal of Hydrogen Energy, 45(5), 3396-3406. Verhelst, S. (2014). Recent progress in the use of hydrogen as a fuel for internal combustion engines. international journal of hydrogen energy, 39(2), 1071-1085. Boretti, A. (2020). Hydrogen internal combustion engines to 2030. International Journal of Hydrogen Energy, 45(43), 23692-23703.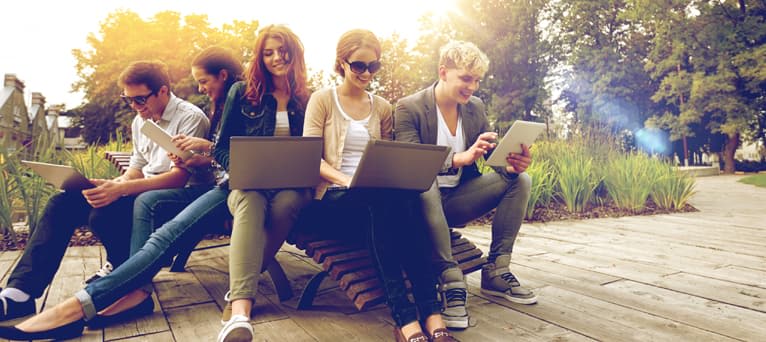 Search suggestions
Based on your current searches we recommend the following search filters.
Check out our other PhDs in Edinburgh, United Kingdom
Check out our other PhDs in United Kingdom
Start a New search with our database of over 4,000 PhDs