Exploring the role of MYBL2 in Replication stress
---
Dr P Garcia

,

Dr A Gambus
No more applications being accepted
Competition Funded PhD Project (Students Worldwide)
---
About the Project
Every time a cell divides, the genome must be faithfully duplicated and segregated to provide a copy for each daughter cells. The complexity of DNA processing in combination with the persistent exposure to genotoxic stimuli means that the fidelity of the genetic code is constantly under threat. Despite this, the genome is remarkably stable between generations owing to various protective strategies which cells have evolved to prevent unfavourable levels of genetic changes. The maintenance of genome integrity is particularly important in stem cells (adult and embryonic), as they are undifferentiated cells which through divisions and gained of commitment will give rise to the different cells of the organ from which they derived. Increase genome instability is detrimental to the health of the host organism and forms the basis for the initiation and progression of cancer.
Our overall aim is to understand how stem cells and somatic cells maintain genome stability, what mechanisms are common to both, and which ones are different between them.
Previous work from my laboratory, revealed that MYBL2 protein is important for genome stability maintenance, having roles in cell cycle progression and DNA damage/repair. This has been shown in both adult stem cells and embryonic (pluripotent) stem cells (ESCs). Additionally, my laboratory also demonstrated in ESCs that MYBL2 ablation increases replication stress due to uncontrolled new origin firing (Blakemore et al, EMBO Reports 2021).
Based on these findings, our working hypothesis is that deregulation of MYBL2 levels by either downregulation or amplification promotes replication stress, which increases genome instability and neoplastic transformation. Still, our ESCs work, MYBL2 could be performing additional roles as a protein during replication which is not solely controlling the transcription of cell cycle genes.
To investigate additional roles of MYBL2 in pluripotent stem cells, we will make use of a cell free system (Xenopus laevis egg extract (Gillespie et al, Methods, 2012).
The aim of the proposed project is to investigate the potential direct function of MYBL2 during DNA replication and DNA damage response using this cell-free system that recapitulates a whole round of DNA replication in vitro and thus is invaluable for biochemical studies of eukaryotic DNA replication/damage. As there is no transcription during DNA replication in this system it will allow us to study only the direct role of MYBL2 in DNA replication in a transcription-independent setting. The findings obtained through this system will be then corroborated in mouse and human pluripotent stem cells (ESCs and induced-pluripotent stem cells (iPSC)). These studies are important to determine the different behaviour between somatic and pluripotent stem cells and will important implications for understand diseases associated with genome instability in the stem cell population.
---
Funding Notes
BBSRC-funded MIBTP(Midlands Integrative Biosciences Training Partnership) PhD position
To apply please visit:
https://www.birmingham.ac.uk/research/activity/mibtp/index.aspx
https://warwick.ac.uk/fac/cross_fac/mibtp/pgstudy/phd_opportunities/stemcells2023/
---
References
* Blakemore, D., Vilaplana-Lopera, N., Almaghrabi, R.,…. and García, P*. (2021) ATM and MYBL2 regulates replication initiation and prevents replication stress in pluripotent stem cells. EMBO REPORTS DOI:10.1101/2020.06.04.131276.
* Ward, C., Volpe, G., … and García, P*. (2018) Fine-tuning Mybl2 is required for proper mesenchymal-to-epithelial transition during somatic reprogramming. Cell Reports 24 (6): 1496-1511. DOI:10.1016/j.celrep.2018.07.026.
* Bayley, R., Blakemore, D. ….and García, P*. (2018) MYBL2 supports DNA double strand break repair in Haematopoietic Stem Cells. Cancer Research DOI: 10.1158/0008-5472.CAN-18-0273.
* Scaramuzza S, Muste Sadurni M, Poovathumkadavil D,… and Gambus A. Ubiquitin ligase TRAIP plays an essential role during the S-phase of unperturbed cell cycle in the resolution of DNA replication-transcriptionconflicts. bioRxiv 2022.03.23.485338; doi: https://doi.org/10.1101/2022.03.23.485338 Under revision in Nature Comms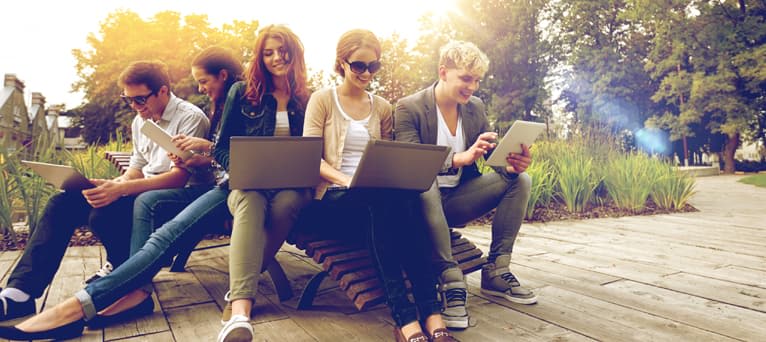 Search suggestions
Based on your current searches we recommend the following search filters.
Check out our other PhDs in Birmingham, United Kingdom
Check out our other PhDs in United Kingdom
Start a New search with our database of over 4,000 PhDs