Expression and specificities of bacterial efflux systems
---
Prof P J F Henderson
No more applications being accepted
Funded PhD Project (European/UK Students Only)
---
About the Project
The grand challenge
One of the big, global challenges is the sustained manufacture of important products whilst reducing reliance on fossil fuels. Alternative strategies use biological catalysts, i.e. use micro-organisms that are capable of making key chemicals from sugars. Development of cost-competitive bioprocesses for production of such commodity chemicals presents a significant challenge to the chemicals industry.
The overall aim
Monomeric compounds derived from petrochemicals can be polymerised in a variety of ways to form diverse materials of high economic importance and commercial value. The overall aim is to produce monomers in microrganisms from waste carbohydrates instead of from petrochemicals, implement their secretion from the cells and separate them from the medium for introduction into the polymerisation processes. Our team of leading scientists from both Industry (Lucite International) and Universiies (Leeds and Nottingham) will enable us to develop an innovative and economically viable, fossil-fuel independent, route for manufacturing.
The objective of the work in Leeds
We will identify, characterise, and clone membrane transport proteins from any organism that will effect efflux of specific monomers from intact cells. The selected gene(s) will then be cloned into commercially tractable host strains of Escherichia coli or Corynebacterium glutamicum into which the engineered enzymes for catabolism of carbohydrate to monomers have already been introduced. The research is carried out in the Astbury Centre for Structural Molecular Biology and the School of BioMedical Sciences.
Background
One of Prof Henderson's longstanding research interests is the characterisation of microbial membrane transport proteins responsible for the efflux of antibiotics, and their consequent involvement in resistance of pathogens to a wide range of antisepics and antimicrobials. The results have been widely disseminated in research papers (1, 3, 5, 6) and invited reviews (2, 4, 7) listed below.
Application procedure
Applicants should be from UK/EU and have a good first degree in Biotechnology, Biochemistry, Microbiology or Chemistry. Some experience of recombinant DNA technology would be advantageous.

Send CV with enquiries to [Email Address Removed] and/or apply through the University web site: https://studentservices.leeds.ac.uk/pls/banprod/bwskalog_uol.P_DispLoginNon

General information on PhD degrees at Leeds can be found at:
http://www.fbs.leeds.ac.uk/postgraduate/researchdegree.php


---
Funding Notes
Funding is from Lucite International and the Faculty of Biological Sciences, University of Leeds, and will cover fees at UK/EU level and a stipend of £13,000 per year.
---
References
1. Kroeger, Hassan, Vörös, Simm, Saidijam, Bettaney, Bechtold, Paulsen, Henderson, and Kolstø (2015). "Bacillus cereus efflux protein BC3310 - a multidrug transporter of the unknown major facilitator family, UMF-2." Article 1063. Frontiers Microbiol. 6, 1-12.
2. Hassan, Elbourne, Li, Gamage, Liu, Jackson, Sharples, Kolsto, Henderson and Paulsen, (2015) "An ace up their sleeve: a transcriptomic approach exposes the AceI efflux protein of Acinetobacter baumannii and reveals the drug efflux potential hidden in many microbial pathogen". Article 333 in "Bad bugs in the XXIst century: resistance mediated by multi-drug efflux pumps in Gram-negative bacteria". Frontiers Microbiol. 6, 1-5.
3. Hassan, Liu, Henderson, and Paulsen (2015) "Homologs of the Acinetobacter baumannii AceI transporter - a new family of bacterial multidrug efflux systems". mBio 6 e01982-14, 1-5.
4. Jackson, Patching, Hassan, Paulsen, Hussain, Siligardi, and Henderson, (2014) "Tackling bacterial resistance to antiseptics". Diamond Light Source Annual Review, 32-33.
5. Hassan, Jackson, Penesyan, Patching, Tetu, Eijkelkamp, Brown, Henderson and Paulsen, (2013) "Transcriptomic and biochemical analyses identify a novel family of chlorhexidine efflux proteins". Proc Natl. Acad. Sci. USA. 110 (50), 20254-20259.
6. Simm, Vörös, Ekman, Sødring, Nes, Kroeger, Saidijam, Bettaney, Henderson, Salkinoja-Salonen, Kolstø, (2012) "BC4707 is a MFS Multidrug Resistance Transport Protein from Bacillus cereus implicated in fluoroquinolone tolerance". PLoS ONE 7, e36720.
7. Saidijam, Bettaney, Leng, Ma, Xu, Rutherford, Henderson, Szakonyi, Ren, Paulsen, Nes, Kroger, and Kolsto (2010) 'The MFS efflux proteins of Gram-positive and Gram-negative bacteria'. Adv. Enzymol. 77, 147-166.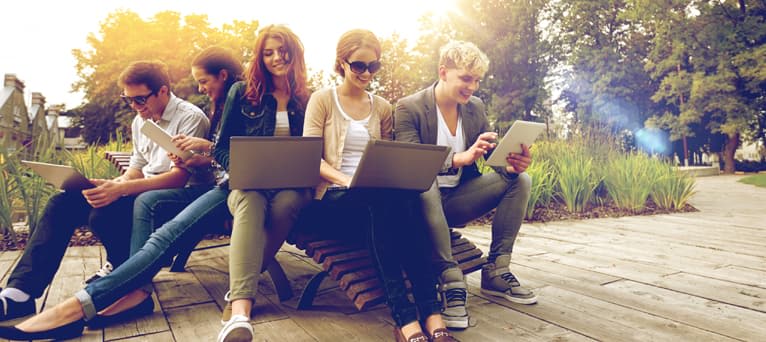 Search suggestions
Based on your current searches we recommend the following search filters.
Check out our other PhDs in Leeds, United Kingdom
Check out our other PhDs in United Kingdom
Start a New search with our database of over 4,000 PhDs