Family-context stigma: a mixed methods study of the experiences of people with a mental illness and their carers
---
Prof Gerard Leavey

,

Dr Finola Ferry
No more applications being accepted
Competition Funded PhD Project (Students Worldwide)
---
About the Project
Background:
Stigma has often been explored as societal rejection of the individual with a mental health problem or the internalised feelings of shame and rejection experienced by the individual. However, the determinants, development and dynamics of stigma within families have received scant attention. Thus, the full impact on family life and cohesion by the presence of mental illness is little understood. The existing evidence on family and stigma suggests that there may be negative consequences for the mentally ill person and all family members in terms of poor health and social outcomes, deepening the levels of social exclusion faced by all, and undermining effective social care and recovery for the patient.
Aims and Objectives:
The overall aim of the proposed study is to contribute to the knowledge base on patient and carer experience. Additionally, the findings and recommendations produced by the study will be crucial to the development of:
(1) a measure of family-context stigma; and
(2) an intervention that will reduce the impact of stigma felt and expressed within families of a mentally ill person.
The main research questions that we wish to address are as follows: (1) what are the dimensions of family-context stigma as experienced and perceived by the service user that impinge on his or her quality of life? (2) How is stigma experienced and perceived by family members and how does this influence family life and coping behaviour? (3) What kinds of support and intervention might be offered to families and service users that would alleviate family-context stigma?
Method:
The study will use novel mixed methods to achieve our aims.
The study is aligned to a major research programme on social exclusion of people with severe mental illness in the community.
Please note: Applications for more than one PhD studentship are welcome, however if you apply for more than one PhD project within Psychology, your first application on the system will be deemed your first-choice preference and further applications will be ordered based on the sequential time of submission. If you are successfully shortlisted, you will be interviewed only on your first-choice application and ranked accordingly. Those ranked highest will be offered a PhD studentship. In the situation where you are ranked highly and your first-choice project is already allocated to someone who was ranked higher than you, you may be offered your 2nd or 3rd choice project depending on the availability of this project.
---
References
Recommended reading:
Social Exclusion Unit (SEU), Mental Health and Social Exclusion Social Exclusion Unit Report. 2004, Office of the Deputy Prime Minister: London.
Corrigan, P.W., How stigma interferes with mental health care. American Psychologist, 2004. 59(7): p. 614-625.
Jorm, A.F., A.E. Korten, and P.A. Jacomb, Public beliefs about causes and risk factors for depression and schizophrenia. Social Psychiatry & Psychiatric Epidemiology, 1997. 32: p. 143-148.
Link, B.G. and J.C. Phelan, Conceptualizing Stigma. Annual Review of Sociology, 2001. 27: p. 363-385. .
Rose, D., et al., Reported stigma and discrimination by people with a diagnosis of schizophrenia. Epidemiology and Psychiatric Sciences, 2011. 20: p. 193-204.
Thornicroft, G., et al., Global pattern of anticipated and experienced discrimination against people with schizophrenia. The Lancet 2009. 373: p. 408-415.
Rüsch, N., M.C. Angermeyer, and P.W. Corrigan, Mental illness stigma: Concepts, consequences, and initiatives to reduce stigma. European Psychiatry, 2005. 20(8): p. 529-539.
Link, B.G. and J.C. Phelan, Stigma and its public health implications. The Lancet, 2006. 367: p. 528-29. Rose, D., et al., Reported stigma and discrimination by people with a diagnosis of schizophrenia. Epidemiology and Psychiatric Sciences, 2011. 20: p. 193-204.
Dinos, S., et al., Stigma: the feelings and experiences of 46 people with mental illness. Qualitative study. British Journal Of Psychiatry, 2004. 184: p. 176-181.
Corrigan, P.W., Target-specific stigma change: A strategy for impacting mental illness stigma. Psychiatric Rehabilitation Journal 2004. 28(2): p. 113-121.
Goffman, E., Stigma and social identity, in Stigma: notes on the management of spoiled identity. 1963, Prentice Hall: Englewood Cliffs, NJ. p. 1-40.
Leff, J. and C. Vaughn, Expressed Emotion in Families: Its Significance for Mental Illness. 1985, New York: Guilford Press.
Vaughn, C.E., et al., Family Factors in Schizophrenic Relapse: Replication in California of British Research on Expressed Emotion. Arch Gen Psychiatry, 1984. 41(12): p. 1169-1177.
Pitschel-Walz, G., et al., The Effect of Family Interventions on Relapse and Rehospitalization in Schizophrenia—A Meta-analysis. Schizophrenia Bulletin, 2001. 27(1): p. 73-92.
Struening, E.L., et al., Stigma as a Barrier to Recovery: The Extent to Which Caregivers Believe Most People Devalue Consumers and Their Families. Psychiatr Serv, 2001. 52(12): p. 1633-1638.
Link, B.G., et al., Stigma as a barrier to recovery: the consequences of stigma for the self-esteem of people with mental illness. . Psychiatric Services 2001. 52: p. 1621-1626.
Glynn, S.M., et al., The Potential Impact of the Recovery Movement on Family Interventions for Schizophrenia: Opportunities and Obstacles. Schizophrenia Bulletin, 2006. 32(3): p. 45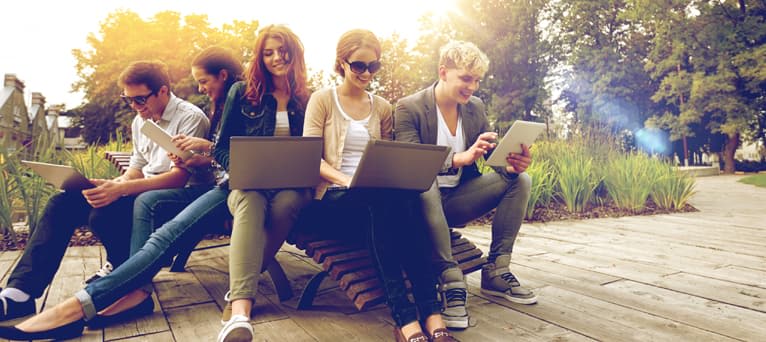 Search suggestions
Based on your current searches we recommend the following search filters.
Check out our other PhDs in Coleraine, United Kingdom
Check out our other PhDs in United Kingdom
Start a New search with our database of over 4,000 PhDs