Finding novel ways to treat cancers caused by viruses
---
Dr A MacDonald
Applications accepted all year round
Self-Funded PhD Students Only
---
About the Project
Viruses are associated with up to 15% of cancers worldwide, representing approximately 1.2 million cancer cases worldwide annually. We are primarily interested in studying the molecular biology of 2 of the 7 viruses that have been identified as human tumour viruses, Human Papillomavirus and Merkel cell polyomavirus.




The Macdonald laboratory utilises a range of cutting-edge approaches to globally identify how viral proteins affect the cellular environment. This is helping to identify essential virus-host cell interactions which we can target by novel antiviral strategies to inhibit virus replication and transformation. 

You will be involved in a highly novel project which utilises a multidisiplinary approach and cutting-edge methodology including quantitative proteomics, imaging, cell biology and structural-based rational drug design approaches to produce target compounds which may form the basis of future antiviral reagents.


The PhD will provide a wide range of molecular biology, cell culture and virological techniques.




More information on the Whitehouse lab can be found at : www.fbs.leeds.ac.uk/staff/Macdonald_A/



Informal enquiries please contact [Email Address Removed]

---
Funding Notes
Self-funded students: International or domestic self-funded or scholarship/fellowship PhD students are always welcome to apply. International students must have a good command of both written and spoken English. Most importantly, bench fees will be required if you are self-funded. Applications can be made throughout the year.




---
References
Selected Macdonald group publications
37. Whitehouse & Macdonald (2015). Stathmin drives virus-induced metastasis. Oncotarget. In press.
36. Richards, Wasson, Watherston, Doble, Blair, Wittmann & Macdonald (2015). Human papillomavirus (HPV) E7 protein antagonises a novel imiquimod-induced inflammatory pathway in primary keratinocytes. Scientific Reports. 13;5: 12922.
35. Muller, Wasson, Bhatia, Boxall, Millan, Goh, Haas, Stonehouse & Macdonald (2015). YIP1 family member 4 (YIPF4) is a novel cellular binding partner of the papillomavirus E5 proteins. Scientific Reports. 3;5:12523.
34. Igloi, Kazlauskas, Saksela, Macdonald, Mankouri and Harris (2015). The hepatitis C virus NS5A protein blocks EGFR degradation via a proline motif dependent interaction. Journal of General Virology pii: vir.0.000145. doi: 10.1099/vir.0.000145.
33. Barnard, Long, Martin, Miles, Edwards, Tomlinson, Macdonald & Wilson*. (2015). Selective and Potent Proteomimetic Inhibitors of Intracellular Protein-Protein Interactions. Angew Chem Int Ed Engl. 2;54(10):2960-5.
32. Knight, Stakaityte, Abdul-Sada, Blair, Stevens, Macdonald, Blackbourn & Whitehouse. (2015). Merkel cell polyomavirus small T antigen mediates microtubule destabilisation to promote cell motility and migration. Journal of Virology. 89:35-47.
31. Muller, Prescott, Wasson & Macdonald (2015). Human papillomavirus E5 oncoprotein: function and potential target for antiviral therapeutics. Future Virology 10 (1): 27-40.
30. Stakaityte, Wood, Knight, Abdul-Sada, Azdahar, Nwogu, Macdonald & Whitehouse (2014). Merkel cell polyomavirus: insights into the most recently discovered human tumour virus. Cancers 01/2014 6(3):1267-1297.
29. Wittmann, Doble, Wasson, Richards, Haider, Bachmann, Pfeilschifter, Werfel, Muhl & Macdonald (2014). Regulation of interleukin-18 binding protein, a critical anti-inflammatory cytokine in health and infectious disease. British Journal of Dermatology. 170:E19-20.
28. Richards, Doble, Wasson, Blair, Wittmann & Macdonald (2014). Human Papillomavirus E7 Oncoprotein Increases Production of the Anti-Inflammatory Interleukin-18 Binding Protein in Keratinocytes. Journal of Virology 88(8):4173-9.
27. Griffiths, Abdul-Sada, Knight, Jackson, Richards, Prescott, Peach, Blair, Macdonald* & Whitehouse* (2013). Merkel cell polyomavirus small T antigen targets the NEMO adaptor protein to disrupt inflammatory signalling. Journal of Virology 87(24):13853-67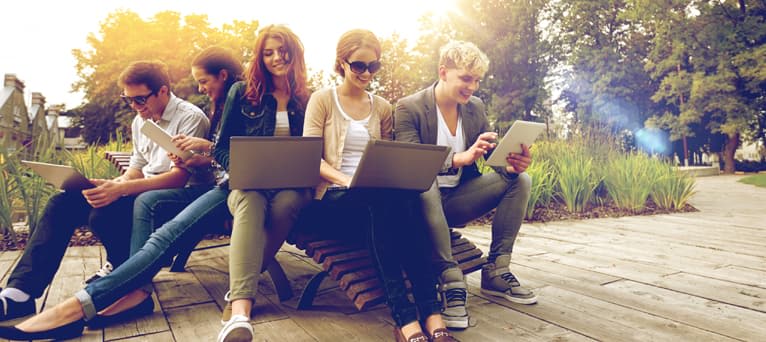 Search suggestions
Based on your current searches we recommend the following search filters.
Check out our other PhDs in Leeds, United Kingdom
Check out our other PhDs in United Kingdom
Start a New search with our database of over 4,000 PhDs