Fully funded 3.5 year PhD Studentship: Functional interplay between PARP1 inhibition and microenvironment in glioblastoma
---
Dr Harry Bulstrode
No more applications being accepted
Funded PhD Project (UK Students Only)
---
About the Project
Applications from prospective students are invited for this fully funded* 3.5 year PhD studentship to start in October 2023, under the joint supervision of Dr Harry Bulstrode (Cambridge Stem Cell Institute, University of Cambridge) and Prof Petra Hamerlik (AstraZeneca).
Project Background
Glioblastoma (GBM) remains uniformly and rapidly fatal, and a leading cause of life years lost to cancer. Tumour cells recruit a microenvironment rich in Tumour Associated Macrophages (TAMs). TAMs adopt characteristic tumour-permissive states, offer trophic support to tumour cells, and suppress recruitment and activation of immune effector cells, contributing to the failure of immunotherapy. In this context, the clinical response to immune checkpoint blockade and adoptive T-cell therapy in GBM fall far short of that achieved in other solid organ tumours.
Astrazeneca is developing a PARP1-selective brain-penetrant inhibitor AZD9574 in combination with temozolomide. We hypothesise that alongside the established direct genotoxic effect on cancer cells with aberrant DNA repair, these treatments are capable of inducing cell state changes, in TAM cells and in the tumour microenvironment more broadly, resulting in the potential to enhance recruitment and activation of immune effector cells and to potentiate GBM immunotherapy.
Techniques
The project will be based on established primary human patient tissue slice culture, cell line and mouse model systems. You will be applying an array of routine molecular biology analysis techniques, as well as novel state-of-the-art approaches- human tissue RNA sm-FISH, imaging mass cytometry and spatial transcriptomics.
Environment
Dr. Harry Bulstrode is a Clinician Group Leader and Honorary Consultant Neurosurgeon based at the Cambridge Stem Cell Institute and Addenbrooke's Hospital. His group is interested in neural stem cell identity in development and cancer, the role of the microenvironment and targeted delivery of treatments. Professor Petra Hamerlik is Chair of Translational Neuro-Oncology at the University of Manchester and Director and Bioscience Lead in Oncology R&D at Astrazeneca in Cambridge.
Candidate
The successful candidate is expected to have (or expect to obtain by the start date) at least a 2:1 honours degree (or equivalent) in a relevant subject.
In summary, this PhD program offers the unique opportunity to work at the interface of basic science and clinical medicine aiming to train independent, innovative scientists capable of pursuing translational research using cutting edge technology. Training will include both laboratory based molecular biological methods as well as bioinformatic skills allowing analysis of large data sets.
The post requires someone who is enthusiastic, focused, and has a passion for cutting edge science. The successful candidate will play a crucial part in leading aspects of our research theme and will be expected to strengthen existing collaborations as well as developing new ones.
Funding
The studentship will cover a student stipend, tuition fees (at Home fee level only*) and a contribution towards project consumables and training.
*Owing to funding restrictions, the studentship is only available at 'Home rate'. Overseas applicants can apply, but will be required to cover the difference between the 'Home' and 'Overseas' fee rate.
HOW TO APPLY
Applicants will need to apply to The University of Cambridge for the 'PhD in Stem Cell Biology' by submitting their application via the University applicant portal at https://www.postgraduate.study.cam.ac.uk/courses/directory/blscpdscp?_gl=1*hc9pcj*_ga*MzE2NTgyODY5LjE2NTIzNTgwODE.*_ga_P8Q1QT5W4K*MTY2NjY5NjUyOS4xMi4wLjE2NjY2OTY1MjkuMC4wLjA where you can also find full eligibility and course details.
NOTE: Applicants must specify Dr Harry Bulstrode and Prof Petra Hamerlik in the 'proposed supervisor' section of the application form.
The closing date for applications is Tuesday 31st January 2023.
Enquiries to: [Email Address Removed]
STUDENT SUPPORT AND TRAINING
The Cambridge Stem Cell Institute (https://www.stemcells.cam.ac.uk/) is a world-leading centre for stem cell research with a mission to transform human health through a deep understanding of stem cell biology. Our scientists study stem cell behaviour, both normal and pathological, and use their findings to improve the prevention, diagnosis and treatment of diseases. The Institute consists of 28 outstanding research groups, working across three key research themes: Stem Cell States, Stem Cells in Disease and Stem Cells & Therapeutics.
During their PhD, students are based in a research group, supported by their primary supervisor and the Institute's Postgraduate Education Committee and Postgraduate Student Committee. There is no taught or examined coursework, but students are encouraged to attend the wide variety of lectures and training courses available to them across the Institute and wider University. This includes a centrally-run Statistics course and the University Core Skills Training Programme, which includes sessions on Time Management, Presentation and Performance and Scientific Writing. Students at the Institute will be members of the University's Postgraduate School of Life Sciences (PSLS) who offer a wide variety of core skills and professional development training. Visit the Researcher Development page on the PSLS website for more information.
All first year postgraduate students at the Institute are encouraged to participate in the 'Stem Cell Discussion Course' which occurs weekly during term-time. There will also be essential induction training including various safety inductions, and facility introductory courses on Imaging, Flow Cytometry and Bioinformatics.
All students are expected to attend all internal and external seminars held within the Jeffrey Cheah Biomedical Centre, including the 'Research Culture and Integrity' seminar series. Institute Staff and Students are also encouraged to attend the various research seminars, talks and workshops held across the Biomedical Research Campus and elsewhere within the University
---
References
1. Bulstrode H et al. Myeloid cell interferon secretion restricts Zika flavivirus infection of developing and malignant human neural progenitor cells. Neuron. 2022 Sep 26:S0896-6273(22)00807-8. doi: 10.1016/j.neuron.2022.09.002.
2. Young AMH, Kumasaka N, Calvert F, Hammond TR, Knights A, Panousis N, Park JS, Schwartzentruber J, Liu J, Kundu K, Segel M, Murphy NA, McMurran CE, Bulstrode H, et al. A map of transcriptional heterogeneity and regulatory variation in human microglia. Nature Genetics 2021 Jun 3; doi: 10.1038/s41588-021-00875-2
3. Lim YC, E Jensen K, Aguilar-Morante D, Vardouli L, Vitting-Seerup K, C Gimple R, Wu Q, Pedersen H, Elbaek KJ, Gromova I, Ihnatko R, W Kristensen B, Petersen JK, Skjoth-Rasmussen J, Flavahan W, Rich JN, Hamerlik P§. Non-metabolic functions of phosphofructokinase-1 orchestrate tumor cellular invasion and genome maintenance under bevacizumab therapy. (2022) Neuro Oncol. May 24:noac135.
4. Obara EA, Morante DA, Rasmussen RD, Vitting-Serup K, Frias A, Elbæk KJ, Pedersen H, Lim YC, Jensen KE, Skjoth-Ramussen J, Brennum J, Tuckova L, Strauss R, Dinant C, Bartek J, Hamerlik P. SPT6-driven error-free D A repair safeguards genomic stability of glioblastoma cancer stem-like cells. (2020) Nat Comm. 11: 4709. PMID: 32948765
5. Rasmussen RD, Gajjar MK, Tuckova L, Jensen KE, Maya-Mendoza A, Holst CB, Møllgaard K, Rasmussen JS, Brennum J, Bartek J Jr, Syrucek M, Sedlakova E, Andersen KK, Frederiksen MH, Bartek J, Hamerlik P. BRCA1-regulated RRM2 expression protects glioblastoma cells from endogenous replication stress and promotes tumorigenicity. (2016) Nat Commun. 7:13398. PMID: 27845331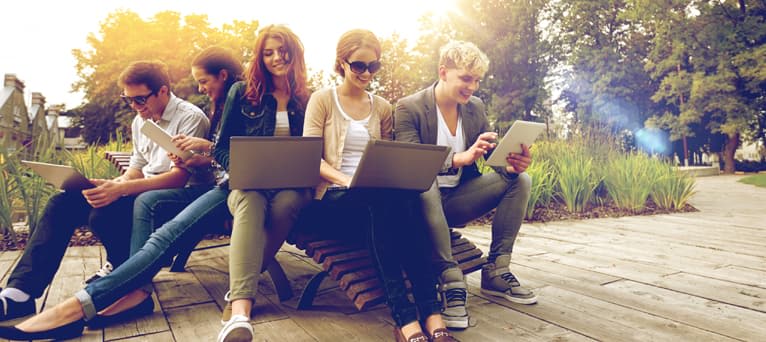 Search suggestions
Based on your current searches we recommend the following search filters.
Check out our other PhDs in Cambridge, United Kingdom
Check out our other PhDs in United Kingdom
Start a New search with our database of over 4,000 PhDs