Fully funded Ph.D. position with focus on Augmented Reality support for production and automation
---
Assoc Prof Masood Fathi
Thursday, August 25, 2022
Funded PhD Project (Students Worldwide)
---
About the Project
The research will focus on developing solutions that use Augmented Reality to provide guidance and information as well as collect data from the workshop floor by recognizing movements and image recognition. This research examines how AR technologies support production and automation in smart environments. The doctoral project explores how emerging portable interaction technologies such as AR glasses can help the industry improve product quality and safety as well as increase work efficiency. The doctoral studies will take place in close collaboration with our industrial partners, including ABB and Xylem water solutions. As a doctoral student, you will collaborate with our industrial partners and also have a supervisor from the industry. Due to this, you might be required o travel and spend time with our industrial partners in Sweden.
The PhD student position is offered within the area of informatics, which at the University of Skövde, is defined as the science that studies how information is represented, processed, and communicated in artificial and natural systems, and how such systems are used and developed in order to achieve usable and effective applications and solutions for individuals, organizations or society.
 The employment concerns:
The main duties of the doctoral student are conducting research and performing departmental services and the administrative work that comes with these tasks. Additional duties may be involved in the position.
 We are looking for candidates who have:
·   obtained a degree at the advanced level, or completed at least 240 higher education credits (ECTS), of which at least 60 credits are at the advanced level, or acquired essentially equivalent knowledge within or outside Sweden.
·    completed course requirements of at least 60 higher education credits (ECTS), including independent thesis work comprising at least 15 higher education credits at the advanced level in industrial engineering, production engineering, computer science, information technology, automation technology, or other relevant subject areas
·       Documented English language proficiency equivalent to the Swedish upper secondary course English 6. This can also be demonstrated by internationally recognized tests such as IELTS (overall score of 6.5), TOEFL (total score of 90), PTE (total score of 62), etc.
 We will also evaluate the candidates based on the following assessment criteria:
 ·       Good ability to assimilate knowledge at the research level.
·       Good knowledge and experience of programming in, e.g., C/C++/C#, Java/Python.
·       Good knowledge and experience with augmented reality, virtual reality, digital twin, and Internet-of-Things.
·       Documented successful collaboration and experience of working with industry.
·       Good ability to quickly learn and use new hardware and software platforms.
·       Documented good ability in teamwork and good ability to work both independently and in groups.
·       Documented good ability to plan, organize and achieve set goals.
·       Documented good ability to express oneself in speech and writing in Swedish.
In this employment, great emphasis will be placed on good knowledge and experience with augmented reality, virtual reality, digital twin, and Internet-of-Things, as well as good knowledge and experience of computer programming (e.g., C/C++/C#, Java/Python).
The University of Skövde works to actively prevent discrimination through efforts to maintain and improve an inclusive work environment.
The employment is fixed-term employment up to and including the completion of a doctoral degree, however, for a maximum of 5 years. The scope of employment is 100%, of which 80% doctoral studies and 20% departmental service. Salary is paid in accordance with a local agreement on a salary ladder for postgraduate students. Only those who are admitted or have already been admitted to a doctoral program may be employed as doctoral students.
Deadline for applications: 25 August 2022
Reference no.: HS2022-557
Contact details:
For further information, please contact the Head of the Division, Kristens Gudfinnsson (kristens.gudfinnsson@his.se) and Associate Professor Masood Fathi (masood.fathi@his.se). Union information is provided by Anders Johansson (Saco-S) or Sonja Nohlgren (ST). All personnel can be reached via the University's switchboard 0500-44 80 00.
 Application: You can apply for the job via our website, http://www.his.se/jobb, by clicking on "Apply" at the bottom of the advertisement. There you will also find information on how to prepare your application. The following documents must be attached with your application:
 ·       Cover letter including a Statement of Purpose where you explain in English your motivation, research interests and expectations from the doctoral program
·       CV
·       Certificates/grades and other qualifications that you as an applicant want to invoke
·       Academic degree and transcript
·       Thesis work
·       Publications
Contact the HR department at hr-specialister.hr@his.se if you have publications that cannot be attached electronically directly in the application. The publications must be received by the university no later than one week after the last application date.
According to the National Archives' regulations, the University is obliged to keep application documents for two years after the appointment decision. If you, as an applicant for a job, specifically request your documents back, they will be returned when the two years have elapsed, otherwise they will be discarded.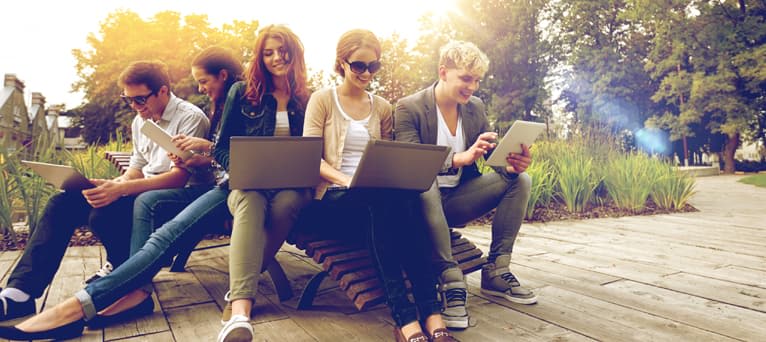 Search suggestions
Based on your current searches we recommend the following search filters.
Check out our other PhDs in Skovde, Sweden
Check out our other PhDs in Sweden
Start a New search with our database of over 4,000 PhDs