FULLY FUNDED PHD: An Integrated Approach to Explore Cell Competition for Cancer Prevention
---
Prof R Cagan
No more applications being accepted
Funded PhD Project (UK Students Only)
---
About the Project
TO APPLY, CLICK 'INSTITUTION WEBSITE'
Background
A key challenge of cancer therapeutics is removing cells-of-risk with minimal whole body toxicity. Prophylactic treatment is especially a challenge with cancer prevention: by definition, target 'patients' are healthy. Our approach lies in leveraging complementary platforms that provide you with a broad hands-on experience with basic cancer biology, Drosophila and mouse/human organoid genetics, plus learning how to develop lead therapeutic compounds by working with chemists.
Cagan lab: My laboratory has strong experience in both cancer biology and developing therapeutic leads. We helped validate vandetinib as a lead therapeutic candidate for medullary thyroid carcinoma and developed a new 'chemical evolution' approach to therapeutics, combining functional genetics with medicinal and computational chemistry to create novel lead therapeutic compounds designed to address whole body networks. We established a fly-to-bedside clinical trial that developed personalised therapeutic cocktails designed to address tumour complexity. Trainees have gone on to be strongly successful as scientists in a variety of spheres.
My laboratory arrived in 2020 to Glasgow in part to leverage the expertise here in cancer treatment and cancer prevention. You will work closely with a team to explore the mechanisms that regulate 'cell competition' between the tumour and the surrounding normal tissue, including how to tip the winner/loser equilibrium towards favouring the normal tissue. Our goal is to identify therapeutically relevant approaches to reducing the presence of early-stage, at-risk mutant clones before they fully transform to aggressive disease.
Cell competition: Multiple laboratories recently found that normal clones of cells in our skin, gut, and other adult tissues contain cancer-associated variants (CAVs), challenging how we think about the impact of mutations on cancer initiation. Many of these CAVs mirror mutations found in cancers of the same tissue origin, suggesting that CAV clones represent a precursor state to cancer. How do we all carry hundreds or thousands of cancer mutations, but only rarely get cancer?
An growing body of evidence indicates that these CAVs are kept in a normal phenotypic state by cell competition. Originally identified in Drosophila, recent work has demonstrated cell competition's importance in regulating tissue homeostasis and cancer expansion in mammals. Relative 'fitness'—measured by signals between neighbours—selects clones to expand at the expense of less fit neighbours. Balancing these "winners" vs. "losers" keeps at-risk clones quiet. CAV clones that evade these cell competition mechanisms transition to "super-competitor" status, advancing into tumours by expanding their niche.
Vision: The long-term vision of this project is to identify targets and agents—diet, drugs, etc.—that keep CAVs quiet so we stay cancer-free. The project proposed here takes an additional step: by using a broad array of organoid and Drosophila models, we will explore targets that are useful across a variety of tumours and patients. This is a great training opportunity: you will learn a broad array of biology approaches through multiple systems, as well as how to think about and develop therapies.
---
Funding Notes
Current stipend is £15840 plus £4567 in fees.
The laboratory is well-funded and will provide whatever resources are required.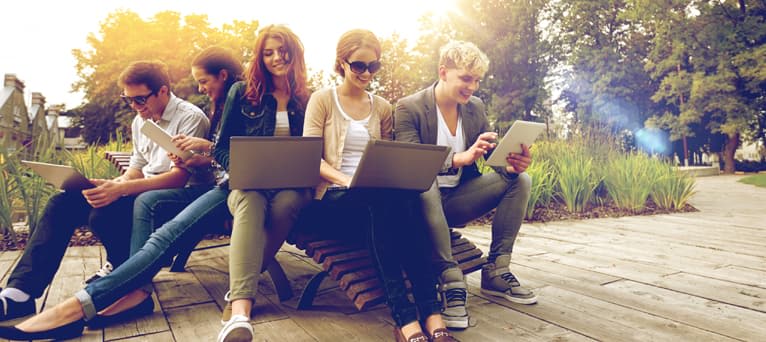 Search suggestions
Based on your current searches we recommend the following search filters.
Check out our other PhDs in Glasgow, United Kingdom
Check out our other PhDs in United Kingdom
Start a New search with our database of over 4,000 PhDs