Functional organisation and biophysical properties of un-mineralised cartilaginous tissues in selected deep-sea chondrichthyan fish species
---
Dr Victoria Camilieri-Asch
No more applications being accepted
Competition Funded PhD Project (Students Worldwide)
---
About the Project
Project outline
We are seeking a highly motivated PhD candidate to work on the characterisation of bio-mechanical adaptations in the unmineralised part of the skeleton of deep-sea cartilaginous fish, at the Queensland University of Technology (QUT). This project will be part of the newly funded Max Planck Queensland Centre (MPQC) for the Materials Science of Extracellular Matrices (https://www.qut.edu.au/news?id=179968).
During this PhD research, the candidate will drive a highly interdisciplinary project in the field of marine biology, materials science and biomechanics, ultimately addressing a significant gap in the field of cartilage tissue engineering and regenerative medicine research. Travel to national/international conferences, to the Max Planck Institute of Colloids and Interfaces in Germany, and to partner universities (La Trobe University, Melbourne, Australia; and/or the City University of Hong Kong, China) will be possible for selected research aspects.
The successful candidate will be working under the direct supervision of Dr Victoria Camilieri-Asch, Principal Investigator, and under the associate supervision of Dr Flavia Medeiros-Savi, an expert in skeletal tissue characterisation techniques, and Distinguished Professor Dietmar W. Hutmacher, an international leader and visionary scientist in Tissue Engineering and Biomanufacturing.
Summary
Cartilage (joint) defects associated with chronic musculoskeletal conditions costs the health system billions of dollars each year. Joint defects are currently replaced by artificial, solid constructs (e.g. ceramic or metal plate), as there is no solution to date for regenerating articular cartilage, nor replacing it with a material that has close or identical properties to the original tissue. We know that cartilaginous fish (Class Chondrichthyes: sharks, skates and rays, and chimaeras) have evolved a unique skeletal system, consisting of essentially cartilage. Interestingly, the capacity of their skeletal structures to withstand extreme hydrostatic pressures, i.e. at depth, has not been explored yet. Our research aims to unravel any key histo-morphological, structural and biomechanical adaptations in the skeletal tissues of representative species living in or across different depth zones.
Rationale
The deformability of cartilage greatly promotes energy dissipation and provides toughness to minimise the risk of fracture; however, when the tissue is highly loaded and pressurised, this flexibility comes with extreme deformations/strains making cartilage prone to severe mechanical damages.
Surprisingly, deep-sea fish cope with continuous high hydrostatic pressures (HHP) without damage or failure. For instance, the pressure at ~2,000m depth can equate to the pressure in the human knee joint during a 5-meters jump, i.e. 20 MPa., which is up to 1000 times greater than the pressure at sea level. While HHP conditions can cause overwhelming mechanical stress leading to acute tissue damage in terrestrial mammals, cellular mechanisms, structural organisations and extracellular matrix (ECM) compositions, and thus intrinsic biophysical properties, must have evolved to persistently protect skeletal tissues in fish from deep-sea environments.
We know that the skeleton of cartilaginous fish (chondrichthyans) is predominantly made up of cartilage in species investigated to date. Yet, the biomechanical adaptations of skeletal tissues in deep-sea chondrichthyans have not yet been examined fully, nor the interfaces between unmineralised and mineralised cartilage tissues comprising most of their endoskeleton, which would withstand enormous interfacial stresses at depth.
Hypothesis
We therefore hypothesise that the ECM of the cartilaginous tissues comprising the skeleton of deep-sea chondrichthyans are different to those of human articular cartilage, i.e., adapted to the high-pressure environments they inhabit. Specifically, we predict that the ECM secreted by the chondrocytes will show differences in structure, composition, and mechanical properties, and that there will be site-specific differences in tissue organisation and maintenance across regions of interest within species, corresponding to the range of hydrostatic pressures (depth range), and other physical (abiotic) environmental parameters (e.g. salinity, temperature etc.).
Research Objectives
The present research will investigate the composition and mechanical characteristics in the cartilaginous skeleton of deep-sea sharks and relatives, specifically within the ECM of unmineralised cartilage, and at the interface between mineralised and unmineralised cartilage. For each objective, a structural and ecological diversity of tissues will be examined; i.e., from different skeletal areas in each species, and in species from diverse depth zones.
Skills and Experience
Eligible candidates should be:
- Passionate about biomedical research
- Self-motivated, able to plan and prioritise work to meet deadlines
- Able to take initiative and undertake complex problem-solving activities
-Able to work in a multidisciplinary team environment
- Interested in integrative research approaches – combining a range of techniques from different fields of research (biology, chemistry, biomechanics)
- Excellent verbal and written communication skills
Eligibility details
Australian and international applicants are eligible to apply. International students must meet all entry requirements for QUT, as listed here: https://www.qut.edu.au/research/study-with-us/how-to-apply#Step_1_Entry_requirements
Other requirements
- Master of Science (biomedical engineering, biotechnology, materials science or biology) with a significant research component
- Laboratory experience
- Ability to work full-time
- Strong track record (minimum one publication in a scientific peer-reviewed journal, with first authorship)
What you receive
- A QUT Stipend Scholarship, tax exempt and indexed annually, $28,852 per annum for a period of 3 years will be provided to the successful applicant, with the possibility of a $3,000 per annum top-up scholarship for outstanding students. You will also receive a $3,000 student allocation to travel to conferences.
- For international students, you will also receive a QUT Tuition Fee Waiver Scholarship.
- The opportunity to be part of the newly funded Max Planck Queensland Centre for the Materials Science of Extracellular Matrices (MPQC), under the leadership of renowned Professor Peter Fratzl and D/Prof Dietmar Hutmacher.
How to apply
Step 1
Submit your application to [Email Address Removed] with the following subject: 'PhD-MPQC1FC-2022_Your Surname' by 01/06/2022.
Your application must include:
- A cover letter by the applicant (maximum 2 pages)
- An up-to-date CV indicating previous lab experience and skills (maximum 5 pages)
- Full academic transcript
- Details of three referees
An interview will be organised should you be shortlisted.
Step 2
If successful in Step 1, you will need to submit an expression of interest to apply to the current QUT annual scholarship round (https://www.qut.edu.au/research/study-with-us/how-to-apply), which will be assessed along with all shortlisted candidates.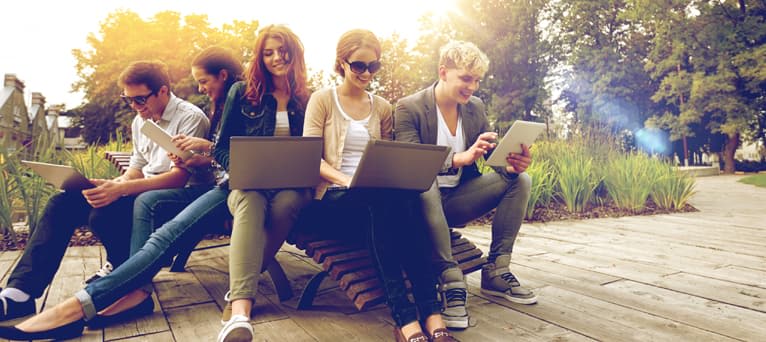 Search suggestions
Based on your current searches we recommend the following search filters.
Check out our other PhDs in Brisbane, Australia
Check out our other PhDs in Australia
Start a New search with our database of over 4,000 PhDs