Gender and sexual politics from trans-national perspectives
---
Dr Roberto Kulpa
No more applications being accepted
Self-Funded PhD Students Only
---
About the Project
The aim of this project is to explore the gendered and sexual politics from the trans-national and global perspectives. Grounded in critical epistemologies and interdisciplinary studies, and drawing on chosen cases (geographical, temporal, cultural, political), the project will push new understandings and knowledge(s) in the debates around contemporary intimacies, 'sexual citizenship', and mobilisations for greater social justice.
Queer/gender/sexuality studies have been burgeoning and established themselves as important interventions across social studies and humanities, as well as science and technology studies. Recent decade has seen particular attention to epistemological myopic focused on the 'Western' geo-cultural and temporal loci, offering important interventions and questioning the status quo. We see proliferation of scholarship that not only examines the 'Other regions' but also draws on knowledge(s) and practices that are overlooked or, indeed, unrecognised withing the scholarly legacies of the Enlightenment, coloniality, and cultural hegemonies of the 'West'.
Giving attention to the local, regional, national, and global scales, on which personal and communal forms of intimacies, relations, politics are lived and mobilised on a micro/meso/macro scales – the project will grapple with contemporary socio-cultural and politico-economic changes of the contemporary world(s) concerning genders and sexualities. The applicant and their proposal will address the following issues, but should not feel confined by them. Indeed, the supervisor counts on the creative, imaginative, and individual ideas to be crafted and honed, capturing interests and fascinations of the applicant.
Therefore, the proposal may speak to the following issues around genders and sexualities thorough: representiaons and manifold forms of power organising them; knowledge production about them; overlooked practices and strategies of living 'liveable lives' by non-conforming individuals and groups; institutionalisation, politicisation, and coercion of genders/sexualities for national(ist) and populist projects; cultural translation; recuperating 'resilience' beyond abusive, neoliberal individualist paradigms; forms of resistance, fighting, and social activism; commons and communing for social justice.
Theoretically, the project will grow in broad fields of queer, gender, sexuality, trans, feminist- studies that esp. draw on critical epistemological interventions inspired by critical post-socialist, post-colonial, decolonial, post-humanist and other geo-politically-minded debates questioning orientalist and occidentalist 'knowledge formations'. Methodologically, the project will draw on feminist-inspired, reflective practices mobilising your existing experiences, from the diverse pool of qualitative and mixed-method approaches. The researcher will tailor their own methodological toolbox that best addresses research objectives, and creative methodological designs are encouraged.
Successful applicants will work under the supervision of Dr Roberto Kulpa (https://www.napier.ac.uk/people/roberto-kulpa) and colleagues from the emerging research clusters of Edinburgh Napier University. Based in Edinburgh, you will become part of the exciting, intellectual community of Scotland's capital, forging inter-university links and life-long connections with other researchers.
Part-time applicants are welcomed.
Academic qualifications
A first degree (at least a 2.1) ideally in social sciences, humanities, or interdisciplinary studies with a good fundamental knowledge of  topics related to gender and sexuality, social justice and (in)equalites, and other relevant issues.
English language requirement
IELTS score must be at least 6.5 (with not less than 6.0 in each of the four components). Other, equivalent qualifications will be accepted. Full details of the University's policy are available online.
Essential attributes:
·        Experience of fundamental qualitative analysis of social and cultural data; or social activism and mobilisation.
·        Competent in suitable research methodologies and critical epistemologies to develop and complete an individual PhD-level research programme.
·        Knowledge of interdisciplinary and critical approaches to studying social and cultural phenomena pertinent to gender and sexuality.
·        Good written and oral communication skills
·        Strong motivation, with evidence of independent research skills relevant to the project
·        Good time management
Desirable attributes:
Critical and questioning approach; socially engaged and opinionated attitude; love of books and reading; non-acceptance of social injustice; curious and inquisitive mind; keen discussant and attentive listener; self-motivation and independent personality; and finally – rebellious, when the time arrives…
Please quote reference SAS0153 on your application
APPLICATION CHECKLIST
• Completed application form
• CV
• 2 academic references, using the Postgraduate Educational Reference Form (Found on the application process page)
• A personal research statement (This should include (a) a brief description of your relevant experience and skills, (b) an indication of
what you would uniquely bring to the project and (c) a statement of how this project fits with your future direction.)
• Evidence of proficiency in English (if appropriate)
---
Funding Notes
This is a self funded position
---
References
Ahmed, S., 2010. The Promise of Happiness. Duke University Press, Durham.
Aldrich, R., 2003. Colonialism and Homosexuality. Routledge, London.
Binnie, J., 2004. The Globalization of Sexuality. SAGE, London.
Bhambra, G.K., 2014. Postcolonial and Decolonial Dialogues. Postcolonial Studies 17, 115–121. https://doi.org/10.1080/13688790.2014.966414
Brown, G., Browne, K. (Eds.), 2016. The Routledge Research Companion to Geographies of Sex and Sexualities. Routledge, London.
Dhawan, N., Engel, A., Holzhey, C.H.E., Woltersdorff, V. (Eds.), 2015. Global Justice and Desire: Queering Economy. Routledge, London.
Drucker, P., 2015. Warped: Gay Normality and Queer Anti-Capitalism. Brill, Leiden.
Kuhar, R., Paternotte, D. (Eds.), 2017. Anti-Gender Campaigns in Europe: Mobilizing Against Equality. Rowman & Littlefield, London.
Kulpa, R., Mizielińska, J. (Eds.), 2011. De-Centring Western Sexualities: Central and Eastern European Perspectives. Ashgate, Farnham.
Kulpa, R., Silva, J.M., 2016. Decolonizing Queer Epistemologies: Section Introduction, in: Brown, G., Browne, K. (Eds.), The Routledge Research Companion to Geographies of Sex and Sexualities. Routledge, London, pp. 13–142.
Padilla, M. (Ed.), 2007. Love and Globalization: Transformations of Intimacy in the Contemporary World. Vanderbilt University Press, Nashville.
Sabsay, L., 2013. Queering the Politics of Global Sexual Rights? Studies in Ethnicity and Nationalism 13, 80–90. https://doi.org/10.1111/sena.12019
Santos, B. de Sousa., 2007. Another Knowledge Is Possible: Beyond Northern Epistemologies. Verso, London.
Stanley, E., 2018. The Affective Commons: Gay Shame, Queer Hate, and Other Collective Feelings. GLQ: A Journal of Lesbian and Gay Studies 24, 489–508. https://doi.org/10.1215/10642684-6957800
The Care Collective, 2020. The Care Manifesto. The Politics of Interdependence – The Politics of Compassion. Verso Books, London.
Tlostanova, M.V., Mignolo, W.D., 2009. Global Coloniality and the Decolonial Option. Kult: A Journal About Postcolonial Denmark 6, 130–147.
Wiedlack, K., Shoshanova, S., Godovannaya, M. (Eds.), 2019. Queer-Feminist Solidarity and the East/West Divide. Peter Lang, Oxford.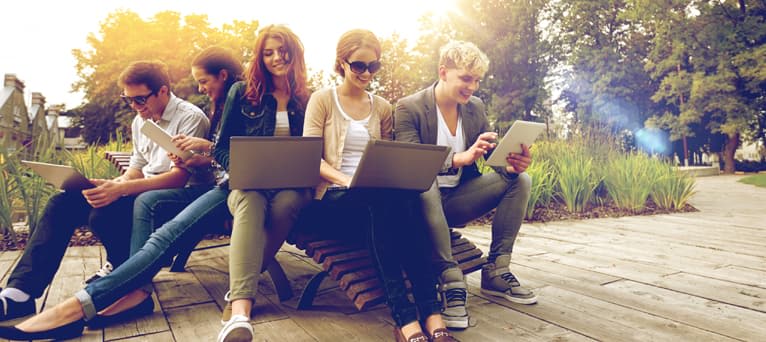 Search suggestions
Based on your current searches we recommend the following search filters.
Check out our other PhDs in Edinburgh, United Kingdom
Check out our other PhDs in United Kingdom
Start a New search with our database of over 4,000 PhDs