Genetic Control of Plant and Crop Fertility: Understanding the Impact of Key Gene Networks on Pollen and Gamete Fitness
---
Prof D Twell

,

Dr Richard Badge
Applications accepted all year round
Self-Funded PhD Students Only
---
About the Project
Plant fertility and food security depend upon the vital role of pollen grains, which deliver the male gametes required for fertilisation and seed production. Despite the importance of this process we have limited knowledge of the mechanisms involved in gamete development. This research aims to uncover the mechanisms that underlie vital decisions in plant gamete development and the role of key gene networks in plant and crop fertility.

Through genetic screens in the genetic model Arabidopsis thaliana, we have identified several key regulators of male gamete development, including the transcription factor DUO1, which is widely conserved in important food crops such as maize, wheat, rice, and tomato (Kim et al. 2008; Brownfield et al. 2009). Our work has established a regulatory framework for male germline development (Berger and Twell, 2011), and in recent BBSRC-funded work we have discovered DAZ1, a novel class of zinc finger transcription factor, which forms an important node downstream of DUO1 (Borg et al., 2014).

Project Outline

This project will determine the conservation and mechanisms by which germline transcription factors coordinate cell division and sperm differentiation. Studies of gene function will include genes from Arabidopsis and from several crop species including cereals and tomato. Genetic and molecular analysis will be combined with comparative transcriptome analysis to uncover co-expression and co-function networks and their impact on sperm cell differentiation and plant fertility. The project seeks to establish the function and conservation of the DUO1-DAZ1 network in crop plants, to identify novel target genes, and to model how these genes are integrated with the wider gene networks required for gamete and plant fertility.

The research is expected to deliver novel information and tools of potential value in plant biotechnology and breeding applications such as hybrid seed production and the control of gene flow in transgenic crops.

Main work packages

1. Construct novel germline mutants from crops such as tomato and identify targets of the DUO1-DAZ1 regulon based on bioinformatic analysis of existing transcriptome data.
2. Complete genetic and phenotypic analysis of germline mutants and establish in vitro/in vivo DNA binding assays for DAZ1.
3. Devise and evaluate a network model for the contribution of DAZ1-targets to male germline development and analyse their functions using gene-editing and by the manipulation of protein function.

Techniques that will be undertaken during the project:

The student will receive training and develop skills in range of essential and cutting-edge techniques including:

Plant culture and transformation
Transient gene expression assays and quantitative analysis (qRT-PCR)
Advanced light microscopy and image analysis (eg. confocal laser scanning)
Targeted manipulation of gene expression and protein function in planta (eg. CRISPR/Cas9)
Bioinformatic analysis of microarray & RNA-seq data
Co-expression and co-function network analysis
Integration of 'omics' data and network modelling

This project is focused on interdisciplinary bioscience, quantitative biology and the exploitation of new technology platforms to equip students with the skills to investigate biological questions across discipline boundaries, to generate, analyse and mine large-scale data sets and to be able to use state-of-the-art techniques in their research.

We are an equal opportunities employer and particularly welcome applications for Ph.D. places from women, minority ethnic and other under represented groups.
---
Funding Notes
The studentship is open to Home/EU and International students who have an external sponsor or the means to finance their studies. The studentship would be held in the Department of Genetics and Genome Biology in the College of Life Sciences at the University of Leicester. For further details and/or to discuss your application please contact Professor David Twell ([Email Address Removed]). https://www2.le.ac.uk/departments/genetics/people/twell
---
References
Borg, M., Brownfield, L., Khatab, H., Sidorova, A., Lingaya, M. and Twell, D. (2011) The R2R3 MYB transcription factor DUO1 activates a male germline-specific regulon essential for sperm cell differentiation in Arabidopsis. Plant Cell 23:1-16.
Borg, M., Rutley, N., Kagale, S. Hamamura, Y., Gherghinoiu, M., Kumar, S., Sari, U., Esparza-Franco, MA., Sakamoto, W., Rozwadowski, K., Higashiyama, T. and Twell, D. (2014). An EAR-dependent regulatory module promotes male germ cell division and sperm fertility in Arabidopsis. Plant Cell 26:1-17.
Brownfield, L., Hafidh, S., Borg, M., Sidorova, A., Mori, T. and Twell, D. (2009) A plant germ cell-specific integrator of cell cycle progression and sperm specification PLoS Genet. 5: e1000430.
Kim, H.J., Oh, S-A., Brownfield, L., Ryu, H., Hwang, I., Twell, D*. and Nam, H-G*. (2008) Control of plant male germline proliferation by SCFFBL17 degradation of cell cycle inhibitors. Nature 455, 1134-1137.
Berger, F. and Twell, D. (2011) Germline specification and function in plants. Annu Rev Plant Biol 62:461-484.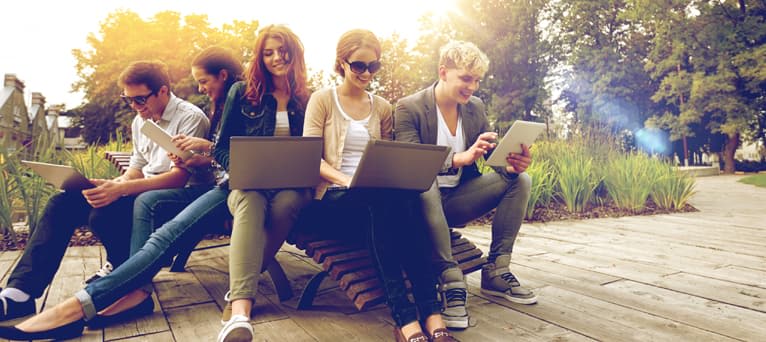 Search suggestions
Based on your current searches we recommend the following search filters.
Check out our other PhDs in Leicester, United Kingdom
Check out our other PhDs in United Kingdom
Start a New search with our database of over 4,000 PhDs