Genetic Engineering Tumour Infiltrating Lymphocytes (TILs) to achieve enhanced tumour killing
---
Prof L Wooldridge
No more applications being accepted
Competition Funded PhD Project (Students Worldwide)
---
About the Project
The project:
Major breakthroughs have recently enabled the development of paradigm‐shifting cellular immunotherapies which have transformed the treatment of blood cancers. However, there remains an urgent need to develop cellular immunotherapies to treat solid tumours.
Many solid tumours contain Tumour Infiltrating Lymphocytes (TILs) which can be isolated, expanded in vitro and re‐ infused back into the patient. This approach has shown great promise in clinical trials, although some patients do not respond and as such TIL therapy requires further refinement and optimisation. TILs recognize small peptide fragments derived from cancer antigens presented at the cancer cell surface in the context of Major Histocompatibility Complex Class I Molecules (MHCI). The recognition of peptide‐MHCI complexes is mediated by two T‐cell surface expressed receptors: the T‐cell receptor (TCR) and the CD8 co‐receptor. The TCR mediates antigen specificity, whereas CD8 acts to enhance T‐cell sensitivity and has a potent ability to fine‐tune the T‐cell response. Anti‐cancer specific TCRs are often low affinity which results in poor T‐cell recognition of cancer cells. One strategy to overcome this would be to introduce high affinity CD8 molecules into patient derived TILs. This approach would be globally applicable to TILs from any patient due to the polymorphic nature of CD8.
Here we will use high affinity CD8 molecules which have been biophysically validated and shown to have an enhanced affinity for MHCI. These high affinity CD8 molecules have been selected because their affinity for MHCI sits within a pre‐ defined affinity window designed to enable the optimization of the pMHCI/CD8 interaction for therapeutic purposes without triggering nonspecific T‐cell activation.
In this project the student will determine the molecular mechanism by which high affinity CD8 molecules enhance the strength of the pMHCI/CD8 interaction, engineer T‐cells with high affinity CD8 molecules and assess the ability of this approach to enhance T‐cell killing of tumour cells. The project will advance our aim of being able to utilise a synthetic biology approach to engineer TILs for the improved treatment of solid tumours.
This studentship will start in September 2023.
Contacts: [Email Address Removed]
Supervisory team:
Main supervisor: Prof Linda Wooldridge (University of Bristol)
Second supervisor: Dr Marc Van der Kamp (University of Bristol)
Non‐academic (CASE) supervisor: Dr John Bridgeman (Instil Bio Limited)
Collaborators: Dr Helen Winter (Bristol Haematology & Oncology Centre), Dr Chris Herbert (Bristol Haematology & Oncology Centre)
CASE partner: Instil Bio Limited
How to apply:
This studentship is part of the BBSRC SWBio Doctoral Training Partnership (https://www.swbio.ac.uk/). Please apply from https://www.swbio.ac.uk/programme/projects-available/.
Candidate requirements:
Please see https://www.swbio.ac.uk/programme/eligibility/ for conditions specific to this funding.
Due to complexities and restrictions associated with visas for part-time studies, we are currently unable to accept part-time international students to the programme Project adjustments, part-time study and flexible working – SWBiosciences Doctoral Training Partnership
Standard University of Bristol eligibility rules for PhD admissions also apply. Please visit http://www.bristol.ac.uk/study/postgraduate/2023/health-sciences/phd-veterinary-sciences/ for more information.
Our aim as the SWBio DTP is to support students from a range of backgrounds and circumstances. Where needed, we will work with you to take into consideration reasonable project adaptations (for example to support caring responsibilities, disabilities, other significant personal circumstances) as well as flexible working and part-time study requests, to enable greater access to a PhD. All our supervisors support us with this aim, so please feel comfortable in discussing further with the listed PhD project supervisor to see what is feasible.
---
Funding Notes
Funding: For eligible students (see above), funding is available to cover tuition fees and UKRI Doctoral Stipend (£17,668 p.a. for 2022/23, updated each year) for 4 years. An enhanced stipend is available for eligible students with a recognised veterinary degree (£24,789 p.a. for 2022-2023). Research training budget will also be provided to supervisors.
International students are eligible to apply for this funding but with some restrictions. The details are available at https://www.swbio.ac.uk/programme/eligibility/. We will also consider competitive self-funded applications (both UK and international) supported by external funders: https://www.swbio.ac.uk/programme/how-to-apply/external-funded-applicants/.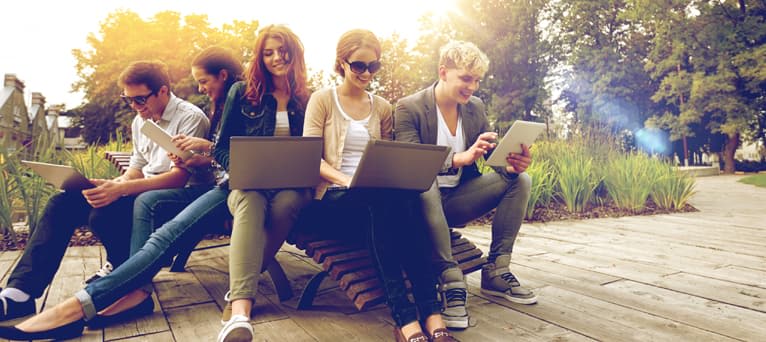 Search suggestions
Based on your current searches we recommend the following search filters.
Check out our other PhDs in Bristol, United Kingdom
Check out our other PhDs in United Kingdom
Start a New search with our database of over 4,000 PhDs