Go with the flow: the why and how of cardiovascular disease
---
Dr E Tzima
No more applications being accepted
Self-Funded PhD Students Only
---
About the Project
Have you ever wondered why and how cardiovascular disease and atherosclerotic plaques develop in the areas that they do? Why is it that some arteries are prone to blockage while others are protected? The answer lies with blood flow. It is the type of blood flow that a vessel experiences that will decide if a plaque is going to form or not. This project is aimed at the student who is curious about understanding the causes of cardiovascular disease with the ultimate aim of designing novel therapies that block plaque formation. The student will have the opportunity to carry out both basic and translational research using a multi-disciplinary approach that include both in vitro and in vivo approaches in a highly collaborative and supportive environment.
Forces are important in the cardiovascular system, acting as regulators of vascular physiology and pathology. Residing at the blood-vessel interface, endothelial cells are constantly exposed to mechanical forces due to the flowing blood. One of these forces is the frictional force of shear stress that can differ depending on vessel geometry and type. These patterns can range from uniform blood flow to disturbed blood flow. Although we know that endothelial cells can sense and respond differently to different types of flow, the mechanisms by which they sense and respond to blood flow remain a mystery. Our laboratory has pioneered the studies of endothelial mechanosensing and has championed the use of a multi-disciplinary approach to this scientific problem. The focus of the proposed studentship is to identify mechanisms by which endothelial cells sense and respond to blood flow. We will focus on identifying pathways that have been shown to be linked to cardiovascular disease and, depending on the interests of the candidate, can adopt a more basic or translational focus.
This DPhil will be based at the Tzima group at the Wellcome Trust Centre for Human Genetics and additional supervision may be provided by Professor John reader. We are part of a wider scientific community with expertise in cardiovascular biology and the opportunity to be co-mentored and co-supervised by other senior scientists will be made available. The student will have the opportunity to be exposed to a wide range of techniques based on the student's individual interests that include: i) use of imaging and genetic approaches to characterize how mechanosensing affects disease intitiation and progression ; (2) applying high throughput RNA sequencing and proteomics approaches to globally dissect steps involved in disease aetiology; 3) use of bioinformatics and biochemical experimental approaches to understand the role of blood flow forces in cardiovascular disease.
Students are encouraged to attend the MRC Weatherall Institute of Molecular Medicine DPhil Course, which takes place in the autumn of their first year. Running over several days, this course helps students to develop basic research and presentation skills, as well as introducing them to a wide range of scientific techniques and principles, ensuring that students have the opportunity to build a broad-based understanding of differing research methodologies.
Generic skills training is offered through the Medical Sciences Division's Skills Training Programme. This programme offers a comprehensive range of courses covering many important areas of researcher development: knowledge and intellectual abilities, personal effectiveness, research governance and organisation, and engagement, influence, and impact. Students are actively encouraged to take advantage of the training opportunities available to them. 
As well as the specific training detailed above, students will have access to a wide range of seminars and training opportunities through the many research institutes and centres based in Oxford.
The Department has a successful mentoring scheme, open to graduate students, which provides an additional possible channel for personal and professional development outside the regular supervisory framework. We hold an Athena SWAN Silver Award in recognition of our efforts to build a happy and rewarding environment where all staff and students are supported to achieve their full potential.
---
References
1 Mehta V, Pang K, Rozbesky D, Nather K, Keen A, Lachowski D, Kong Y, Karia D, Ameismeier M, Huang J, Fang Y, Hernandez A, Reader JS, Jones EY, Tzima E. The Guidance Receptor Plexin D1 moonlights as an endothelial mechanosensor.2020 Nature Feb 5
https://pubmed.ncbi.nlm.nih.gov/32025034/
2 Mehta V and Tzima E. 2016. Cardiovascular disease: a turbulent path to plaque formation. Nature, 540 (531-532).
https://www.ncbi.nlm.nih.gov/pubmed/27926734
3 Collins C, Osborne LD, Guilluy C, Chen Z, O'Brien ET, Reader JS, Burridge K, Superfine R, Tzima E. 2014. Haemodynamic and extracellular matrix cues regulate the mechanical phenotype and stiffness of aortic endothelial cells. Nat Commun, 5pp. 3984. - http://www.ncbi.nlm.nih.gov/pubmed/24917553
4 Liu Y, Collins C, Kiosses WB, Murray AM, Joshi M, Shepherd TR, Fuentes EJ, Tzima E. 2013. A novel pathway spatiotemporally activates Rac1 and redox signaling in response to fluid shear stress. J. Cell Biol., 201 (6), pp. 863-73. –
http://www.ncbi.nlm.nih.gov/pubmed/23733346
5 Douglas G, Mehta V, Al Haj Zen A, Akoumianakis I, Goel A, Rashbrook V, Trelfa L, Donovan L, Drydale E, Chuaiphichai S, Antoniades C, Watkins, H, Kyriakou#, Tzima E# and Channon K#. A key role for the novel coronary artery disease 1 gene JCAD in atherosclerosis via shear stress mechanotransduction. 2019. Cardiov. Res. Oct 4
https://pubmed.ncbi.nlm.nih.gov/31584065/
6 Tzima E, Irani-Tehrani M, Kiosses WB, Dejana E, Schultz DA, Engelhardt B, Cao G, DeLisser H, Schwartz MA. 2005. A mechanosensory complex that mediates the endothelial cell response to fluid shear stress. Nature, 437 (7057), pp. 426-31. - http://www.ncbi.nlm.nih.gov/pubmed/16163360

---
How good is research at University of Oxford in Clinical Medicine?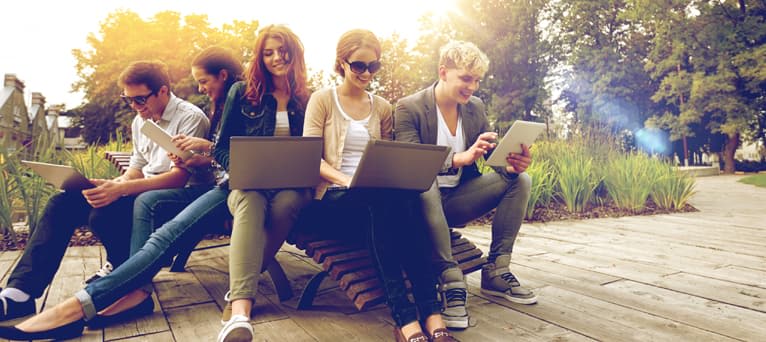 Search suggestions
Based on your current searches we recommend the following search filters.
Check out our other PhDs in Oxford, United Kingdom
Check out our other PhDs in United Kingdom
Start a New search with our database of over 4,000 PhDs