GRIN2AC1845A / GluN2AN615K: modelling a severe childhood-onset epilepsy in rats to assess potential therapeutics
---
Prof David Wyllie

,

Dr Katie Marwick
No more applications being accepted
Funded PhD Project (Students Worldwide)
---
About the Project
· Background
N-methyl-D-aspartate (NMDA) receptors are a class of ligand-gated ion channel that are activated by L-glutamate, the major excitatory neurotransmitter in the mammalian central nervous system (CNS). Physiologically NMDA receptors play critical roles in fast excitatory neurotransmission and signalling, in neurodevelopment, synaptic plasticity while dysfunctional NMDA receptor function leads failure certain forms of learning and memory, cell death via excitotoxicity leading to neurodegenerative disease, and where there is imbalance in the excitation:inhibition ratios this is thought to be a significant factor that leads to several psychiatric disorders. Importantly for this project impaired NMDA receptor function can give rise to epilepsy.
Fundamental to the normal physiological functioning of NMDA receptors is the voltage-dependent block that is mediated by Mg2+ ions – at resting membrane potentials the permeation pathway (i.e. the ion channel pore) of NMDA receptors is blocked by Mg2+ and only when the membrane potential depolarizes as a result of increased electrical activity does the pore become permeable to cations, most notably Na+, K+ and Ca2+ ions. Without voltage-dependent Mg2+ block, NMDA receptors would be active at rest and this would lead to excessive excitatory drive and uncontrolled neuronal activity and massive seizure activity. Hence, voltage-dependent Mg2+ block is critical for normal glutamatergic synaptic function. In recent years many mutations have been identified in GRIN genes (the genes that encode NMDA receptor subunits) which lead to expression of NMDA receptors with either gain- or loss- of function (1).
· About the Project
In this PhD project the student will study the effects of a mutation that in humans causes a severe childhood-onset epilepsy (2) and results from the asparagine residue in the GluN2A subunit being replaced by a lysine residue – GluN2AN615K. Our lab has previously characterized the physiological and pharmacological properties of GluN2A-containing NMDA receptors harbouring this mutation in heterologous expression systems (3, 4) but in this project we will use a transgenic rat model in which half of the GluN2A NMDA receptor subunits express the mutation – thus the heterozygous nature of the expression seen in humans is reflected in the model.
The student will use multidisciplinary approaches to gain mechanistic understanding of how the reduced voltage-dependent Mg2+ block exhibited by NMDA receptors expressing GluN2A NMDA receptor subunits leads to pathophysiological signalling in the CNS. The N615K mutation can be considered to be both a loss-of-function mutation (reduced Mg2+ block and reduced Ca2+ permeability) while at the same time it can be thought of as being a gain-of function mutation as the activity of NMDA receptors will not be inhibited at hyperpolarized membrane potentials. To assess the extent to which these two sides of altered function contribute to dysregulated signalling the student will combine electrophysiological recording from ex vivo brain slices to assess synaptic function and Ca2+-imaging to monitor network activity. Moreover, using a variety of pharmacological seizure-inducing paradigms the student will determine whether this pre-clinical model of childhood-onset epilepsy shows either spontaneous seizure-like activity or increased susceptibility to seizure initiation. Finally, using in vivo recording the student will assess whether the extent to which this mutation leads to epileptic-like activity and how such activity can be ameliorated by drug interventions.
About the ERUK-DTC
The ERUK-DTC consists of principal investigators from the University of Edinburgh researching childhood-onset epilepsies. In addition to your research, you will be trained and nurtured to become an innovative, creative thinker, will be trained in state of the art techniques, will gain insight into the needs and thoughts of patients and their families, and become equipped to engage with audiences within and beyond the research world. As an ERUK-DTC graduate, you will be ideally placed to be part of the next generation of scientific research leaders in childhood-onset epilepsies. (For more on the ERUK-DTC, see Muir Maxwell Doctoral Training Centre)
About the Supervisors/PI
Prof David Wyllie has a long-standing research interest in physiology, pharmacology and function of ligand-gated ion channels, particularly those activated by the neurotransmitter, L-glutamate. Through electrophysiological studies, his lab seeks to understand the structure-function properties and physiological roles of the various subtypes of NMDA receptors. In related research he uses pre-clinical models of single gene causes of neurodevelopmental disorders to study the properties of altered synaptic function and to assess the extent to which pharmacological intervention can ameliorate the changes that are observed in such models.
Dr Katie Marwick studied medicine at the University of Cambridge and University of Edinburgh, before training in Psychiatry in south east Scotland. She completed a Wellcome Trust funded PhD via the Edinburgh Clinical Academic Track scheme in 2016, characterising the GluN2AN615K variant in heterologous systems. She is currently a CSO/NES Clinical Lecturer in Psychiatry and Honorary Registrar in Psychiatry with NHS Lothian, specialising in General Adult Psychiatry and Perinatal Psychiatry.
Application procedure
You should hold at least an upper second-class degree or equivalent in a relevant discipline (e.g., cell biology, physiology, pharmacology, neuroscience). Applications should be emailed to [Email Address Removed] (with "ERUK-PhD" in the subject) including: (i) your CV; (ii) a personal statement (research interests, reasons for applying); (iii) any additional Information you would like to be considered e.g., special circumstances/disadvantages faced (optional; 150 word limit). Applicants should also arrange for two academic referees to submit letters of reference via email before the deadline to David Wyllie ([Email Address Removed]). All documents should be submitted no later than 5pm on January 9th, 2023. Short-listed candidates will be notified by email. Informal enquiries can be sent to [Email Address Removed].
Biological Sciences (4)
---
Funding Notes
The successful applicant will be awarded a fully-funded 3-year ERUK Doctoral Training Centre studentship which include an enhanced stipend (£20,000 pa), tuition fees, and contributions towards travel and research costs.
---
References
1. XiangWei W, Jiang Y, Yuan H: De Novo Mutations and Rare Variants Occurring in NMDA Receptors. Curr Opin Physiol 2018, 2:27-35.
2. Endele S, Rosenberger G, Geider K, Popp B, Tamer C, Stefanova I, Milh M, Kortum F, Fritsch A, Pientka FK et al: Mutations in GRIN2A and GRIN2B encoding regulatory subunits of NMDA receptors cause variable neurodevelopmental phenotypes. Nat Genet 2010, 42(11):1021-1026.
3. Marwick KFM, Hansen KB, Skehel PA, Hardingham GE, Wyllie DJA: Functional assessment of triheteromeric NMDA receptors containing a human variant associated with epilepsy. J Physiol 2019, 597(6):1691-1704.
4. Marwick KFM, Skehel PA, Hardingham GE, Wyllie DJA: The human NMDA receptor GluN2A(N615K) variant influences channel blocker potency. Pharmacol Res Perspect 2019, 7(4):e00495.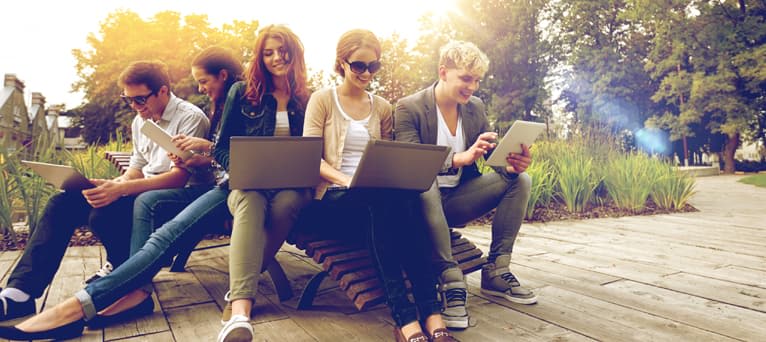 Search suggestions
Based on your current searches we recommend the following search filters.
Check out our other PhDs in Edinburgh, United Kingdom
Check out our other PhDs in United Kingdom
Start a New search with our database of over 4,000 PhDs