Hidden depths: deformation and seismic hazard in continental collision zones
---
Prof Mark Anderson

,

Prof Luca Menegon

,

Dr Nick Roberts

,

Prof Jamie Wilkinson

,

Dr Zoe Mildon
No more applications being accepted
Funded PhD Project (Students Worldwide)
---
About the Project
This project has been shortlisted for funding by the ARIES NERC DTP
Applications are invited for a 3.5 years PhD studentship. The studentship will start on 01 October 2023.
Project Description
Scientific background
How does the base of a mountain belt deform and localize large earthquakes? Does it represent a preferential conduit for fluid flow in the Earth's crust? This PhD project will address these questions using a continuous 2.4km section of core drilled through the base (décollement) of the Caledonian mountain belt as part of the International Continental Drilling Programme project "Collisional Orogeny in the Scandinavian Caledonides" (COSC-2) [1]. The core represents a unique opportunity to examine the role of fluids in facilitating deformation in the lower plate during continental collision [2], sections of the continental crust that are inaccessible in areas of active continental collision because they are deeply buried. The results will be used to critically re-evaluate mechanical models for lower plate deformation in active mountain belts and implications for better modelling of seismic hazard in these settings [3].
Research methodology
Mineral veins represent proxies for fluid flow during deformation. Microstructural and petrographic analyses of vein samples and associated alteration will determine the spatial distribution, relative timing and mechanism of vein forming processes throughout the core-section. U-Pb geochronology (using laser ablation inductively coupled plasma mass spectrometry) and fluid inclusion studies will constrain the vein chronology and the pressure, temperature and composition (including isotopic composition) of vein-forming fluids [4]. Together the data will be used to evaluate the role of fluids in relation to slip on thrust faults within both ancient and modern décollements.
Training
The successful candidate will be part of a large international collaborative research team working under the wider remit of COSC-2. Training will be given in structural analysis of drill core (using state-of-the art logging tools), electron microscopy/microprobe analysis, electron backscatter diffraction, U-Pb geochronology and fluid inclusion analysis. The student will develop expertise in each method and their application to understanding how geological fluids influence deformation. Training will also be given in communication of research results and how these can be integrated with geophysical models for seismicity in active collisional settings [5].
References
[1] Lorenz H., Rosberg J-E., Juhlin C., Klonowska I., Lescoutre R., Westmeijer G., Almqvist B.S.G., Anderson M., Bertilsson S., Dopson M., Kallmeyer J., Kück J., Lehnert O., Menegon L., Pascal C., Rejkjær S.& Roberts N.M.W. 2022. COSC-2 - Drilling the basal decollement and underlying margin of palaeocontinent Baltica in the Paleozoic Caledonide Orogen of Scandinavia. Scientific Drilling, 30, 43-57. https://doi.org/10.5194/sd-30-43-2022
[2] Prando F., Menegon L., Anderson M., Marchesini B., Mattila J. & Viola G. 2020. Fluid-mediated, brittle–ductile deformation at seismogenic depth – Part 2: Stress history and fluid pressure variations in a shear zone in a nuclear waste repository (Olkiluoto Island, Finland). Solid Earth, 11, (2) 489-511. https://doi.org/10.5194/sd-30-43-2022
[3] Zhao Y., Grujic D., Baruah S., Drukpa D., Elkadi J., Hetényi G., King G.E., Mildon Z.K., Nepal N. & Welte C. 2021. 'Paleoseismological Findings at a New Trench Indicate the 1714 M8.1 Earthquake Ruptured the Main Frontal Thrust Over all the Bhutan Himalaya. Frontiers in Earth Science 9
[4] Roberts N.M.W. and Holdsworth R.E. 2022. Timescales of faulting through calcite geochronology: A review. Journal of Structural Geology, 158, p.104578. https://doi.org/10.1016/j.jsg.2022.104578
[5] Bilham R. 2019. Himalayan earthquakes: a review of historical seismicity and early 21st century slip potential. In: TRELOAR, P. J. & SEARLE, M. P. (eds) 2019. Himalayan Tectonics: A Modern Synthesis. Geological Society, London, Special Publications, 483, 423–482.
Person Specification
Candidates should have a degree in Earth Sciences/Geology or similar. Desirable experience includes structural geology, geochemistry, plate tectonics and natural hazards.
Funding Notes
This project has been shortlisted for funding by the ARIES NERC DTP and will start on 1 October 2023.
Successful candidates who meet UKRI's eligibility criteria will be awarded a NERC studentship for 3.5 years, covering fees, stipend (£17,668 p.a. for 2022-23 rate) and research funding. International applicants (EU and non-EU) are eligible for fully-funded UKRI studentships.
ARIES students benefit from bespoke graduate training and £2,500 for external training, travel and conferences.
ARIES is committed to equality, diversity, widening participation and inclusion. Academic qualifications are considered alongside non-academic experience. Our recruitment process considers potential with the same weighting as past experience.
For information and full eligibility visit https://www.aries-dtp.ac.uk/
Apply
To apply for this position please visit here and select the studentship you would like to apply for. Please clearly state the name of the studentship project code ANDERSON_P23ARIES that you are applying for on your personal statement.
If you wish to discuss this project further informally, please contact Professor Mark Anderson, [Email Address Removed]
Please see here for a list of supporting documents to upload with your application.
For more information on the admissions process generally, please contact [Email Address Removed].
The closing date for applications is 23:59 (UK Time) 11 January 2023.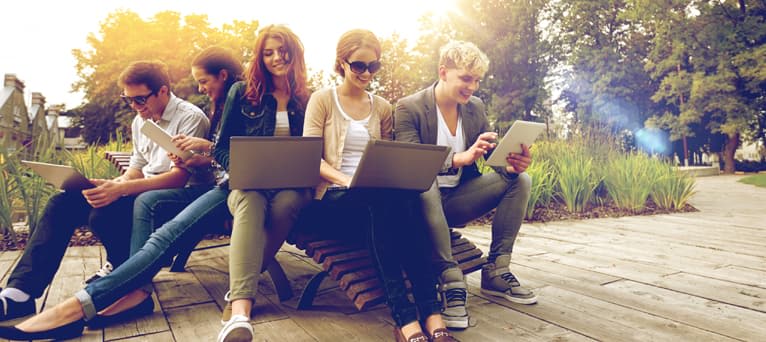 Search suggestions
Based on your current searches we recommend the following search filters.
Check out our other PhDs in Plymouth, United Kingdom
Check out our other PhDs in United Kingdom
Start a New search with our database of over 4,000 PhDs