Hierarchically ordered porous multifunctional nanocomposites for industrial catalysis
---
Dr T Sen
Applications accepted all year round
Self-Funded PhD Students Only
---
About the Project
Heterogeneous catalysis plays an important role in Industry whether it is used for the production of fine chemicals or in the removal of hazardous contaminants. Various heterogeneous catalytic supports such as clays, microporous, mesoporous and macroporous materials have been used by industries for oxidation catalysis. Oxidation of pharmaceutically important oxidation catalysis involved diffusion of such bulkier reagents through the porous supports and forming a suitable transitional complex for shape selective products. However diffusional restriction of bulkier molecules through the micro / mesopores and the poor surface area of macroporous materials have led to the development of high surface area materials containing pore sizes on three different length scales i.e. micropores ( 50nm) with hierarchical ordering. Sen et al have reported [1,2,3] the fabrication of large surface area hierarchically ordered porous silicate materials with pore-interconnectivity in three length scales in a controlled fashion. Recently the same group has reported the simultaneous incorporation of magnetic and catalytic centres for the application in heterogeneous catalysis [5-8] and decomposition [9] of organic pollutants.

The proposed project is to expand our activity in the area of heterogeneous catalysis using such novel nanocomposites especially for the selective oxidation of bulkier organic molecules for industrial importance and photo-catalytic decomposition of toxic organic compounds for removal of organic pollutants from water as a part of our on-going project under UKIERI project [Contract no: IND/Cont (E) 14-15/ 055] funded by British Council, UK and Department of Science and Technology, India (2014-2016)

For informal enquiry, please contact Dr Tapas Sen by email: [Email Address Removed]
More information about his research visit: http://www.uclan.ac.uk/research/explore/groups/surface_patterning.php


---
Funding Notes
Applicants should have or expected to obtain a good primary degree / Master's degree (or overseas equivalent) in Chemistry or a closely related discipline. In addition, applicants should have undertaken a first degree entirely in English in the UK or hold IELTS 6.5 or equivalent. To apply follow the instructions at http://www.uclan.ac.uk/research/study/how_to_apply.php. Please note that Additional Research Costs will also be required for this project (please enquire) to cover consumables and travel.
---
References
1. T. Sen, M.W. Anderson, J. L. Casci, C. E. Egger, G. J. T. Tiddy, "A macroporous-mesoporous-microporous silica material with ordered mesoporosity influenced by alcohol co-surfactant." UK patent (Ref. GB 0201951.1, 2002).
2. T. Sen, J. L. Casci, G. J. T. Tiddy and M. W. Anderson, "One-Pot Synthesis of Hierarchically Ordered Porous Silica Materials on Three Orders of Length Scale" Angewendte Chemie International Edition in English 42, 4649 (2003).
3. T. Sen, J. L. Casci, G. J. T. Tiddy and M. W. Anderson, "Synthesis and Characterisation of Novel Hierarchically Ordered Porous Silica Materials" Chemistry of Materials 16, 2044 (2004).
4. T. Sen, J. L. Casci, G. J. T. Tiddy and M. W. Anderson, "Hierarchically Ordered Porous Silica Composites: Ordering on Three different Lengths with Three Dimensional Pore Inter-connectivity" Studies in Surface Science and Catalysis 154, 408 (2004)
5. T. Sen, I. J. Bruce, T. Mercer "Fabrication of novel hierarchically ordered porous magnetic nanocomposites for bio-catalysis" Chemical Communications. 46, 6807 (2010)
6. T. Sen, J. Whittle, M. Howard "Hierarchically ordered porous novel vanado-silicate catalyst for highly efficient oxidation of bulky organic molecules" Chemical Communications 48, 4232 (2012)
7. J. Mondal, T. Sen and A. Bhaumik "Fe3O4@ mesoporous SBA-15: A robust and magnetically recoverable catalyst for One-Pot Synthesis of 3,4-Dihydropyrimidin-2(1H)-ones via Biginelli reaction" RSC Dalton Transactions 41, 6173 (2012)
8. M. Eizadi-sharifabad, B. Hodgson, M. Jellite, T. Mercer, T. Sen*, "Enzyme Immobilised Novel Core-shell Superparamagnetic Nanocomposites for Enantioselective formation of 4-(R)-hydroxycyclopent-2-en-1-(S)-acetate" Chemical Communications 50, 11185 (2014)
9. L. Lu, F. Teng, T. Sen, D. Qi, L. Wang, J. Zhang, "Synthesis of Visible-Light Driven CrxOy-TiO2 Binary Photocatalyst Based on Hierarchical Macro-Mesoporous Silica" Journal of Applied Catalysis B: Environmental 163, 15 (2014)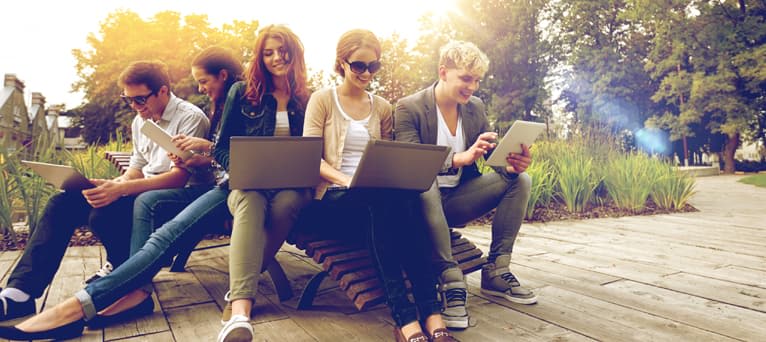 Search suggestions
Based on your current searches we recommend the following search filters.
Check out our other PhDs in Preston, United Kingdom
Check out our other PhDs in United Kingdom
Start a New search with our database of over 4,000 PhDs