High capacity mode-division multiplexing optical fibre communications (Advert Reference: RDF22-R/EE/MPEE/ZHU)
---
Dr Jiangbo Zhu
No more applications being accepted
Competition Funded PhD Project (UK Students Only)
---
About the Project
The ever-emerging services and applications, such as cloud computation, big data, and internet of things, have imposed exponentially growing capacity demand on the communication systems and networks on all layers. Due to the fundamental bottlenecks faced by the traditional communication technologies, new communication technologies and infrastructures are desperately needed for the sustainable growth of system capacity.
In particular, increasing the capacity in optical fibre communication systems and networks with current solutions is challenged by the limitations in both physics (e.g., nonlinearities in optical fibre) and engineering (e.g., power consumption in integrated circuits). For the next-generation fibre communication solutions, such as mode-division multiplexing (MDM), techniques for the complex light-field manipulation and transmission are essential. To this end, new platforms and media for structured-light engineering and the related physics should be investigated. Novel devices and components need to be developed accordingly to meet the industrial standards, such as compact size, high robustness, and low cost. In addition, system implementation of key components interfaced with high reliability is desired.
In this programme, the student will investigate the fundamental physics of structured light and fibre optics, and design system components for MDM fibre communication systems. More specifically, the student will carry out the research in the following aspects:
Study the structured-light optics, including spin-orbit interaction of light and nonlinear interaction between higher-order modes in optical fibres, and develop systematic theoretic description of the linear and nonlinear impairments to optical modes in multi-mode and few-mode fibres (MMF and FMF).
By considering the predicted linear and nonlinear impairments in MDM systems and taking the inverse design approach, develop novel components (e.g., optical mode (de)multiplexers and fibre-chip interfaces) that allow the mitigation of these impairments and realisation of high-capacity transmission.
MDM components will be investigated on both passive and active platforms (e.g., silicon and III-V materials) with in-house simulation models, as well as commercially available numerical solutions (e.g., finite-difference time-domain (FDTD) and finite-element method (FEM)). The fabrication and testing of the devices will partially conducted via the collaboration with our research partners, including University of Bristol and University of Glasgow. Different types of MMF and FMF will be researched theoretically for linear and nonlinear impairments modelling (e.g., ring-core fibre and multi-core fibre), and our international partnership (including FiberHome, YOFC and Sun Yat-sen University in China) will be maintained for drawing and custom-fabrication of novel optical fibres.
The Principal Supervisor for this project is Dr Jiangbo Zhu.
Eligibility and How to Apply:
Please note eligibility requirement:
Academic excellence of the proposed student i.e. 2:1 (or equivalent GPA from non-UK universities [preference for 1st class honours]); or a Masters (preference for Merit or above); or APEL evidence of substantial practitioner achievement.
Appropriate IELTS score, if required.
Applicants cannot apply for this funding if currently engaged in Doctoral study at Northumbria or elsewhere or if they have previously been awarded a PhD.
For further details of how to apply, entry requirements and the application form, see
https://www.northumbria.ac.uk/research/postgraduate-research-degrees/how-to-apply/
Please note: Applications that do not include a research proposal of approximately 1,000 words (not a copy of the advert), or that do not include the advert reference (e.g. RDF22-R/…) will not be considered.
Deadline for applications: 20 June 2022
Start Date: 1 October 2022
Northumbria University takes pride in, and values, the quality and diversity of our staff and students. We welcome applications from all members of the community.
Funding Notes:
Each studentship supports a full stipend, paid for three years at RCUK rates (for 2022/23 full-time study this is £16,602 per year) and full tuition fees. Only UK candidates may apply.
Studentships are available for applicants who wish to study on a part-time basis over 5 years (0.6 FTE, stipend £9,961 per year and full tuition fees) in combination with work or personal responsibilities.
Please note: to be classed as a Home student, candidates must meet the following criteria:
• Be a UK National (meeting residency requirements), or
• have settled status, or
• have pre-settled status (meeting residency requirements), or
• have indefinite leave to remain or enter.
---
References
1. Y. Wen, I. Chremmos, Y. Chen, G. Zhu, J. Zhang, J. Zhu, Y. Zhang, J. Liu, and S. Yu, "Compact and high-performance vortex mode sorter for multi-dimensional multiplexed fiber communication systems," Optica 7, 254-262 (2020).
2. J. Liu, G. Zhu, J. Zhang, Y. Wen, X. Wu, Y. Zhang, Y. Chen, X. Cai, Z. Li, Z. Hu, J. Zhu, and S. Yu, "Mode Division Multiplexing Based on Ring Core Optical Fibers," IEEE J. Quantum Electron. 54, 1-18 (2018).
3. Y. Wen, I. Chremmos, Y. Chen, J. Zhu, Y. Zhang, and S. Yu, "Spiral Transformation for High-Resolution and Efficient Sorting of Optical Vortex Modes," Phys. Rev. Lett. 120, 193904 (2018).
4. Z. Shao, J. Zhu, Y. Zhang, Y. Chen, and S. Yu, "Spin-orbit interaction of light induced by transverse spin angular momentum engineering," Nat. Commun. 9, 926 (2018).
5. J. Zhang, G. Zhu, J. Liu, X. Wu, J. Zhu, C. Du, W. Luo, Y. Chen, and S. Yu, "Orbital-angular-momentum mode-group multiplexed transmission over a graded-index ring-core fiber based on receive diversity and maximal ratio combining," Opt. Express 26, 4243-4257 (2018).
6. G. Zhu, Z. Hu, X. Wu, C. Du, W. Luo, Y. Chen, X. Cai, J. Liu, J. Zhu, and S. Yu, "Scalable mode division multiplexed transmission over a 10-km ring-core fiber using high-order orbital angular momentum modes," Opt. Express 26, 595-604 (2018).
7. K. Cicek, Z. Hu, J. Zhu, L. Meriggi, S. Li, Z. Nong, S. Gao, N. Zhang, X. Wang, X. Cai, M. Sorel, and S. Yu, "Integrated optical vortex beam receivers," Opt. Express 24, 28529-39 (2016).
8. H. Li, D. B. Phillips, X. Wang, Y. D. Ho, L. Chen, X. Zhou, J. Zhu, S. Yu, and X. Cai, "Orbital angular momentum vertical-cavity surface-emitting lasers," Optica 2, 547-552 (2015).
9. S. Zheng, X. Hui, J. Zhu, H. Chi, X. Jin, S. Yu, and X. Zhang, "Orbital angular momentum mode-demultiplexing scheme with partial angular receiving aperture," Opt. Express 23, 12251-57 (2015).
10. J. Zhu, Y. Chen, Y. Zhang, X. Cai, and S. Yu, "Spin and Orbital Angular Momentum and Their Conversion in Cylindrical Vector Vortices," Opt. Lett. 39, 4435-38 (2014).
11. M. J. Strain, X. Cai, J. Wang, J. Zhu, D. B. Phillips, L. Chen, M. L., J. L. O'Brien, M. G Thompson, M. Sorel, and S. Yu, "Fast Electrical Switching of Orbital Angular Momentum Modes Using Ultra-Compact Integrated Vortex Emitters," Nat. Commun. 5, 4856 (2014).
12. J. Zhu, X. Cai, Y. Chen, and S. Yu, "Theoretical Model for Angular Grating-Based Integrated Optical Vortex Beam Emitters," Opt. Lett. 38, 1343-45 (2013).
13. X. Cai, J. Wang, M. J. Strain, B. Johnson-Morris, J. Zhu, M. Sorel, J. L. O'Brien, M. G. Thompson, and S. Yu, "Integrated Compact Optical Vortex Beam Emitters," Science 338, 363-66 (2012).
---
How good is research at Northumbria University in Engineering?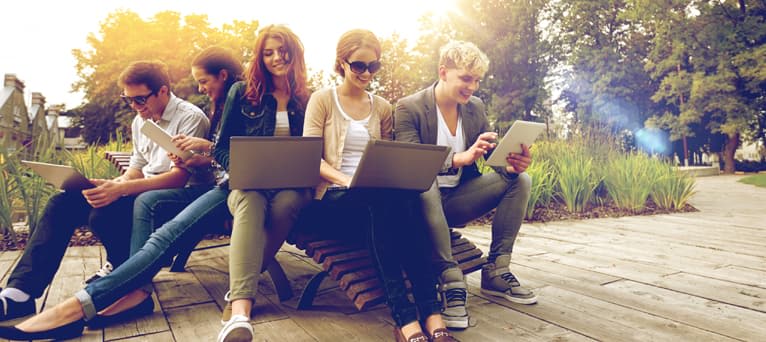 Search suggestions
Based on your current searches we recommend the following search filters.
Check out our other PhDs in Newcastle, United Kingdom
Check out our other PhDs in United Kingdom
Start a New search with our database of over 4,000 PhDs