How does defective DNA replication contribute to ageing?
---
Dr J Houseley
No more applications being accepted
Awaiting Funding Decision/Possible External Funding
---
About the Project
About the Project
The Babraham Institute is a world-leader in fundamental biological research investigating the systems that underpin development and healthy ageing. It is a recognised postgraduate University Partner Institute of the University of Cambridge. Starting October 2023 a Research Studentship will be available leading to a University of Cambridge PhD degree in the laboratory of Dr Jon Houseley. This studentship can be awarded for up to 4 years.
Details of our interactive scientific programmes can be found on www.babraham.ac.uk. As a student at the Institute, you will have access to all of our outstanding science facilities, each one providing specialist equipment and expertise to support key research techniques and technologies.
Project Details
Maintenance of DNA replication is critical for the long-term survival of proliferating cell populations. The DNA replication machinery is exceptionally robust, with many overlapping systems ensuring error-free genome maintenance. Defective DNA replication can cause mutation, but more subtly may reduce proliferation, increase cellular stress responses, and form damaging extrachromosomal DNA. The aim of this project is to dissect the causes of DNA replication defects during ageing in yeast and the contribution of DNA replication to cellular pathology
The DNA replication machinery evolved to be conservative, and we predict that most defects are likely to result in slower, more expensive, more heterogenous replication and only rarely de novo mutation. Indeed, yeast aged in an ideal environment do not accumulate mutations. However, mutations in the replication machinery or nuclear proteins that affect DNA replication are common causes of progeria (eg: Werner Syndrome or HGPS), showing that DNA replication defects can cause ageing. Furthermore, recent work in our lab has attributed ageing pathology in yeast to a non-heritable accumulation of extrachromosomal DNA formed through defective DNA replication, which may also occur in higher eukaryotes.
A preliminary analysis of DNA replication in replicatively aged yeast using our state-of-the-art TrAEL-seq method discovered many age-associated differences including decreased replication directionality, mitochondrial hyperproliferation and increased DNA damage at nucleosome free regions. All of this is consistent with DNA replication being profoundly impaired as cells age
Hypothesis:
DNA replication becomes less efficient and less robust to environmental challenge with age, leading to formation of toxic extrachromosomal DNA and the onset of senescence
Objectives:
i) Determine the causes of replication errors observed in ageing cells
ii) Study the formation of extrachromosomal DNA during ageing
iii) Assess the impact of metabolism and stress on DNA replication in aged cells
i) Initially, multiplexed TrAEL-seq will be applied to study age-linked DNA replication changes in mutants and environments that prevent the onset of senescence or extend lifespan, to determine how the replication and DNA damage phenotypes are related to ageing, senescence and alterations in metabolism. To complement this, a set of profiling methods will better characterise the genome environment, including polymerase usage (PU-seq) for replication direction, GLOE-seq for single strand breaks and DNA adducts and ATAC-seq for nucleosome distribution.
ii) Unresolved replication forks at mitosis, predicted to form extrachromosomal DNA will be studied firstly using inducible mutants to purify cells at chosen cell cycle stages, particularly G2-M and anaphase, then unresolved replication forks assayed by TrAEL-seq. In tandem, aged mutants defective in stalled replication fork tolerance (particularly structure specific endonucleases and break induced replication factors), will be assayed as these are expected to accumulate unresolved forks
iii) Finally, mutants that alter metabolic state and more precisely control the flux of key metabolites will be tested to alter nuclear and/or mitochondrial DNA replication and assessed, with analysis of effects on senescence. The ability of the DNA replication system to tolerate low nutrients and chemical stressors, both in replication profile and formation of extrachromosomal DNA will be assayed.
If you would like more information, or have any questions not answered on our website or the University of Cambridge Graduate Application Portal, please contact us:
The Graduate Studies Tutor, Babraham Hall, Babraham Institute, Babraham Research Campus, Cambridge, CB22 3AT via email [Email Address Removed] .
An Equal opportunities employer. An Institute supported by the Biotechnology and Biological Sciences Research Council.
All applications for PhD Studentships at the Babraham Institute need to be made using the University of Cambridge Graduate Application Portal ( https://www.postgraduate.study.cam.ac.uk/application-process/applicant-portal-and-self-service-account ) regardless of funding source. Please see the "Applying for a PhD" pages on our website ( https://www.babraham.ac.uk/) for further details of the application process.
We hope to be able to invite short-listed applicants to attend our Institute for a series of interviews shortly after the application deadline. This will give applicants an opportunity to meet their Group Leader and their research group, as well as receiving a tour of our research facilities. Reasonable travel expenses will be paid to those invited.
Students will not be able to take up an award unless they meet all University eligibility criteria and are successful in securing admission to the University. In addition, they will not be able to apply for a visa (if needed) until they hold an unconditional offer from the University.
The deadline for submission of applications via the Graduate Application Portal is 1st December 2022. Incomplete applications will not be considered.
---
Funding Notes
Please see our website and the BBSRC website for details of eligibility and funding. Non-EU nationals must find funding for academic fees and personal support. In cases, where applicants must find their own funding, we will require evidence that the level of funding is at least equal to the standard BBSRC/MRC PhD funding package.
Funding Status for this project: Awaiting Funding Decision/Possible External Funding/Students Worldwide.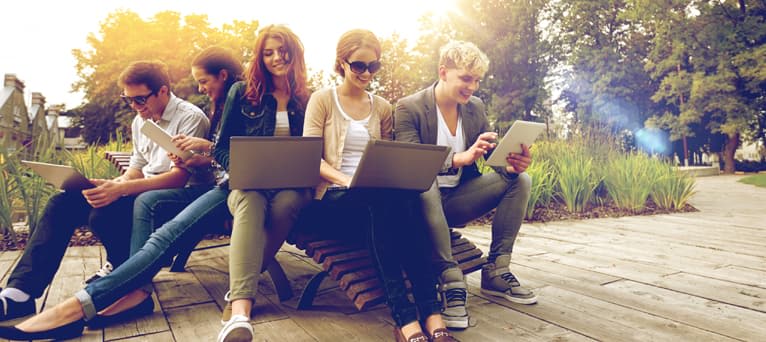 Search suggestions
Based on your current searches we recommend the following search filters.
Check out our other PhDs in Cambridge, United Kingdom
Check out our other PhDs in United Kingdom
Start a New search with our database of over 4,000 PhDs