How does the chromatin- and RNA-associated protein SAF-A support chromosomal DNA replication and promote cancer?
---
Dr Shin-Ichiro Hiraga

,

Prof Anne Donaldson
No more applications being accepted
Funded PhD Project (Students Worldwide)
---
About the Project
This PhD project will elucidate how robust and rapid DNA replication is promoted by Scaffold Attachment Factor-A (SAF-A), and examine how SAF-A contributes to tumour development.
BACKGROUND
Chromatin structure is closely intertwined with chromatin activities, such as DNA replication and transcription [1]. Scaffold Attachment Factor-A (SAF-A), also known as heteronuclear RNP U (HNRNPU), is an RNA- and DNA-binding protein that controls chromatin structure in the nucleus [2]. The expression level of SAF-A is linked to cell proliferation: SAF-A expression is elevated in a wide range of cancers, particularly breast cancers [3, 4]. Conversely, reduced SAF-A level is associated with body development disorders such as microcephaly [5-7]. However, direct mechanisms that link SAF-A to proliferation are unknown.
We have discovered that SAF-A is required for robust and rapid DNA replication and cell proliferation. Specifically, we find SAF-A promotes licensing of replication origins for initiation, and rapid replication fork progression [8]. Moreover, cells depleted for SAF-A suffered from replication stress and tend to enter quiescence inappropriately [8]. These findings suggest that SAF-A abundance affects cellular competence for DNA replication and proliferation. Considering that cancer cells are under constant replication stress [9, 10], we hypothesise SAF-A overexpression helps tumour development through the management of replication stress.
RESEARCH PROJECT
This 4-year PhD project will address 3 main questions:
1. Does the abundance of SAF-A impact DNA replication?
The PhD project will examine whether the abundance of SAF-A impacts DNA replication, by testing how overexpressing and depleting SAF-A affects resistance to DNA replication inhibitors.
2. Are RNA- and DNA-binding of SAF-A required for its function in DNA replication?
The student will investigate whether the RNA- or DNA-binding functions of SAF-A are needed to promote DNA replication, and cellular resistance to replication inhibition.
3. Which chromatin proteins are affected by SAF-A?
To understand how SAF-A affects the replication machinery, the impact on chromatin composition of abrogating the RNA- and DNA-binding function of SAF-A will be investigated using proteomics.
This research will reveal the mechanism through which SAF-A supports robust DNA replication and cell proliferation; and also the impact of SAF-A on chemoresistance and contributions to tumour development. Long-term, this research will inform cancer diagnostics.
The research will be carried out in the Institute of Medical Sciences located at the Foresterhill campus of the University of Aberdeen. The institute is well-supported by various facilities such as Microscopy, Flow cytometry, Genomics and Proteomics. The successful student will join an extended group of researchers sharing interests in the biology of chromosomes maintenance. The supervisory team is experienced in the experimental approaches involved, and will provide strong support and training for this research programme.
Informal enquiries are welcome and should be addressed to Dr Shin-ichiro Hiraga ([Email Address Removed]). Enquiries should include a CV and should briefly outline your interest in the research area.
Essential background of student:
Good candidates will have a strong interest in mechanisms of chromosome maintenance, and will either have or be about to obtain a Masters or Undergraduate degree at 2.1 level (or equivalent), with lab research project experience in a suitable area (such as biochemistry, genetics, or molecular biology).
-------------
APPLICATION PROCEDURE:
International applicants are eligible to apply for this studentship but will have to find additional funding to cover the difference between overseas and home fees (approximately £17,000 per annum)
Formal applications can be completed online: https://www.abdn.ac.uk/pgap/login.php
You should apply for the Degree of Doctor of Philosophy in Medical Sciences to ensure your application is passed to the correct team
Please clearly note the name of the supervisor and exact project title on the application form. If you do not mention the project title and the supervisor on your application it will not be considered for the studentship.
Candidates should have (or expect to achieve) a minimum of a 2.1 Honours degree in a relevant subject. Applicants with a minimum of a 2.2 Honours degree may be considered provided they have a Merit/Commendation/Distinction as Master's level.
General application enquiries can be made to [Email Address Removed]
Biological Sciences (4)
---
Funding Notes
This is a 4 year PhD position with an expected start of October 2022. Funding is provided by the University of Aberdeen, School of Medicine, Medical Sciences and Nutrition.
Full funding is available to UK candidates only.
Overseas candidates can apply for this studentship but will have to find additional funding to cover the difference between overseas and home fees (approximately £17,000 per annum).
---
References
integrity by limiting DNA replication licensing. Nat Commun, 2018. 9(1): p. 3704.
2. Nozawa, R.S., et al., SAF-A Regulates Interphase Chromosome Structure through Oligomerization with Chromatin-Associated RNAs. Cell, 2017. 169(7): p. 1214-1227 e18.
3. TCGA Research Network. Available from: https://www.cancer.gov/tcga.
4. Durkin, A., et al., Clinical findings of 21 previously unreported probands with HNRNPU-related syndrome and comprehensive literature review. Am J Med Genet A, 2020.
5. Connolly, C., et al., SAF-A promotes origin licensing and replication fork progression to ensure robust DNA replication. J Cell Sci, 2022. 135(2): p. jcs258991.
6. Gaillard, H., T. Garcia-Muse, and A. Aguilera, Replication stress and cancer. Nat Rev Cancer, 2015. 15(5): p. 276-89.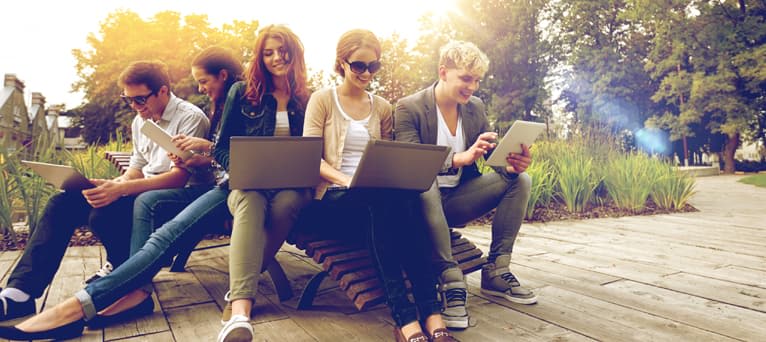 Search suggestions
Based on your current searches we recommend the following search filters.
Check out our other PhDs in Aberdeen, United Kingdom
Check out our other PhDs in United Kingdom
Start a New search with our database of over 4,000 PhDs