iCASE PhD Studentship: Deciphering Reaction Mechanisms of Biomass Upgrading over Zeolitic Materials via Advanced NMR
---
Prof Frédéric Blanc
No more applications being accepted
Funded PhD Project (UK Students Only)
---
About the Project
This opportunity will remain open until the position has been filled and so early applications are encouraged.
This iCASE PhD studentship in partnership with Johnson Matthey (JM) is an exciting opportunity to determine the reaction mechanism of biomass upgrading.
Fast catalytic pyrolysis utilising aluminosilicate microporous solids offers an efficient pathway for biomass upgrading. However, there is a significant lack of understanding in the reaction mechanism(s), intermediate species formed and how they are influenced by zeolite environments (e.g. topologies). This hinders progress towards the design of catalysts with improved activity, stability and selectivity, and more efficient use chemical transformations. This project will develop new capabilities, integrating fast pyrolysis reactions with advanced Nuclear Magnetic Resonance (NMR) technologies, augmented by hyperpolarisation for dramatic data acquisition acceleration (e.g. Dynamic Nuclear Polarisation (DNP)-enhanced NMR). The research programme will utilise a reactor design that allows reaction quenching to capture in-situ chemistry processes that could be unravelled by exploiting cutting-edge experimental (DNP) NMR-based methodologies. Understanding how zeolites influence products formed during biomass upgrading is fundamental in biomass and waste conversion to renewable fuels and chemicals. The results will have impact on the chemistry of microporous solids.
This PhD studentship will allow a highly motivated candidate to participate in the development of catalytic systems for biomass upgrading and will have a unique research profile across catalysis and NMR spectroscopy. The successful applicant will join a collaborative, international and multidisciplinary research team that will provide complete student training, skills and development, ensuring strong employability. The project is based in the Department of Chemistry at the University of Liverpool, which is an international centre of excellence for the chemistry of advanced materials, and has ample opportunities to secondments in various JM's research centres to gain hands-on experience/appreciation with NMR facilities in an industrial setting, fast catalytic pyrolysis of biomass and zeolite synthesis. The successful applicant will have access to state-of-the-art local NMR facilities, be able to perform experiments at world-leading large scale NMR research facilities, and expand their research vision and interest by attending (inter)national conferences.
The successful candidate should have, or expect to have, at least a 2:1 degree or equivalent in Chemistry, Physics, Materials Science or closely related subject. The candidate should be highly motivated, curious, have competent English communication skills, computer skills and be able to work both as part of a team and independently. Project experience in NMR spectroscopy would be an advantage, but is not a prerequisite.
This studentship will start on 1st October 2022. 
Applications must include a cover letter including the applicant motivation in this PhD studentship and teaching interests, a full CV, and the contact details of two academic referees and should be sent by email to Prof. Frédéric Blanc ([Email Address Removed]) indicating "iCASE PhD studentship 2022" in the subject line.
For enquiries please contact Prof. Frédéric Blanc on: [Email Address Removed]
---
Funding Notes
The funding for this position is from an iCASE EPSRC PhD studentship in partnership with JM.
Details of eligibility are on the EPSRC website and only applications from candidates meeting these criteria will be considered.
UK nationals are only eligible for this position and applications from non-UK/non-EU candidates will not be considered unless you have your own funding to cover the difference between UK and non-UK/non-EU fees (around £22,000 per annum).
The award will pay full tuition fees and maintenance grant for 4 years. The maintenance grant is £15,609 per annum for 2022/23, with the possibility of an increase for 2023/24.
---
References
For recent literature examples, see:
DNP NMR Reveals the Hidden Surface C-C Bond Growth Mechanism over ZnAlOx during Syngas Conversion. P. Gao, D. Xiao, Z. Zhao, S. Paul, F. Blanc, X. Han, G. Hou, X. Bao, J. Ener. Chem., 2022, 67, 640-644. https://www.sciencedirect.com/science/article/abs/pii/S2095495621005970?via%3Dihub
Identification of Different Carbenium Ion Intermediates in Zeolites with Identical Chabazite Topology via 13C-13C Through-Bond NMR Correlations, D. Xiao, X. Han, X. Bao, G. Hou, F. Blanc, RSC Advances, 2019, 9, 12415-12418. https://pubs.rsc.org/en/content/articlelanding/2019/ra/c9ra02280e
Fast Detection and Structural Identification of Carbocations on Zeolites by Dynamic Nuclear Polarization Enhanced Solid-State NMR, D. Xiao, S. Xu, N. J. Brownbill, S. Paul, L. Chen, S. Pawsey, F. Aussenac, B. Su, X. Han, X. Bao, Z. Liu, F. Blanc, Chem. Sci. 2018, 9, 8184-8193. https://pubs.rsc.org/en/content/articlelanding/2018/sc/c8sc03848a
Direct Structural Identification of Carbenium Ions and Investigation of Host-guest Interaction in the Methanol to Olefins Reaction Obtained by Multinuclear NMR Correlations. D. Xiao, S. Xu, X. Han, X. Bao, Z. Liu, F. Blanc, Chem. Sci., 2017, 8, 8309-8314. https://pubs.rsc.org/en/content/articlelanding/2017/sc/c7sc03657d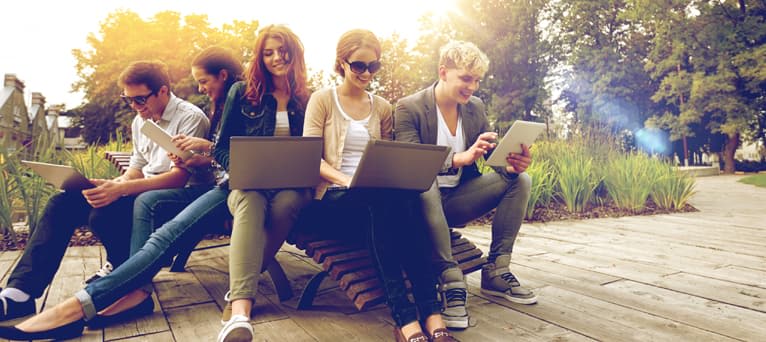 Search suggestions
Based on your current searches we recommend the following search filters.
Check out our other PhDs in Liverpool, United Kingdom
Check out our other PhDs in United Kingdom
Start a New search with our database of over 4,000 PhDs