Identification of novel regulators of pancreatic beta-cell identity
---
Dr I Akerman
Applications accepted all year round
Self-Funded PhD Students Only
---
About the Project
Diabetes is the largest epidemic in human history that affects 1 in 12 adults worldwide. Due to our modern lifestyle, it is one of the few diseases where the incidence is set to rise dramatically, with projections putting 650 million people at risk by 2040. This condition occurs when the beta-cells, located within the pancreas, malfunction. Diabetes is a chronic disease without a known cure. Current research aims to generate functional beta-cells under laboratory conditions in order to replace or supplement a diabetic patient's failing beta-cells. One way to generate beta-cells in the lab is to use induced pluripotent stem (IPS) cells, which have the potential to turn into any cell type of the body. "Beta-like" cells have been generated from IPS cells, which can mimic but cannot yet replicate all the intricacies of a true beta-cell. Research in my laboratory aims to identify and understand novel key regulators of the pancreatic beta cell that can be targeted to improve the production and quality of IPS derived beta-cells.
The aim of this project is to perform a loss of function screen on unknown regulators of the pancreatic beta cell. This project involves both molecular biology techniques (such as CRISPR-cas9 mediated gene knockouts in cell lines, Chromatin immunoprecipitation) and bioinformatic analysis (RNA-seq, ChIP-seq and integration of our data into known datasets). Hence, the PhD candidate will receive training in bioinformatics, genetics and molecular biology fields.
Person Specification
Ideally the candidate should have a strong background in molecular and cellular biology and have a degree (or expected degree) in a similar field. We are looking for a candidate with academic success as well as a demonstrated interest and enthusiasm in research. We value the relevant skillset of the budding researcher and look for a pragmatic, skilled person with a positive attitude.
To be considered for this studentship, please send the following documents to Dr Ildem Akerman [Email Address Removed]:
• A detailed CV, including your nationality and country of birth;
• Names and addresses of two referees;
• A covering letter highlighting your research experience/capabilities;
• Copies of your degree certificates with transcripts;
• Evidence of your proficiency in the English language, if applicable.
---
References
Neonatal diabetes mutations disrupt a chromatin pioneering function that activates the human insulin gene
Ildem Akerman, Miguel Angel Maestro, Vanessa Grau, Gerhard Mittler, Javier Garcia Hurtado, Philippe Ravassard, Lorenzo Piemonti, Jorge Ferrer. Cell Reports, 2021.
PDX1LOW MAFALOW β-cells contribute to islet function and insulin release
Daniela Nasteska, Nicholas H.F. Fine, Fiona B. Ashford, Gabrielle Smith, Mostafa Bakhti, Aimee Bastidas-Ponce, Remi Fiancette, Guy A. Rutter, Rita Nano, Lorenzo Piemonti, Heiko Lickert, Qiao Zhou, Ildem Akerman, David J. Hodson. Nature Communications, 2021
A predictable, conserved DNA sequence signature defines human DNA replication origins
Ildem Akerman, Bahar Kasaai, Alina Bazarova, Pau Biak Sang, Marie, Artufel, Isabelle Peiffer, Romain Derelle, Sandrina Kinet, Manuela Romano, Charles Theillet, Naomi Taylor, Benoit Ballester, Marcel Mechali. Nature Communications, 11 (1), 1-15, 2020
Human pancreatic β cell lncRNAs control cell-specific regulatory networks.
Ildem Akerman, Zhidong Tu, Anthony Beucher, Delphine MY Rolando, Claire Sauty-Colace, Marion Benazra, Nikolina Nakic, Jialiang Yang, Huan Wang, Lorenzo Pasquali, Ignasi Moran, Javier Garcia-Hurtado, Natalia Castro, Roser Gonzalez-Franco, Andrew F Stewart, Caroline Bonner, Lorenzo Piemonti, Thierry Berney, Leif Groop, Julie Kerr-Conte, Francois Pattou, Carmen Argmann, Eric Schadt, Philippe Ravassard, Jorge Ferrer Cell Metabolism 2017
Pancreatic islet enhancer clusters enriched in type 2 diabetes risk-associated variants
Lorenzo Pasquali, Kyle J Gaulton, Santiago A Rodríguez-Seguí, Loris Mularoni, Irene Miguel-Escalada, Ildem Akerman, Juan J Tena, Ignasi Morán, Carlos Gómez-Marín, Martijn Van De Bunt, Joan Ponsa-Cobas, Natalia Castro, Takao Nammo, Inês Cebola, Javier García-Hurtado, Miguel Angel Maestro, François Pattou, Lorenzo Piemonti, Thierry Berney, Anna L Gloyn, Philippe Ravassard, José Luis Gómez Skarmeta, Ferenc Müller, Mark I McCarthy, Jorge Ferrer Nature Genetics 2014.
Human β cell transcriptome analysis uncovers lncRNAs that are tissue-specific, dynamically regulated, and abnormally expressed in type 2 diabetes.
Ignasi Morán, İldem Akerman*, Martijn Van De Bunt, Ruiyu Xie, Marion Benazra, Takao Nammo, Luis Arnes, Nikolina Nakić, Javier García-Hurtado, Santiago Rodríguez-Seguí, Lorenzo Pasquali, Claire Sauty-Colace, Anthony Beucher, Raphael Scharfmann, Joris Van Arensbergen, Paul R Johnson, Andrew Berry, Clarence Lee, Timothy Harkins, Valery Gmyr, François Pattou, Julie Kerr-Conte, Lorenzo Piemonti, Thierry Berney, Neil Hanley, Anna L Gloyn, Lori Sussel, Linda Langman, Kenneth L Brayman, Maike Sander, Mark McCarthy, Philippe Ravassard, Jorge Ferrer. Cell Metabolism 2012.
GATA6 haploinsufficiency causes pancreatic agenesis in humans.
Hana Lango Allen, Sarah E Flanagan, Charles Shaw-Smith, Elisa De Franco, Ildem Akerman*, Richard Caswell, International Pancreatic Agenesis Consortium; Jorge Ferrer, Andrew T Hattersley, Sian Ellard. Nature Genetics 2011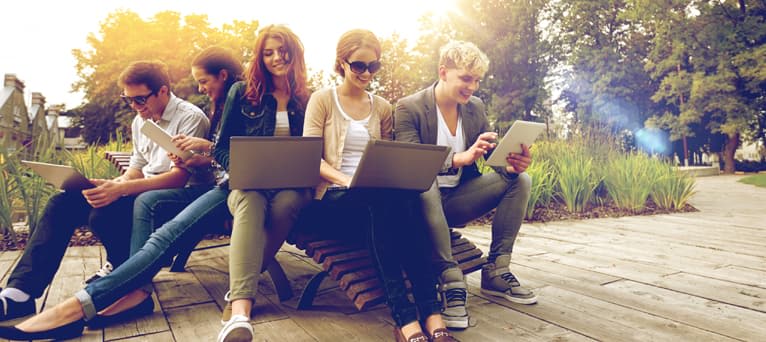 Search suggestions
Based on your current searches we recommend the following search filters.
Check out our other PhDs in Birmingham, United Kingdom
Check out our other PhDs in United Kingdom
Start a New search with our database of over 4,000 PhDs