Prof P Leeson
No more applications being accepted
Self-Funded PhD Students Only
---
About the Project
The Preventive Cardiology Research Group aims to improve how we identify and prevent heart disease in young people.
There is a particular interest in links between pregnancy complications such as preeclampsia and later cardiovascular disease in both the mother and child. The group uses multi-organ imaging and sample collection, in combination with new methodologies, including machine learning, to understand mechanism and disease progression. Data is collected within observational studies and randomised trials undertaken by the group both within the UK and internationally. Therefore projects in the research group are appropriate to clinical trainees as well as physiology graduates and computational scientists with an interest in clinical research.
The group works in three areas: 
- Novel markers of early disease - Using imaging and laboratory studies to identify early cardiac and vascular changes in young people at risk of cardiovascular disease. In particular, those predisposed to hypertension, such as families with a history of preeclampsia or preterm birth.
- Young adult cardiovascular prevention trials - Running trials to understand how novel approaches to lifestyle and clinical management may be able to modify these early risk cardiovascular phenotypes to prevent the development of later disease. 
- Artificial intelligence - Pioneering the application of artificial intelligence to large research imaging datasets to improve the clinical tools already available to identify those at risk, such as stress echocardiography, and to identify next generation imaging and management approaches.
Additional supervision may be provided by Dr Adam Lewandowski and Dr Winok Lapidaire.
This project will provide training in imaging, cardiovascular disease development and human physiology using a range of techniques appropriate to the project. These methods include echocardiography, vascular ultrasound, cardiovascular magnetic resonance, measures of macro- and microvascular structure and function (endothelial function, microscopy, laser Doppler flowmetry, venous occlusion plethysmography) and cardiopulmonary exercise testing. Where appropriate training in image processing and analysis is available, including computational modelling and application of machine learning. The student would learn about regulatory issues surrounding clinical studies and randomised trials such as ethics, hospital R&D and GCP and attend relevant courses. The type of projects available in the research group are appropriate to both clinical trainees and physiology graduates with an interest in clinical research. As there are close links with laboratory studies on clinical samples there are also opportunities for interested, and appropriately experienced, individuals to combine clinical data collection with laboratory research.
Students are encouraged to attend the MRC Weatherall Institute of Molecular Medicine DPhil Course, which takes place in the autumn of their first year. Running over several days, this course helps students to develop basic research and presentation skills, as well as introducing them to a wide range of scientific techniques and principles, ensuring that students have the opportunity to build a broad-based understanding of differing research methodologies.
Generic skills training is offered through the Medical Sciences Division's Skills Training Programme. This programme offers a comprehensive range of courses covering many important areas of researcher development: knowledge and intellectual abilities, personal effectiveness, research governance and organisation, and engagement, influence, and impact. Students are actively encouraged to take advantage of the training opportunities available to them.
As well as the specific training detailed above, students will have access to a wide range of seminars and training opportunities through the many research institutes and centres based in Oxford.
The Department has a successful mentoring scheme, open to graduate students, which provides an additional possible channel for personal and professional development outside the regular supervisory framework. We hold an Athena SWAN Silver Award in recognition of our efforts to build a happy and rewarding environment where all staff and students are supported to achieve their full potential.
---
References
1 Boardman H, Lamata P, Lazdam M, Verburg A, Siepmann T, Upton R, Bilderbeck A, Dore R, Smedley C, Kenworthy Y, Sverrisdottir Y, Aye CYL, Williamson W, Huckstep, Francis JM, Neubauer S, Lewandowski AJ, Leeson P. Variations in cardiovascular structure, function and geometry in mid-life associated with a history of hypertensive pregnancy. Hypertension 2020 75(6):1542-1550
2 Dey D, Slomka PJ, Leeson P, Comaniciu D, Shrestha S, Sengupta PP, Marwick TH. Artificial Intelligence in Cardiovascular Imaging: JACC State-of-the-Art Review. J Am Coll Cardiol. 2019 Mar 26;73(11):1317-133
3 Williamson W, Lewandowski AJ, Forkert ND, Griffanti L, Okell TW, Betts J, Boardman H, Siepmann T, McKean D, Huckstep O, Francis JM, Neubauer S, Phellan R, Jenkinson M, Doherty A, Dawes H, Frangou E, Malamateniou C, Foster C, Leeson P. Association of cardiovascular risk factors with MRI indices of cerebrovascular structure and function and white matter hyperintensities in young adults. JAMA 2018;320(7):665-673
4 L Siepmann T, Boardman H, Bilderbeck A, Griffanti L, Kenworthy Y, Zwager C, McKean D, Francis J, Neubauer S, Yu GZ, Lewandowski A, Sverrisdottir YB, Leeson P. Long term cerebral white and grey matter changes after preeclampsia. Neurology 2017; 88(13):1256-1264
5 Lewandowski AJ, Augustine D, Lamata P, Davis EF, Lazdam M, Francis J, McCormick K, Wilkinson A, Singhal A, Lucas A, Smith NP, Neubauer S, Leeson P. Preterm heart in adult life: cardiovascular magnetic resonance reveals distinct differences in left ventricular mass, geometry and function. Circulation 2013;127(2):197-206




---
How good is research at University of Oxford in Clinical Medicine?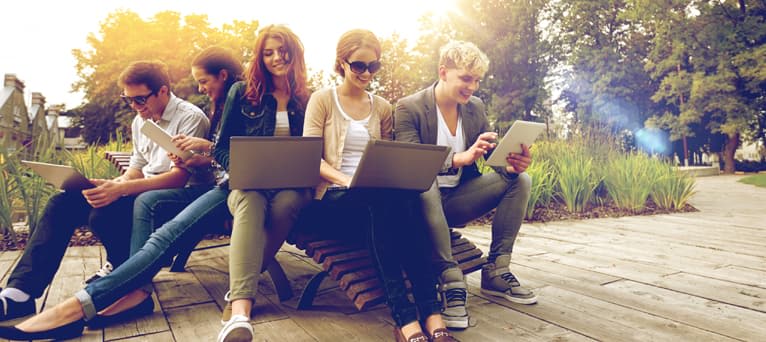 Search suggestions
Based on your current searches we recommend the following search filters.
Check out our other PhDs in Oxford, United Kingdom
Check out our other PhDs in United Kingdom
Start a New search with our database of over 4,000 PhDs