Imaging the contribution of early cerebrovascular inflammation in Alzheimer's disease
---
Prof Martin Lepage

,

Mr Réjean Lebel
Applications accepted all year round
Funded PhD Project (Students Worldwide)
---
About the Project
Alzheimer's disease (AD) and other neurodegenerative diseases are associated with chronic peripheral inflammation. About 40% of the population in western countries live with insulin resistance, type 2 diabetes, arterial hypertension, and obesity-related to lifestyle habits (e.g., Western-diet, tobacco addiction). These conditions are all causes of chronic peripheral inflammation. Targeting inflammatory pathways might be more effective in preventing neurodegenerative disease progression than in reversing existing pathology. Biomarkers of subclinical pathology would thus be of great utility for identifying at-risk patients and for monitoring the efficacy of treatments. Hence, we propose developing a biomarker of subclinical pathology and using this biomarker as a predictor and monitor of response of interventions to prevent disease progression. 
Our team is interested in studying the role of vascular cell adhesion 1 (VCAM-1) in AD both as an early imaging biomarker and as an actor in AD onset and progression. We intend to compare VCAM-1 to the translocator protein (TSPO) which was proposed to be a biomarker of microglial activation. We will answer three specific questions:
1. How early can cerebrovascular inflammation be detected in AD mouse models by VCAM-1 targeted micron-sized iron oxide particles and magnetic resonance imaging (MRI)?
2. Is TSPO imaging using positron emission tomography (PET) radiotracers sensitive prior to BBB failure and permeability?
3. Which event occurs first, and which biomarker can be detected first in our models: cerebrovascular inflammation (VCAM-1 expression) or microglial activation (TSPO activation)?
Tasks of the candidate
The exact tasks given to the student will depend on their background – tasks outside the student's expertise can be taught or performed by laboratory staff; we do expect students to become familiar with most aspects of their project. These include:
-      Experimental design
-      Animal care and model preparation.
Handling, weighing and monitoring of animals
Performing injections (tail vein mostly)
-      Preclinical imaging and data acquisition (MRI and/or PET pre-clinical imaging). This includes:
Contrast agent dose preparation
Radiotracer dose preparation and radioactive substance handling
-      Data analysis (Matlab/python)
Recovering data from servers and reconstructing images
Performing quality control on imaging data
Process images using analysis pipelines that are already in place (potentially adapting these pipelines if needed)
-      Data compilation and interpretation
-      Manuscript redaction
Students in our lab are enrolled in the Radiation Sciences and Biomedical Imaging graduate program. PhD students have one mandatory two-credit course. We encourage our students to select courses that will provide them with training in topics linked with their project with which they are less familiar.
Requirements
This project will fit any enthusiastic student with one of the following backgrounds:
-      Biology, biochemistry, pharmacology, neurology, or similar with an interest in computer sciences, physics and imaging.
-      Physics, computer science, or similar with an interest in imaging, neurobiology, and health-related research.
Any prior experience in medical imaging or neurobiology will be considered an asset but is not mandatory.
Supervision
Students in the laboratory are co-supervised by Prof. Martin Lepage (MRI physicist) and his research associates (Dina Sikpa, Biologist, Réjean Lebel, Biochemist, Luc Tremblay, magnetic resonance specialist). Other researchers and collaborators are part of our research team and can act as additional co-supervisors depending on the project and the support needed by each student.
Funding
Student stipend is 23,000 CAD (PhD level). A realistic budget for living in Sherbrooke is available here: https://www.usherbrooke.ca/admission/couts-et-aide-financiere/frais-subsistance/international. International students at the PhD level are exempted from international student fees. 
Language
The official language at Université de Sherbrooke is French, and much of the faculty activities are in French. Candidates must be either willing to learn French or accept that this language barrier could be a challenge in their implication with the larger community. However, activities in the lab are conducted in English when English students are present and academic activities can be performed in English (seminars, thesis defense, memoir/thesis redaction). Research staff speak both English and French, and many international students successfully graduate each year without mastering French.
Equity, diversity, and inclusion (EDI)
Our team is strongly committed to upholding equity, diversity, and inclusion. We expect candidates to uphold these same values and contribute to a positive, safe and inclusive environment. We invite candidates to address EDI in their cover letter.
Application
Candidates must provide a cover letter for their CV in which they discuss their background and career track, specific motivations for joining our team, and overall career goals.
About the Université de Sherbrooke
Located in Canada, in the Province of Quebec, the Université de Sherbrooke is a French-speaking institution that offers you the opportunity to benefit from an academic education that is recognized and valued around the world.
The Université de Sherbrooke is host to more than 31,000 students and another 10,000 who registered at the University of the Third Age.
Currently, more than 1,600 foreign students from 88 countries worldwide attend the Université de Sherbrooke. More than 82 % of the students enrolled at the Université are from outside Sherbrooke. Université de Sherbrooke ranked first in Canada for the most appreciated university among the 15th
largest Canadian universities (https://www.macleans.ca/education/canadas-best-universities-by-student-satisfaction-rankings-2022/).
---
Funding Notes
This project is funded by the Canadian Institute of Health Research.
View Website
Student stipend: 23,000 CAD at the PhD level
Tuition and other fees: 5325 CAD per year for the first two years, then 1575 CAD per year
International students at the PhD level are exempted from international students fees at UdeS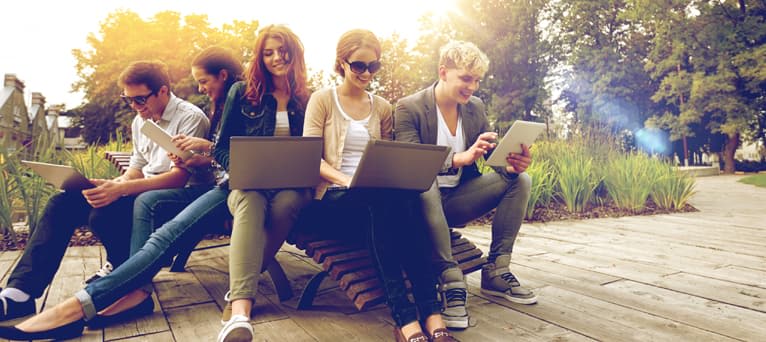 Search suggestions
Based on your current searches we recommend the following search filters.
Check out our other PhDs in Sherbrooke, Canada
Check out our other PhDs in Canada
Start a New search with our database of over 4,000 PhDs