Improving the evaluation of fluid intake and hydration status in independently living older adults: a mixed-methods approach
---
Dr N Rodriguez-Sanchez

,

Dr S Galloway

,

Dr Jenni Connelly

,

Prof Anna Whittaker
Applications accepted all year round
Self-Funded PhD Students Only
---
About the Project
Hydration status throughout life is now emerging as an important factor that can impact upon healthy ageing and quality of life. Older adults are more susceptible to dehydration due to physiological and behavioural changes that occur with age (Mentes 2006). Older adults who are dehydrated upon admission to hospital are 6 times more likely to die, than those admitted in a euhydrated state, clearly underlining the importance of assessing and acting to improve hydration status (El-Sharkawy et al 2015). Dehydration also influences cognitive function and feelings of fatigue, which themselves negatively impact upon quality of life in older adults (Hooper et al 2014). Due to demographic transition towards an older population in many countries around the world it is important to tackle modifiable risk factors, such as inadequate fluid intake, to help promote independent living. To date, there are no simple non-invasive methods for identifying those older adults at risk of dehydration. This makes assessment of hydration status in this population difficult for older adults and their carers. With many of the usual non-invasive parameters deemed inappropriate for use in older adults (e.g., urine colour, thirst) development of other non-invasive markers would be useful to aid identification of those at risk of low fluid intake dehydration (Armstrong et al 1994; Burchfield 2015; Fortes et al 2015). Thus, monitoring hydration status and adequate fluid intake in an older adult population is complex (Gandy 2015; Jimoh et al 2019). This project aims to identify multiple non-invasive markers that may help track low fluid intake, in order to develop an older adult specific practical hydration assessment toolkit for use by older adults and their carers.
This project will explore the evidence base of hydration in older adults, assess the knowledge and awareness of fluid intake requirements in older adults and their carers, evaluate a range of markers that may be useful in determining hydration status, and ultimately help to alleviate the consequences of low fluid intake in this population. The project will engage with a range of key stakeholders to explore their views and develop suitable options for non-invasive assessments to adequately identify older adults at risk of low fluid intake dehydration. 
Food Sciences (15)
Medicine (26)
Nursing & Health (27)
Sport & Exercise Science (33)
---
Funding Notes
This self-funded project would suit a candidate with a 2.1 or 1st class Nutrition/Dietetics, Biomedical Science, Public Health, Nursing, or Sport and Exercise Science undergraduate degree. Preference will be given to candidates who hold a postgraduate master's level qualification in a relevant topic Nutrition/Dietetics, Sport and Exercise Psychology, Public Health, Sport and Exercise Science. Information on tuition fees is available at https://www.stir.ac.uk/study/fees-funding/postgraduate-tuition-fees/
---
References
ARMSTRONG, L., MARESH, C., CASTELLANI, J., BERGERON, M., KENEFICK, R.,
LAGASSE, K. et al. 1994. Urinary indices of hydration status. Int J Sport Nutr 4:
265–279.
BURCHFIELD, J.M., GANIO, M.S., KAVOURAS, S.A., ADAMS, J.D., GONZALEZ,
M.A., RIDINGS, C.B., MOYEN, N.E., TUCKER, M.A. 2015. 24-h Void number as an
indicator of hydration status. Eur J Clin Nutr. ;69(5):638-41.
EL-SHARKAWY A.M., WATSON P., NEAL K.R., LJUNGQVIST O., MAUGHAN R.J., SAHOTA O., and LOBO D.N. (2015) Hydration and outcome in older patients admitted to hospital (The HOOP prospective cohort study). Age Ageing 44(6):943-7.

FORTES, M.B., OWEN, J.A., RAYMOND-BARKER, P., BISHOP, C., ELGHENZAI,, S.,
OLIVER, S.J. and WALSH, N.P. 2015. Is This Elderly Patient Dehydrated? Diagnostic
Accuracy of Hydration Assessment Using Physical Signs, Urine, and Saliva Markers.
JAMDA 16:221-228.
GANDY. J. 2015. Water intake: validity of population assessment and
recommendations. Eur J Nutr 54 Suppl (2):S11–S16.
HOOPER, L., BUNN, D.K., JIMOH, F.O., FAIRWEATHER-TAIT, S.J., 2014. Water-loss dehydration and aging, Mechanisms of Ageing and Development, 136:50-58.
HOOPER, L., BUNN, D.K., DOWNING, A., JIMOH, F.O., GROVES, J., FREE, C.,
COWAP, V., POTTER, J.F., HUNTER, P.R., and SHEPSTONE, L. 2016. Which Frail
Older People Are Dehydrated? The UK DRIE Study. J Gerontol A Biol Sci Med Sci,
71(10):1341–1347.
JIMOH, OF., BROWN, T., BUNN, D., HOOPER, L., 2019. Beverage Intake and Drinking Patterns—Clues to Support Older People Living in Long-Term Care to Drink Well: DRIE and FISE Studies. Nutrients 11(2):447.
MENTES, J., 2006. Oral Hydration in Older Adults - Greater awareness Is needed in preventing, recognising and treating dehydration, American Journal of Nursing 106(6): 40-49.
SONTROP, J.M., HUANG, S-H., GARG, A.X., MOIST, L., HOUSE, A.A., GALLO, K.,
and CLARK, W.F. 2015. Effect of increased water intake on plasma copeptin in
patients with chronic kidney disease: results from a pilot randomised controlled trial.
BMJ Open, 5(11): e008634.
STOOKEY JD., 2005. High prevalence of plasma hypertonicity among community-dwelling older adults: results from NHANES III. J Am Diet Assoc, 105:1231-1239.
WANNAMETHEE, S.G., WELSH, P., PAPACOSTA, O., LENNON, L., WHINCUP, P.H.
and SATTAR, N. 2015. Copeptin, Insulin Resistance, and Risk of Incident Diabetes in
Older Men. J Clin Endocrinol Metab 100: 3332–3339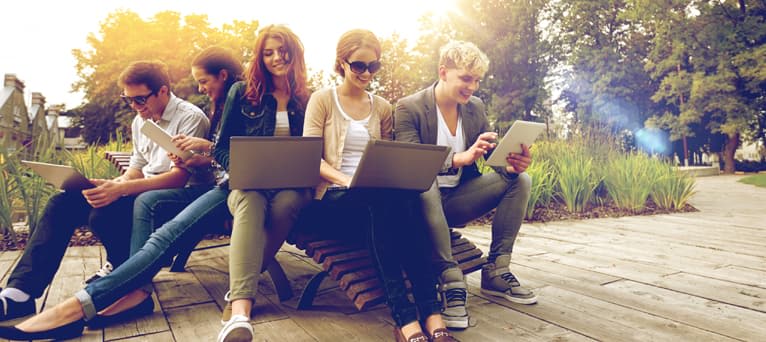 Search suggestions
Based on your current searches we recommend the following search filters.
Check out our other PhDs in Stirling, United Kingdom
Check out our other PhDs in United Kingdom
Start a New search with our database of over 4,000 PhDs