Improving the health and wellbeing of vulnerable consumers with a technology-led health intervention: a social marketing approach.
---
Dr Judith Fletcher-Brown

,

Dr Sarah Turnbull
Applications accepted all year round
Self-Funded PhD Students Only
---
About the Project
Applications are invited for a self-funded, 3 year full-time or 6 year part-time PhD project.
The PhD will be based in the Marketing subject group in the Faculty of Business and Law and will be supervised by Dr Judith Fletcher-Brown and Dr Sarah Turnbull.
The work on this project could involve:
A systematic literature review of social marketing literature to identify the key elements of current mobile health (mhealth) technologies and their effectiveness as an intervention resource.
Plan and design a prototype context specific technology-led mhealth resource.
Designing research activities to explore the nature of vulnerable consumer engagement with a context specific mhealth resource.
To provide recommendations to social marketers about specifications for a context specific technology-led resource, further understanding about VCE and improve health and wellbeing outcomes for vulnerable consumers.
A potential interdisciplinary collaboration with the University of Portsmouth's, Creative Technologies subject group, could develop the candidate's digital skills for this project.
Project description
At a time when global health problems such as mental health, diabetes and COVID-19 are dominating modern society, never before has there been greater demand for social marketing technology-led interventions to influence health behaviour (Fadda, et al., 2020; Hartley & Perencevich, 2020). Social marketing has been increasingly positioned as an effective mechanism to address pressing complex wicked social problems (Rittel & Webber, 1973).
One area of focus is the use of social marketing approaches to improve health outcomes for the individual and greater societal good (Luca et al, 2019. There has been a proliferation in mhealth technology interventions to assist physical fitness such as fit-bits and smart watches with moderate successful outcomes. However, there is scope for technology-led interventions to operate as an effective resource to support vulnerable consumers who feel stigmatized (e.g., skin conditions such as acne vulgaris). Often vulnerable consumers are reluctant to engage with medical personal through fear and embarrassment caused by their health condition which impacts on their recovery.
This PhD project aims to explore the potential for mhealth technologies to improve health and wellbeing outcomes for vulnerable consumers (Fletcher-Brown et al., 2020a). Specifically by understanding consumer engagement (Brodie et al, 2013; Hollebeek, 2011, Hollebeek et al, 2019, Fletcher-Brown et al., 2020b) with the mhealth resource, effective social marketing strategies to change detrimental health behaviour could be devised.
The success of the technology-led resource to standardise quality patient care could be determined through the lens of the technology acceptance model (Davis, 1989; Venkatesh & Davis, 2000) on the perceived use and perceived ease of use of the resource by the consumer. In so doing, this project has the potential from a transformative social marketing perspective, to tackle low engagement from vulnerable consumers by leveraging technology to co-create value in the resource and improve individual health and wellbeing outcomes.
In summary, the project has three main aims. Firstly, to identify the key elements of current mhealth technologies and their effectiveness as an intervention resource. Secondly, to design a study to explore the nature of vulnerable consumer engagement with a prototype context specific mhealth resource. Finally, the project seeks to provide recommendations to social marketers about specifications for a context specific technology-led mhealth resource to improve health and wellbeing outcomes for vulnerable consumers.
General admissions criteria
You'll need a good first degree from an internationally recognised university (minimum upper second class or equivalent, depending on your chosen course) or a Master's degree in Marketing, Public Health, Digital Technology or a related area. In exceptional cases, we may consider equivalent professional experience and/or Qualifications. English language proficiency at a minimum of IELTS band 6.5 with no component score below 6.0.
Specific candidate requirements
We would encourage applications from those individuals who have an interest in societal issues, health and wellbeing and vulnerable consumer populations. In so doing, this PhD project will challenge your personal assumptions about the distribution of healthcare resources and the troublesome position of vulnerable consumers. The project can be anchored in any geographical setting and therefore, knowledge of global health issues would also be useful but not essential
What is essential is your drive to learn new knowledge about social marketing's ability to influence behaviour change in a contemporary health and wellbeing context. In particular, you may have experience in researching other societal challenges such as sustainability or ethical consumption of goods and services, but wish to broaden your research capabilities to focus on global health problems.
You should possess a sound grounding in quantitative and qualitative research methods but have ambition to extend your skills into other research design methods that incorporate interdisciplinary theoretical applications to unravel complex health and wellbeing challenges.
If you believe you have the resilience and curiosity to embark on this research journey then please apply below.
How to Apply
We'd encourage you to contact Judith Fletcher-Brown ([Email Address Removed]) to discuss your interest before you apply, quoting the project code.
When you are ready to apply, please follow the 'Apply now' link on the Marketing PhD subject area page and select the link for the relevant intake. Make sure you submit a personal statement, proof of your degrees and grades, details of two referees, proof of your English language proficiency and an up-to-date CV. Our 'How to Apply' page offers further guidance on the PhD application process.
Please also include a research proposal of 1,000 words outlining the main features of your proposed research design – including how it meets the stated objectives, the challenges this project may present, and how the work will build on or challenge existing research in the above field.
When applying please quote project code: MKTG4811021
---
Funding Notes
Self-funded PhD students only.
Please www.port.ac.uk/study/courses/pgr-marketing for tuition fee information and discounts.
---
References
Brodie, R. J., Ilic, A., Juric, B., & Hollebeek, L. (2013). Consumer engagement in a virtual brand community: An exploratory analysis. Journal of Business Research, 66(1), 105-114.
Davis, F. D. (1989). Perceived usefulness, perceived ease of use, and user acceptance of information technology. MIS Quarterly, 319-340.
Fadda, M., Albanese, E., & Suggs, L. S. (2020). When a COVID-19 vaccine is ready, will we all be ready for it? International Journal of Public Health, 65,711–712
Fletcher-Brown, J., Carter, D., Pereira, V., & Chandwani, R. (2020). (in press). Mobile Technology to give a resource-based knowledge management advantage to community health nurses in an emerging economies context. Journal of Knowledge Management. ahead-of-print.https://doi.org/10.1108/JKM-01-2020-0018.
Fletcher-Brown, J., Turnbull, S., Viglia, G., Chen, T., & Pereira, V. (2020). (in press).Vulnerable consumer engagement: how corporate social media can facilitate the replenishment of depleted resources. International Journal of Research in Marketing. https://doi.org/10.1016/j.ijresmar.2020.06.002.
Hartley, D. M., & Perencevich, E. N. (2020). Public health interventions for COVID-19: emerging evidence and implications for an evolving public health crisis. Jama, 323(19), 1908-1909.
Hollebeek, L. (2011). Exploring customer brand engagement: definition and themes. Journal of strategic Marketing, 19(7), 555-573.
Hollebeek, L. D., Srivastava, R. K., & Chen, T. (2019). SD logic–informed customer engagement: integrative framework, revised fundamental propositions, and application to CRM. Journal of the Academy of Marketing Science, 47(1), 161-185.
Luca, N. R., Hibbert, S., & McDonald, R. (2019). Understanding behaviour change in context: Examining the role of midstream social marketing programmes. Sociology of Health & Illness, 41(7), 1373-1395.
Rittel, H. W., & Webber, M. M. (1973). Dilemmas in a general theory of planning. Policy Sciences, 4(2), 155-169.
Venkatesh, V., & Bala, H. (2008). Technology acceptance model 3 and a research agenda on interventions. Decision Sciences, 39(2), 273-315.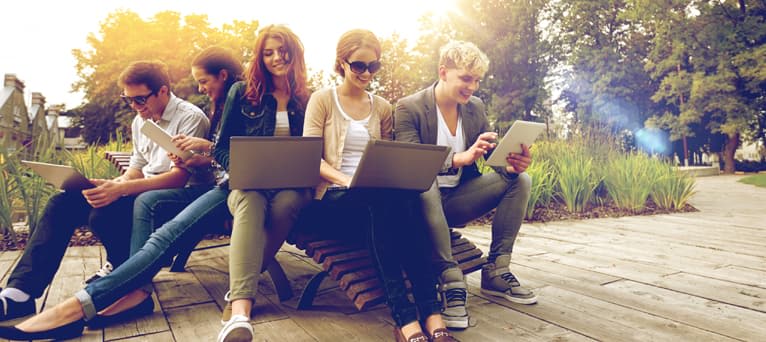 Search suggestions
Based on your current searches we recommend the following search filters.
Check out our other PhDs in Portsmouth, United Kingdom
Check out our other PhDs in United Kingdom
Start a New search with our database of over 4,000 PhDs