Innate immune function in atherosclerosis and acute myocardial infarction
---
Prof R Choudhury
No more applications being accepted
Self-Funded PhD Students Only
---
About the Project
This laboratory studies the role of the innate immune system (monocytes / macrophages) on the progression and regression of atherosclerosis and in response to acute MI.  
For examples, recent projects have shown: (1)  how diabetes results in epigenetic changes in bone marrow progenitor cells that have important implications for atherosclerosis progression; (2) How endothelial cell-derived exosomes programme immune cell function and (3) a novel role for macrophages in contributing to the formation of scar after acute MI.
Our fundamental approach is to interrogate human tissue (e.g. macrophages laser captured from atherosclerotic plaque or peripheral blood monocytes) using state of the art "-omics" approaches.  We typically recreate and validate the findings in the relevant mouse model (with the aid of strong bioinformatics input) and then undertake intervention experiments in mouse (e.g. bone marrow transplant; gene editing) to test our hypothesis using a specific intervention in a validated system.
We are increasingly focused on the role of monocyte / macrophages in the regulation of tissue repair / regeneration in acute MI and are funded by the Chan Zuckerberg Foundation to undertake inter-species work in this area, kicking off in late 2020 .  
Our principal external collaborators are in New York (NYU) and Stockholm (Karolinska) and Vienna.
Training will be given in the relevant areas.  We use a variety of techniques and technologies. Day to day: qRT-PCT; Western blotting; exosome extractions and analysis; laser capture microdissection; FACS; Seahorse metabolic analyses; immunofluorescence.  We outsource RNA sequencing; ATAC seq and ChIP seq, but are actively involved in the interpretation of data by our bioinformatician.  It is common in this laboratory to import specific techniques / collaborations to address a given experiment.  All our students to date have been awarded their doctorate.  Our students' work is often recognised by prizes and awards and national and international meetings.
Students are encouraged to attend the MRC Weatherall Institute of Molecular Medicine DPhil Course, which takes place in the autumn of their first year. Running over several days, this course helps students to develop basic research and presentation skills, as well as introducing them to a wide range of scientific techniques and principles, ensuring that students have the opportunity to build a broad-based understanding of differing research methodologies. 
Generic skills training is offered through the Medical Sciences Division's Skills Training Programme. This programme offers a comprehensive range of courses covering many important areas of researcher development: knowledge and intellectual abilities, personal effectiveness, research governance and organisation, and engagement, influence, and impact. Students are actively encouraged to take advantage of the training opportunities available to them. 
As well as the specific training detailed above, students will have access to a wide range of seminars and training opportunities through the many research institutes and centres based in Oxford.
The Department has a successful mentoring scheme, open to graduate students, which provides an additional possible channel for personal and professional development outside the regular supervisory framework. We hold an Athena SWAN Silver Award in recognition of our efforts to build a happy and rewarding environment where all staff and students are supported to achieve their full potential.
---
References
1 Hyperglycaemia Induces Trained Immunity in Macrophages and Their Precursors and Promotes Atherosclerosis.
Edgar L, Akbar N, Braithwaite AT, Krausgruber T, Gallart-Ayala H, Bailey J, Corbin AL, Khoyratty TE, Chai JT, Alkhalil M, Rendeiro AF, Ziberna K, Arya R, Cahill TJ, Bock C, Laurencikiene J, Crabtree MJ, Lemieux ME, Riksen NP, Netea MG, Wheelock CE, Channon KM, Rydén M, Udalova IA, Carnicer R, Choudhury RP.Circulation. 2021 Jul 13. doi: 10.1161/CIRCULATIONAHA.120.046464. Online ahead of print.
2 Inflammatory processes in cardiovascular disease: a route to targeted therapies.
Ruparelia N, Chai JT, Fisher EA, Choudhury RP.Nat Rev Cardiol. 2017 Mar;14(3):133-144. doi: 10.1038/nrcardio.2016.185. Epub 2016 Dec 1.PMID: 27905474. Review
3 Differential Gene Expression in Macrophages From Human Atherosclerotic Plaques Shows Convergence on Pathways Implicated by Genome-Wide Association Study Risk Variants.
Chai JT, Ruparelia N, Goel A, Kyriakou T, Biasiolli L, Edgar L, Handa A, Farrall M, Watkins H, Choudhury RP.Arterioscler Thromb Vasc Biol. 2018 Nov;38(11):2718-2730. doi: 10.1161/ATVBAHA.118.311209.PMID: 30354237
4 Heart regeneration and repair after myocardial infarction: translational opportunities for novel therapeutics.
Cahill TJ, Choudhury RP, Riley PR.Nat Rev Drug Discov. 2017 Oct;16(10):699-717. doi: 10.1038/nrd.2017.106. Epub 2017 Jul 21.PMID: 28729726 Review
5 Macrophages directly contribute collagen to scar formation during zebrafish heart regeneration and mouse heart repair.
Simões FC, Cahill TJ, Kenyon A, Gavriouchkina D, Vieira JM, Sun X, Pezzolla D, Ravaud C, Masmanian E, Weinberger M, Mayes S, Lemieux ME, Barnette DN, Gunadasa-Rohling M, Williams RM, Greaves DR, Trinh LA, Fraser SE, Dallas SL, Choudhury RP, Sauka-Spengler T, Riley PR.Nat Commun. 2020 Jan 30;11(1):600. doi: 10.1038/s41467-019-14263-2.PMID: 32001677

---
How good is research at University of Oxford in Clinical Medicine?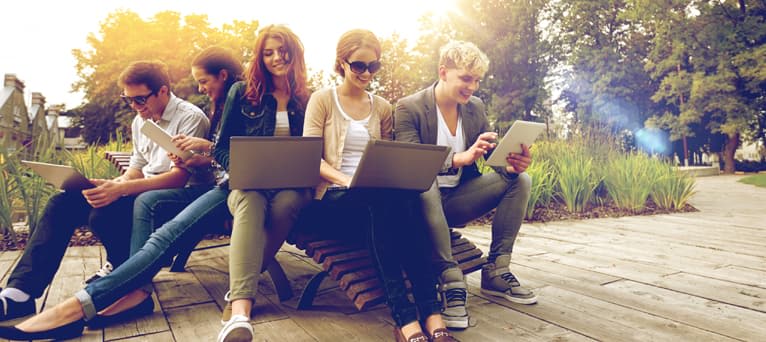 Search suggestions
Based on your current searches we recommend the following search filters.
Check out our other PhDs in Oxford, United Kingdom
Check out our other PhDs in United Kingdom
Start a New search with our database of over 4,000 PhDs