Institutions and Entrepreneurship: Uncovering Institutional Perspectives on Entrepreneurial Behaviour
---
Dr K Omeihe

,

Dr P Oliver
Applications accepted all year round
Self-Funded PhD Students Only
---
About the Project
The relationship between institutions and entrepreneurship has been a central problem in social theory. To date, the impact of institutions on entrepreneurship has largely been investigated in isolation. Institutions are conceptuliased as the 'rules of the game' within a society (North, 1990).They are pervasive as they strongly influence the beliefs and goals of individuals, groups and organisations (Ahlstrom and Bruton, 2006). We may usefully state that the increasing acknowledgement of institutions in entrepreneurship involves the recognition that much of social interaction is structured in terms of overt and implicit rules (Scott, 2002; Hodgson, 2006).

With further emphasis to entrepreneurship, institutions are the kinds of structures that matter most, as they make up the stuff of economic exchange (Thornton and Ocasio, 1999; Amoako, Akwei and Damoah, 2019). Yet as a number of studies have observed, scholarly work on institutions have largely been concerned with the distinctive institutional conditions of entrepreneurship in mature market economies and may have lost sight of the heterogeneity of entrepreneurial responses across other institutional contexts (Amoako and Matlay, 2015; Omeihe, 2019).

Further along these lines, recent evidence reveals that entrepreneurial activity in mature market economies has witnessed a decline over the last decade (Porter, 2018; Naude, 2019). In contrast, there appears to be a growing recognition that entrepreneurial activity is on the increase across developing economies (Smallbone and Welter, 2012; Omeihe, Amoako, Gustafsson and Khan, 2019). Since
entrepreneurship is context dependent, the changing rate of entrepreneurial activity across contexts demands an original study to help uncover the impact of contextual-level factors, of which institutions appear to be the most critical.

In attempting to address these issues, the proposed project will aim to advance knowledge regarding the linkage between entrepreneurship and institutions within contexts charaterised with undeveloped formal institutions. We contend that entrepreneurship is not only influenced by institutions, as entrepreneurs often help shape institutions themselves. In doing so, the proposed project will focus on entrepreneurship and institutions through the lens of a developing economy to emphasise how this relationship differs from what we currently know.

Potential avenues of inquiry may include: (i)how institutions influence entrepreneurial activity (ii) the impact of institutions on internationalisation and new venture creation (iii) institutionalist approaches to understanding entrepreneurial action (iv) the impact of formal institutional voids and (v) emerging economies: institutions and entrepreneurial networks.

Additionally, how entrepreneurs potentially serve as a bridge between formal and informal institutions is of special interest; as there are unanswered questions about this bridge in entrepreneurship literature. We anticipate that proposal submissions for this doctoral project will break new grounds in addressing real-world phenomena regarding entrepreneurship and institutions.

Please note: This research will adopt a range of qualitative methodologies tailored to the specific research questions, including interviewing, case studies, documentary analysis and observations.
---
References
Ahlstrom, D. and Bruton, G. D. (2006) Venture Capital in Emerging Economies: Networks and Institutional Change. Entrepreneurship Theory and Practice. Vol. 30, pp. 299-320.

Amoako, I.O. (2019) Trust, Institutions and Managing Entrepreneurial Relationships in Africa: An SME perspective. Palgrave Macmillan: London.

Amoako, I.O. and Matlay, H. (2015). Norms and trust –shaping relationships among foodexporting SME in Ghana". Entrepreneurship and Innovation Journal. 16(2): 123-134.

Amoako I.O , Akwei, C. and Damoah, I (2019) We Know their House, Family and Workplace: Trust in Entrepreneurs' Trade Credit Relationships in Weak Institutions, Journal of Small Business Management, 1-24.

Bruton, G.D., D. Ahlstrom and H.L. Li,(2010) Institutional theory and entrepreneurship: where are we now and where do we need to move in the future? Entrepreneurship theory and practice. 34(3), 421-440.

Chamlee-Wright, E. (1993).Indigenous African Institutions and Economic Development''. The Cato Journal, 13(1), 79–99.
DiMaggio, P.J. and W.W. Powell (1983). The iron cage revisited: Institutional isomorphism and collective rationality in organizational fields. American Sociological Review. Vol.48(2), pp. 147–16.

Hodgson, G.M. (2006). ''What are Institutions?'' Journal of Economic Issues. 40(1),1-25. Höhmann, H.H. and F. Welter (2005) Trust and Entrepreneurship: A West-East Perspective. Cheltenham, UK and Northampton, US: Edward Elgar, pp. 24-38.

Naude, W. (2019). The Decline in Entrepreneurship in the West: Is Complexity Ossifying the Economy? IZA Insitute of Labour Economics, Discussion Paper Series. IZA DP No. 12602.

North, D.C. (1990). Institutions, Institutional Change and Economic Performance. Cambridge: Cambridge University Press.

Omeihe, K.O. 2019. ''Trust, SME internationalisation and Networks A study of three Main Nigerian cultural blocs''. PhD diss., University of the West of Scotland, Paisley, Scotland.

Omeihe, K.O, V. Gustafsson, I.O. Amoako, and M.S Khan. (2019). Trust and Distrust in Nigerian Supply Chain Relationships. In: BAM2019 Conference Proceedings. (British Academy of Management (BAM), 03 September 2019 - 05 November 2019, Birmingham, UK.

Porter, E. (2018) Where are the start-ups? Loss of Dynamism is impeding growth. New York Times.

Scott, W.R. (2002). Institutions and Organisations. Thousand Oaks, CA: Sage Publications.

Smallbone, D. and Welter, F. The distinctiveness of entrepreneurship in transition economies. Small Business Economics. Vol. 16(4), pp. 249-262.

Zaheer, S. and Zaheer, A. (2006). ''Internationalization of Small and medium-sized enterprises (SMES) and international entrepreneurship: a critique and policy implications''. Regional Studies. 41(7), 1013-1029.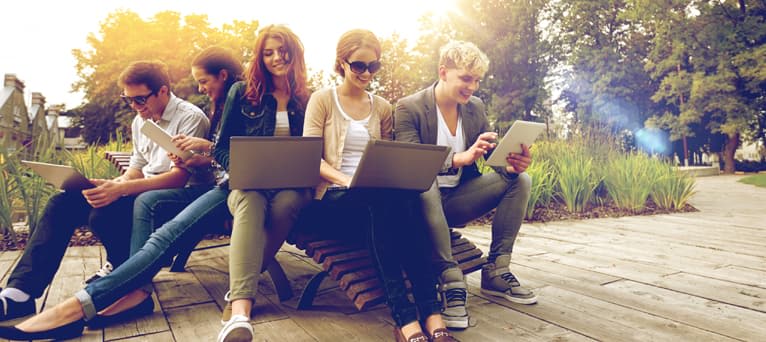 Search suggestions
Based on your current searches we recommend the following search filters.
Check out our other PhDs in Edinburgh, United Kingdom
Check out our other PhDs in United Kingdom
Start a New search with our database of over 4,000 PhDs