Integrating metabolomics and physiological modelling to ensure food safety
---
Prof M Viant

,

Prof J B Brown

,

Prof J Colbourne
No more applications being accepted
---
About the Project
The University of Birmingham (UoB) is an international leader in OMICS TECHNOLOGIES and SYSTEMS TOXICOLOGY, achieved by pooling its expertise and capacity in omics and bioinformatics with specialists in toxicology, systems biology and chemical regulation. Our mission statement commits to offering leadership in the development and application of omics- and bioinformatics-based solutions, enabling evidence-based chemical safety science to safeguard both human and environmental health.

The BBSRC recognise in their "Food, nutrition and health" priority area that in order to ensure food safety, including "issues around microbial and chemical contamination", a mechanistic understanding of the relevant cellular processes is required upon which science-based risk assessment can be based. The overall aim of this PhD proposal is to develop and optimise a strategy for utilising metabolomics and computational modelling to derive metabolic measurements with immediate utility in the current risk assessment practices for pesticides in food products. The PhD will focus on the application of mass spectrometry metabolomics – that is, the use of mass spectrometry to measure the low molecular weight chemicals that drive the body's metabolic biochemistry – to discover the metabolic effects of pesticides on cells in vitro, deriving both a deeper mechanistic understanding of these biochemical effects as well as dose-response data for quantitative risk assessment. Physiologically based pharmacokinetic (PBPK) modelling will enable translation of the findings from in vitro to in vivo and thereby to human risk assessments of the pesticides.

The specific objectives of the PhD proposal are:

1. Develop, conduct and subsequently optimise the experimental design and metabolomics approaches required to generate in vitro metabolomics data describing the mechanistic responses of cells, focusing on pesticides in the food chain that are of human concern. The studies will be designed with the central purpose of deriving 'benchmark doses', i.e. the pesticide doses corresponding to low, but measurable metabolic perturbations that precede higher order cellular damage. This builds on a speciality of the University of Birmingham team, to develop experimental strategies to evaluate the metabolic responses of cells to stressors, with on-going studies funded by NERC, the EU and Unilever. The student will use world-class mass spectrometry metabolomics facilities at Birmingham. An interest and some experience in bioanalytical chemistry is therefore needed for this project.

2. Investigate and subsequently optimise the computational strategies for extracting the relevant information from the metabolomics dose-response datasets to derive robust 'points of departure' for each chemical. This builds upon related work recently published using transcriptomics data. We will explore data and information derived at a range of levels, from individual metabolites to metabolic pathways. We therefore strongly recommend that applicants have an interest and some experience in data analysis and bioinformatics.

3. Apply biologically-based mathematical models, such as PBPK models, that can be used to extrapolate from the quantitative in vitro data derived above to in vivo, for the purposes of human risk assessment for food-borne pesticides. Specifically, we will seek to incorporate mechanistic biology into the PBPK models to provide quantitative, biologically-based chemical risk assessment, for example using, RVis, a free to use, open access PBPK modelling software package. Again, an interest in data analysis and modelling is strongly recommended.

This PhD involves a collaboration between metabolomics experts at the University of Birmingham (led by Professor Mark Viant) and the head of the Computational Modelling section within the Health & Biohazards Team, Health and Safety Laboratory (Dr. George Loizou), which forms part of the Science Division of the UK Health & Safety Executive. Further translation of this work to Europe will be achieved through collaboration with Dr Jean-Lou Dorne, European Food Safety Authority (EFSA).

Scientific excellence of the University:

The School of Biosciences achieved an impressive performance in the Research Excellence Framework 2014, rising up to 6th place for the quality of its research within the elite, research-focused Russell Group of UK universities.

Are you the right person for this PhD?

We seek an excellent, highly motivated candidate with a high quality undergraduate or Masters degree (can be pending) in fields such as (bio)analytical chemistry, pharmacology, forensics or toxicology, who has a passion to apply and then translate state-of-the-art metabolomics and PBPK modelling approaches to 21st century challenges in food safety and human toxicology.

---
Funding Notes
This BBSRC studentship is for 4 years. In addition to the payment of tuition fees, the award provides an annual stipend and funds for the laboratory studies. The Health and Safety Executive are providing further funding for this PhD.

NOTE that this PhD funding is for UK HOME STUDENTS ONLY, meaning it is open to UK citizens, or to EU citizens who have lived in the UK for the LAST THREE YEARS.

PLEASE SEE FURTHER INFO ON HOW TO APPLY HERE: https://warwick.ac.uk/fac/cross_fac/mibtp/pgstudy/icase/

---
References
Bartels, M., Rick, D., Lowe, E., Loizou, G., Price, P., Spendiff, M., et al. (2012). Development of PK- and PBPK-based modeling tools for derivation of biomonitoring guidance values. Comput Methods Programs Biomed 108(2), 773-88.

Davidson, R.L., R. J. M. Weber, H. Liu, A. Sharma-Oates, M. R Viant, Galaxy-M: A galaxy workflow for processing and analysing direct infusion and liquid chromatography mass spectrometry-based metabolomics data. GigaScience 5:10 (2016).

Loizou, G. D. (2016). Animal-Free Chemical Safety Assessment. Frontiers in Pharmacology 7, 10.3389/fphar.2016.00218.

Loizou, G. D. and Hogg, A. (2011). MEGen: A Physiologically Based Pharmacokinetic Model Generator. Frontiers in Pharmacology: Predictive Toxicity 2 Article 56, 1-14, 10.3389/fphar.2011.00056.

McNally, K., Cotton, R., Hogg, A., and Loizou, G. (2014). PopGen: A virtual human population generator. Toxicology 315, 70-85.

Southam, A.D., R. J. M. Weber, J. Engel, M. R. Jones, M. R. Viant, A complete workflow for high-resolution spectral-stitching nanoelectrospray direct infusion mass spectrometry-based metabolomics and lipidomics. Nature Protocols 12, 310-328 (2017).

Zhang, J., M. A. Abdallah. T. D. Williams. S. Harrad. J. K. Chipman. M. R. Viant, Gene expression and metabolic responses of HepG2/C3A cells exposed to flame retardants and dust extracts at concentrations relevant to indoor environmental exposures. Chemosphere 144, 1996-2003 (2016).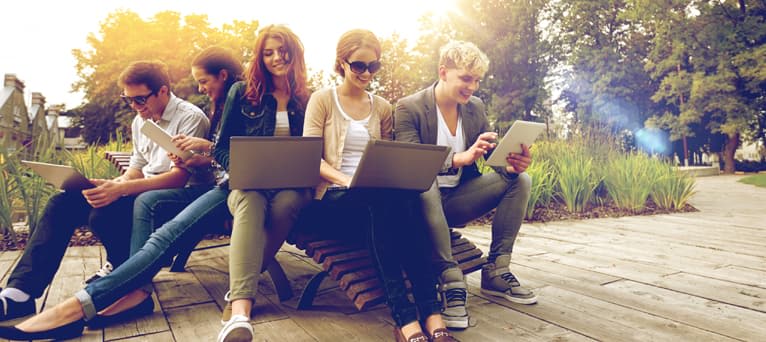 Search suggestions
Based on your current searches we recommend the following search filters.
Check out our other PhDs in Birmingham, United Kingdom
Check out our other PhDs in United Kingdom
Start a New search with our database of over 4,000 PhDs