Inter- and intra- individual variation in communication and signaling in colonially breeding pinnipeds
---
Dr S D Twiss

,

Dr P Pomeroy

,

Dr Amanda Bishop
No more applications being accepted
Competition Funded PhD Project (Students Worldwide)
---
About the Project
Background: It is now widely recognised that wild animal populations are typically comprised of individuals with differing behavioural phenotypes, such as foraging specialisms, space use and dispersal patterns, stress coping styles and consistent individual differences (CIDs) in behaviour (aka: personality). Both inter-individual differences and intra-individual differences (behavioural plasticity) comprise important components of within species diversity with far reaching ecological and evolutionary consequences. Dr Twiss' research has shown that adult female and male grey seals (Halichoerus grypus) exhibit CIDs in behaviour, and express behavioural and physiological patterns that span a spectrum of coping styles from more proactive individuals to more reactive individuals, with proactive seals exhibiting limited behavioural flexibility compared to reactive individuals. However, how do these inter-individual differences in personality and stress-coping influence the nature of interactions between individuals?
This study aims to identify subtle individual differences in patterns and modes of signaling and communication within grey seals (and potentially other pinniped species), with a focus on identifying and understanding processes of affective signaling. The research will involve detailed decoding and analysis of pre-existing video footage alongside collection of additional video footage from captive and /or wild seals. Analysis will involve extraction of fine spatial- and temporal-scale behavioural information from known individuals, including subtle details of body postures, movements and vocalisations. Preliminary investigations will focus on the pre-existing archived video footage to facilitate development and refinement of data collection protocols and identify key behavioural indicators, but subsequent work will seek opportunities for supporting studies on captive/rehabilitated grey seals, and potentially other pinniped species.
Methods: The study will utilise an extensive existing catalogue of data on known individual breeding grey seals from a long-term study of the Isle of May breeding colony (Scotland). The successful candidate will extract new data from archived video footage of these seals to provide key behavioural metrics describing inter-individual variation in behavioural state and signaling. These metrics will be analysed with respect to prevailing environmental factors, including social context (e.g., conspecific density) and weather conditions. For a subset of individuals, there is also the option to link behavioural patterns with simultaneously recorded heart-rate metrics. Data extraction will involve lengthy periods of decoding video footage to extract very subtle behavioural information. Analysis will involve mixed effects modelling procedures, time-series analyses, and machine learning approaches using 'R'. There may also be scope for some additional data collection through visits to captive facilities and/or targeted field campaign(s), but this will depend upon opportunity.
Candidate requirements: Potential candidates should have a deep understanding of key concepts and current issues within ethology. Candidates should be able to demonstrate their ability to conduct prolonged periods of behavioural observations, while remaining focused, dedicated and enthusiastic. Ability to work independently and as part of a team is essential. In addition, candidates will require strong analytical skills, including experience of modern ecological and statistical modelling techniques. Experience with R and/or analysis of behavioural data will be advantageous to applicants. For additional data collection from captive facilities and/or targeted field campaign(s) candidates will need to show a willingness and ability to travel, and conduct prolong field observations alone as well as part of a wider team. A UK driving licence (or equivalent) would be essential for field campaigns.
Significance: Conventional studies focus on species or ecosystem level responses to environmental change, such as range or phenological shifts, but these are products of variation in individual responses. Within populations, the extent of intra- and inter- individual variation in behaviour is a key component of how the system as a whole reacts to environmental drivers. Within social systems, a key driver is the behavioural interactions among conspecifics, and understanding how individuals vary in their behavioural reactions to neighbours is fundamental in understanding the overall system dynamics.
Eligibility: Applications for this project are welcome from suitably qualified candidates worldwide. Applicants must be applying to start a full-time PhD in the Faculty in October 2023. They must have fulfilled the University's requirements regarding English language ability and must not require a pre-sessional course as a condition of their place.
See:
---
Funding Notes
This project is in competition with others for funding. Success will depend on the quality of applications received, relative to those for competing projects. If you are interested in applying, in the first instance contact the supervisor ([Email Address Removed]), with a CV and covering letter, detailing your reasons for applying for the project.
---
References
Twiss, Sean and Bishop, Amy and Culloch, Ross (2022) 'The Gray Seal: 80 Years of Insight into Intrinsic and Extrinsic Drivers of Phocid Behavior.', in Ethology and Behavioral Ecology of Phocids. Cham: Springer, pp. 313-360. Ethology and Behavioral Ecology of Marine Mammals. https://doi.org/10.1007/978-3-030-88923-4_9
Twiss, Sean D., Shuert, Courtney R., Brannan, Naomi, Bishop, Amanda M. & Pomeroy, Patrick. P. (2020). Reactive stress-coping styles show more variable reproductive expenditure and fitness outcomes. Scientific Reports 10(1): 9550. https://doi.org/10.1038/s41598-020-66597-3
Shuert, Courtney R., Pomeroy, Patrick P. & Twiss, Sean D. (2020). Coping styles in capital breeders modulate behavioural trade-offs in time allocation: assessing fine-scale activity budgets in lactating grey seals (Halichoerus grypus) using accelerometry and heart rate variability. Behavioral Ecology and Sociobiology 74(1): 8. https://doi.org/10.1007/s00265-019-2783-8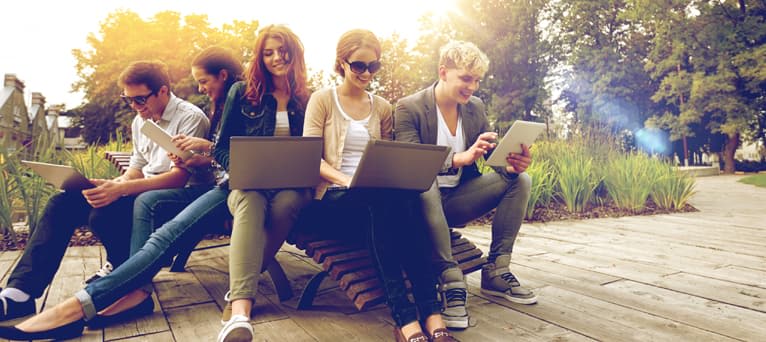 Search suggestions
Based on your current searches we recommend the following search filters.
Check out our other PhDs in Durham, United Kingdom
Check out our other PhDs in United Kingdom
Start a New search with our database of over 4,000 PhDs