Investigating crossover formation in two novel meiotic genes in Arabidopsis
---
Dr James Higgins

,

Dr R Feuda
No more applications being accepted
Funded PhD Project (Students Worldwide)
---
About the Project
Meiosis is a specialised cell division that halves the numbers of chromosomes to form haploid gametes during sexual reproduction. Meiosis is characterised by homologous recombination where chromosomes come together and exchange genetic material. This creates offspring with new combinations of genes as well as genetic variation that may be selected for in the next generation. Understanding meiosis is therefore essential for underpinning human fertility as well as breeding climate resilient crops in the 21st Century.
A bioinformatic analysis has identified two unknown fundamental genes that are required for meiotic recombination and chromosome pairing in Arabidopsis. It is surprising that these genes have remained undiscovered, but it is due to their intrinsically disordered protein structures that are largely resistant to EMS mutagenesis as well as no clear homology in non-plant species. A preliminary cytological analysis using fluorescence microscopy has revealed that these genes are essential for crossover formation as well as polymerisation of the synaptonemal complex. Based on the protein structures they are likely to be novel components of the synaptonemal complex, a multi-protein meiosis-specific ultrastructure that regulates the frequency and distribution of crossovers. Polyclonal antibodies have been raised to the N- and C-termini of these proteins thus enabling precise location on meiotic chromosomes by super-resolution fluorescence microscopy. Mutant lines will be crossed with pollen fluorescent reporter lines to determine frequency and distribution of crossovers genetically. The mutant lines will also be crossed with previously characterised meiotic mutants (e.g. zyp1, msh4, pch2) to determine impact on crossover pathways and synaptonemal complex morphogenesis. Yeast-2-hybrid will be performed to determine interacting partners based on a number of known meiotic genes. A collaboration with Dr Owen Davies (Uni. Edinburgh) will provide an opportunity to elucidate folding of the protein structure when bound/unbound to target sites. In addition, these genes are likely to be involved in meiotic thermo-tolerance, so mutant plants will grown at elevated temperatures to determine the effect of heat stress on protein loading and recombination. This will provide the student with training in molecular, cytological and structural biological techniques.
Meiotic mutant lines have been identified that require full molecular and cytological characterisation. This will involve state-of-art approaches to determine how these proteins mediate the number and position of crossovers, especially at elevated temperatures. Crossovers will be determined with immunofluorescence of recombination protein markers such as HEI10, and genetically with fluorescent pollen recombination reporter lines. Super-resolution immunofluorescence microscopy will be utilised to determine localisation of the proteins at the nanoscale as well as the structure of the synaptonemal complex in their absence. These combined techniques will provide dissection of the spatio-temporal requirement of these proteins when used in conjunction with antibodies raised against meiotic proteins ASY1, ASY3, ASY4 and ZYP1. Yeast-2-hybrid will also be utilised to determine protein:protein interactions with known synaptonemal complex proteins. If these proteins express in vitro, structural biology experiments will be performed to determine the higher order protein organisation.
Academic Entry Requirements:
UK Bachelor Degree with at least 2:1 in a relevant subject or overseas equivalent.
TO APPLY please follow the guidelines at https://le.ac.uk/study/research-degrees/funded-opportunities/future-100-phd-cls
---
Funding Notes
Future 100 PhD Scholarships - University of Leicester
---
References
France MG, Enderle J, Röhrig S, Puchta H, Franklin FCH, Higgins JD. (2021). ZYP1 is required for obligate cross-over formation and cross-over interference in Arabidopsis. Proc Natl Acad Sci U S A. 118(14):e2021671118.
Seear PJ, France MG, Gregory CL, Heavens D, Schmickl R, Yant L, Higgins JD. (2020). A novel allele of ASY3 is associated with greater meiotic stability in autotetraploid Arabidopsis lyrata. PLoS Genet. 16(7):e1008900.
Blackwell AR, Dluzewska J, Szymanska-Lejman M, Desjardins S, Tock AJ, Kbiri N, Lambing C, Lawrence EJ, Bieluszewski T, Rowan B, Higgins JD, Ziolkowski PA, Henderson IR. (2020) MSH2 shapes the meiotic crossover landscape in relation to interhomolog polymorphism in Arabidopsis.
EMBO J., 39(21):e104858.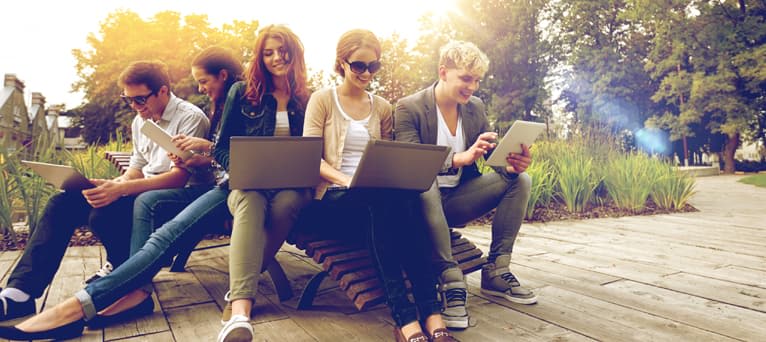 Search suggestions
Based on your current searches we recommend the following search filters.
Check out our other PhDs in Leicester, United Kingdom
Check out our other PhDs in United Kingdom
Start a New search with our database of over 4,000 PhDs