Investigating Free Energy in Solar Active Regions and its Relation to Flaring (Advert ref: STFC23/EE/MPEE/BLOOMFIELD)
---
Dr Shaun Bloomfield
No more applications being accepted
Competition Funded PhD Project (Students Worldwide)
---
About the Project
Solar flares are among the most energetic events in the solar system, affecting physical systems from the solar surface, through the heliosphere, into geo-space and beyond. Flares, along with coronal mass ejections (CMEs), are major contributors to space weather – changing conditions in near-Earth space, the magnetosphere and Earth's upper atmosphere. Flares mostly occur in active regions (ARs); volumes of the solar outer atmosphere that are defined by the magnetic field which has emerged through the solar surface. Plasma flows move the magnetic field around and, after sufficient energy accumulates and the conditions are suitable, ARs can release some of their stored energy as flares/CMEs.
How much free energy is being stored by the magnetic field can be obtained from (computationally expensive) non-linear force-free field (NLFFF) extrapolations and it is known that such free energy is sufficient to power flares/CMEs. However, the conditions and evolution required to initiate these events are unclear, limiting our ability to forecast them. The main forms of energy injection into ARs are known to be emergence of new magnetic field through the solar surface and horizontal flows acting on previously emerged field to generate twisted and sheared magnetic structures. Although the Poynting energy flux from these two forms of injection can be calculated using the observed solar surface 3D vectormagnetic field and derived 3D plasma flows, we lack quantitative understanding of where the injected energies go within ARs, the contributions that these two injection processes provide to overall AR energy budgets (i.e., intrinsic magnetic energy vs free magnetic energy), or their potential roles in the process of initiating flares/CMEs.
In this project you will use 3D vectormagnetic field observations from SDO/HMI to understand the evolution of AR magnetic fields and their associated free magnetic energy for a large statistical sample, encompassing flare-quiet ARs through to those with flaring activity of high frequency and magnitude. You will seek to understand the physics leading to flares, how and why flares occur when they do, with the ultimate aim of improving our capacity to forecast flares. You will have access to state-of-the-art NLFFF extrapolation methods and will apply these through large-scale processing of 10s-100s TB of data to develop a large database of extracted AR energies, their evolution, and their relation to flaring. As the project develops, you will have the opportunity to collaborate with national/international colleagues in the solar/space-weather communities.
This project suits students with an Astrophysics, Physics or Applied Mathematics degree. Prior experience with programming is desirable (e.g., Python or IDL), but training in all necessary skills will be provided. The student will be based in the Solar and Space Physics research group in the Department of Mathematics, Physics and Electrical Engineering. They will be supported to publish their work in leading peer-reviewed journals and will have opportunities to present at national and international conferences. To informally discuss this opportunity please contact the primary supervisor [Email Address Removed].
Eligibility Requirements:
Academic excellence of the proposed student i.e. 2:1 (or equivalent GPA from non-UK universities [preference for 1st class honours]); or a Masters (preference for Merit or above); or APEL evidence of substantial practitioner achievement.
Appropriate IELTS score, if required.
Applicants cannot apply for this funding if they are already a PhD holder or if currently engaged in Doctoral study at Northumbria or elsewhere.
Please note: to be classed as a Home student, candidates must meet the following criteria:
Be a UK National (meeting residency requirements), or
have settled status, or
have pre-settled status (meeting residency requirements), or
have indefinite leave to remain or enter.
If a candidate does not meet the criteria above, they would be classed as an International student. Applicants will need to be in the UK and fully enrolled before stipend payments can commence, and be aware of the following additional costs that may be incurred, as these are not covered by the studentship.
Immigration Health Surcharge https://www.gov.uk/healthcare-immigration-application
If you need to apply for a Student Visa to enter the UK, please refer to the information on https://www.gov.uk/student-visa. It is important that you read this information very carefully as it is your responsibility to ensure that you hold the correct funds required for your visa application otherwise your visa may be refused.
Check what COVID-19 tests you need to take and the quarantine rules for travel to England https://www.gov.uk/guidance/travel-to-england-from-another-country-during-coronavirus-covid-19
Costs associated with English Language requirements which may be required for students not having completed a first degree in English, will not be borne by the university. Please see individual adverts for further details of the English Language requirements for the university you are applying to.
You will join a strong and supportive research team. To help better understand the aims of the CDT and to meet the PhD supervisors, we are hosting a day-long event on campus on Monday 9th January 2023.
At that event, there will be an opportunity to discuss your research ideas, meet potential PhD supervisors, as well as hear from speakers from a variety of backgrounds (academia, industry, government, charity) discussing both STFC and data science as well as their personal paths and backgrounds. Click here for details.
How to Apply
For further details of how to apply, entry requirements and the application form, see
https://www.northumbria.ac.uk/research/postgraduate-research-degrees/how-to-apply/
Please note:
You must include the relevant advert reference/studentship code (e.g. STFC23/…) in your application.
You do not need to submit a research proposal for the proposed project, since the project is already defined by the supervisor. If you have your own research idea and wish to pursue that, then this is also possible - please indicate this on your application (if this is the case, then please include a research proposal of approximately 300 words).
We offer all applicants full guidance on the application process and on details of the DTP. For informal enquiries, email Professor James McLaughlin (Northumbria: [Email Address Removed]). Please contact the Principal Supervisor of the project(s) for project-specific enquiries.
Deadline for applications: 31st January 2023
Start Date: 1st October 2023
---
Funding Notes
The studentship supports a full stipend, paid for 3.5 years at UKRI rates (for 2022/23 full-time study this is £17,668 per year), full tuition fees and a Research Training and Support Grant (for conferences, travel, etc).
---
References
Georgoulis, M.K., Bloomfield, D.S. + 26 co-authors (2021) Journal of Space Weather and Space Climate, 11, 39
The flare likelihood and region eruption forecasting (FLARECAST) project: flare forecasting in the big data & machine learning era
Rees-Crockford, T., Bloomfield, D.S., Scullion, E., Park, S.-H. (2020) The Astrophysical Journal, 897, 35
2D and 3D Analysis of a Torus-unstable Quiet-Sun Prominence Eruption
Kontogiannis, I., Georgoulis, M.K., Guerra, J.A., Park, S.-H., Bloomfield, D.S. (2019) Solar Physics, 294, 130
Which Photospheric Characteristics Are Most Relevant to Active-Region Coronal Mass Ejections?
Park, S.-H., Guerra, J.A., Gallagher, P.T., Georgoulis, M.K., Bloomfield, D.S. (2018) Solar Physics, 293, 114
Photospheric Shear Flows in Solar Active Regions and Their Relation to Flare Occurrence
McCloskey, A.E., Gallagher, P.T., Bloomfield, D.S. (2018) Journal of Space Weather and Space Climate, 8, A34
Flare forecasting using the evolution of McIntosh sunspot classifications
Florios, K., Kontogiannis, I., Park, S.-H., Guerra, J.A., Benvenuto, F., Bloomfield, D.S., Georgoulis, M.K. (2016) Solar Physics, 293, 28
Forecasting Solar Flares Using Magnetogram-based Predictors and Machine Learning
Padinhatteeri, S., Higgins, P.A., Bloomfield, D.S., Gallagher, P.T. (2016) Solar Physics, 291, 41
Automatic Detection of Magnetic Delta in Sunspot Groups
Barnes, G., Leka, K.D., Schrijver, C.J., Colak, T., Qahwaji, R., Ashamari, O.W., Yuan, Y., Zhang, J., McAteer, R.T.J., Bloomfield, D.S. + 8 co-authors (2016) The Astrophysical Journal, 829, 89
A Comparison of Flare Forecasting Methods. I. Results from the "All-Clear" Workshop
McCloskey, A.E., Gallagher, P.T., Bloomfield, D.S. (2016) Solar Physics, 291, 1711
Flaring Rates and the Evolution of Sunspot Group McIntosh Classifications
DeRosa, M.L. + 12 co-authors + Régnier, S. (2015) The Astrophysical Journal, 811, 107
The Influence of Spatial resolution on Nonlinear Force-free Modeling
Régnier, S. (2013) Solar Physics, 288, 481
Magnetic Field Extrapolations into the Corona: Success and Future Improvements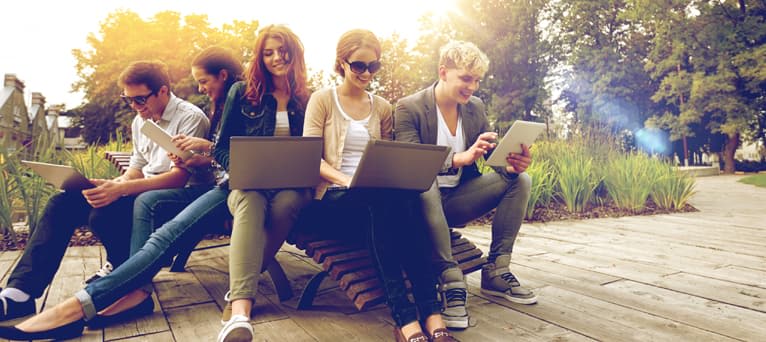 Search suggestions
Based on your current searches we recommend the following search filters.
Check out our other PhDs in Newcastle, United Kingdom
Check out our other PhDs in United Kingdom
Start a New search with our database of over 4,000 PhDs