Investigating novel Arabidopsis recombination mutants
---
Dr J Higgins

,

Dr D Guttery
No more applications being accepted
Funded PhD Project (Students Worldwide)
---
About the Project
Meiosis is a specialised cell division during sexual reproduction that is essential for fertility. It reduces chromosome numbers by half, so that haploid gametes are restored to normal ploidy levels upon fertilisation. Meiosis is characterised by the formation of crossovers, a process that shuffles chromosomal DNA thereby creating new combinations of alleles that may be selected upon in the next generation. In plants, crossover formation is sensitive to high temperatures and research is needed to determine the underlying factors, especially in the context of global warming.
A recent MIBTP graduate from our lab (Dr Martin France) showed that the number and position of crossovers is controlled by the Synaptonemal Complex protein ZYP1 (France et al. 2021, PNAS, 118). The Synaptonemal Complex is a conserved proteinaceous structure that forms during meiosis in the majority of eukaryotes. ZYP1 is orthologous to proteins characterised in budding yeast, flies and mammals, although five additional proteins have also been identified in mammals. A bioinformatic analysis of ZYP1 co-expression networks in Arabidopsis has identified 5 genes that potentially interact with ZYP1. Mutant lines have been obtained for these candidate genes and a preliminary cytological analysis of the first gene has revealed that it is essential for Synaptonemal Complex formation and normal positioning of crossovers.
The aim of this project will be to characterise this unknown gene (and maybe other candidates), for crossover position and number as well as sensitivity to higher temperatures. A range of techniques will be employed to test protein structure and interactions as well as chromosome morphology. The mutants will be crossed with pollen fluorescent recombination reporter lines to determine the frequency and distribution of crossovers as well as super-resolution immunofluorescence with cytological markers to monitor different steps in the recombination pathway. The novel mutants will be crossed with previously characterised meiotic mutants (e.g. zyp1, msh4, pch2) to determine the impact on crossover pathways and Synaptonemal Complex morphogenesis. Yeast-2-hybrid will be performed to identify interacting partners based on a small number of known meiotic genes. A collaboration with Dr Owen Davies (Uni. of Edinburgh) will also provide an opportunity to elucidate higher order protein organisation of the novel protein(s) (e.g. dimers, trimers). This will provide the student with training in various lab skills as well as an opportunity to characterise an unknown, fundamental gene required for plant sexual reproduction.
Objectives:
To characterise at least one previously unknown, but fundamental gene required for normal levels of recombination in plants
Utilise fluorescence immunolocalisation in conjunction with super-resolution microscopy to analyse in vivo protein dynamics
Determine impact of high temperatures on novel protein function
Perform structural biological analysis of meiotic protein complexes
Techniques that will be undertaken during the project:
Super-resolution fluorescence microscopy, DNA extraction, cloning, PCR, DNA sequencing, yeast-2-hybrid analysis, crossing Arabidopsis, bioinformatics.
BBSRC Strategic Research Priority: Sustainable Agriculture and Food - Plant and Crop Science
Understanding the Rules of Life - Plant Science
Start date: 25 September 2023
Entry requirements
Those who have a 1st or a 2.1 undergraduate degree in a relevant field are eligible.
Evidence of quantitative training is required. For example, AS or A level Maths, IB Standard or Higher Maths, or university level maths/statistics course.
Those who have a 2.2 and an additional Masters degree in a relevant field may be eligible.
Those who have a 2.2 and at least three years post-graduate experience in a relevant field may be eligible.
Those with degrees abroad (perhaps as well as postgraduate experience) may be eligible if their qualifications are deemed equivalent to any of the above.
University English language requirements apply
To apply
Carefully read the application advice on our website below and submit your PhD application and MIBTP funding form.
https://le.ac.uk/study/research-degrees/funded-opportunities/bbsrc-mibtp
---
Funding Notes
All MIBTP students will be provided with a 4 years studentship.

Studentships include:
• Tuition fees at the UK fee rate*
• a tax free stipend which for 2022/3 was £17,668 (2023/24 stipend to be confirmed)
• a travel allowance in year 1
• a travel/conference budget
• a generous consumables budget
• use of a laptop for the duration of the programme.
* International students are welcome to apply but applicants must be able to fund the difference between UK and International fees for the duration of their studies.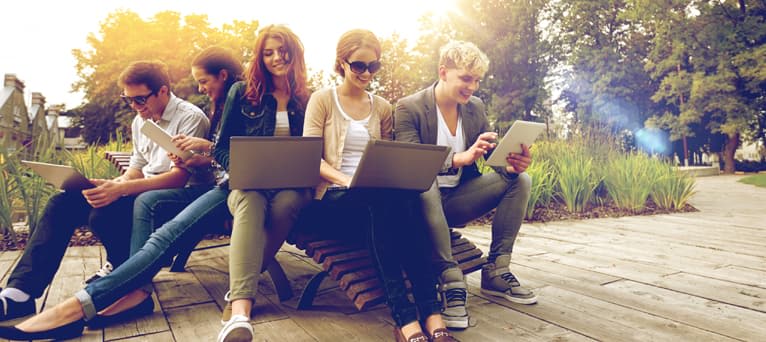 Search suggestions
Based on your current searches we recommend the following search filters.
Check out our other PhDs in Leicester, United Kingdom
Check out our other PhDs in United Kingdom
Start a New search with our database of over 4,000 PhDs