Investigating the molecular mechanisms underlying the cellular decision to initiate inflammation.
---
Dr R Carmody

,

Dr T Kurz
Applications accepted all year round
Self-Funded PhD Students Only
---
About the Project
The ability of the innate immune system to discriminate between stimuli that pose little danger and those that threaten the host is a key determinant of human health. The concentration of microbial-associated molecules that activates an innate inflammatory response is determined by the activation threshold of key signalling pathways. This is an important mechanism used by innate immune cells to distinguish between threats that should be tolerated and those that require a strong inflammatory response. This project is based on our recent findings that the stability of TPL-2 (MAP3K8), a key activator of the mitogen activated protein kinase (MAPK) pathway, controls the cellular decision to respond to inflammatory stimuli. Our studies so far have identified the nucleus as the key site regulating the stability of TPL-2. This project will investigate the regulation MAPKs in the nucleus during innate immune cell responses; explore novel functions of MAPKs in the nucleus; and investigate the impact of altering MAPK activation on cellular responses to inflammatory stimuli. The findings will provide fundamental insights into the regulation of the cellular response to inflammatory stimuli and contribute to the development of novel strategies for the therapeutic control of inflammation.
Summary aim: This project will investigate regulation and function of MAPKs in the nucleus during innate immune cell activation.
Techniques to be used: CRISPR/Cas9 gene editing, molecular biology (including site directed mutagenesis), chromatin immunoprecipitation, immunoblotting, cell culture, real-time PCR.
---
References
1. Somma D, Kok FO, Kerrigan D, Wells CA, Carmody RJ. (2021) Defining the Role of Nuclear Factor (NF)-κB p105 Subunit in Human Macrophage by Transcriptomic Analysis of NFKB1 Knockout THP1 Cells. Frontiers in Immunology (12) 669906.
2. Kok FO, Wang H, Riedlova P, Goodyear CS, Carmody RJ. (2021) Defining the structure of the NF-ĸB pathway in human immune cells using quantitative proteomic data. Cell Signalling (88) 110154.
3. Mitxitorena I, Somma D, Mitchell JP, Lepistö M, Tyrchan C, Smith EL, Kiely PA, Walden H, Keeshan K, Carmody RJ. (2020) The deubiquitinase USP7 uses a distinct ubiquitin-like domain to deubiquitinate NF-ĸB subunits. Journal of Biological Chemistry 295(33):11754-11763.
4. Sarrou E, Richmond L, Carmody RJ, Gibson B, Keeshan K. (2020) CRISPR Gene Editing of Murine Blood Stem and Progenitor Cells Induces MLL-AF9 Chromosomal Translocation and MLL-AF9 Leukaemogenesis. International Journal Molecular Sciences 21(12):4266.
5. Collins PE, Somma D, Kerrigan D, Herrington F, Keeshan K, Nibbs RJ and Carmody RJ (2019) The IκB-protein BCL-3 Controls Toll-like Receptor-Induced MAPK Activity by Promoting TPL-2 Degradation in the Nucleus. Proceedings of the National Academy of Sciences USA 116 (51), 25828-25838.
6. Smith EL, Somma D, Kerrigan D, McIntyre Z, Cole JJ, Kiely PA, Keeshan K and Carmody RJ. (2019) The regulation of sequence specific NF-ĸB DNA binding and transcription by IKKβ Phosphorylation of NF-ĸB p50 at Serine 80. Nucleic Acids Research 47 (21), 11151-11163.
7. Butcher A, O'Carroll C, Wells CA and Carmody RJ (2018) Toll-like receptors drive specific patterns of tolerance and training on restimulation of macrophages. Frontiers in Immunology doi.org/10.3389/fimmu.2018.00933.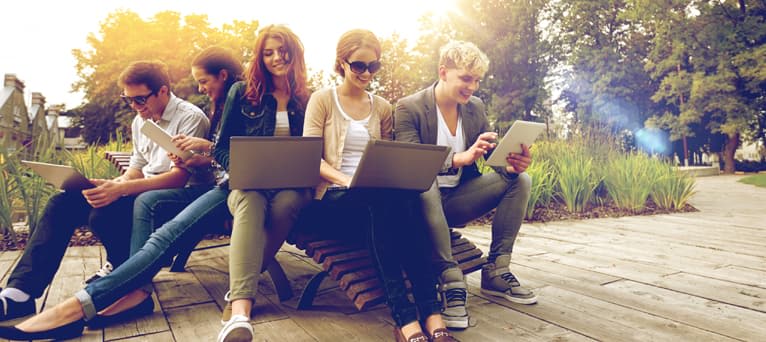 Search suggestions
Based on your current searches we recommend the following search filters.
Check out our other PhDs in Glasgow, United Kingdom
Check out our other PhDs in United Kingdom
Start a New search with our database of over 4,000 PhDs